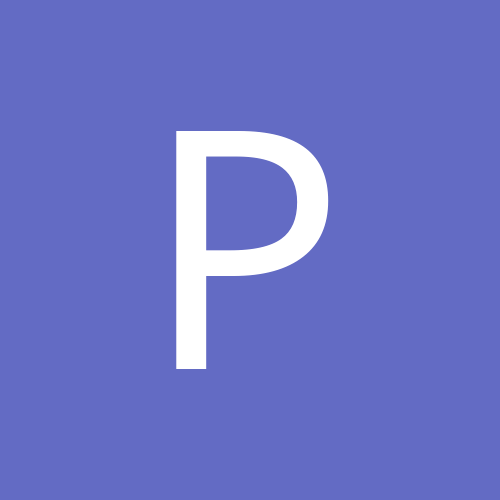 Content Count

41

Joined

Last visited
Good morning and I had my surgery March 2018 .. yes I have hit a stall but still trying to maintain. I have reach my goal but the goal of the doctors I'm not sure but from weighting 367 to 165. At this point it's trying to stay on track and I say to myself I'm not dieting this is a lifestyle change and I'm commmited. So fellow BariatricPals congratulations on your one year and congratulations to the ones who made the choice

Do not feel sad or bad .. the weight is coming off and that's a good thing if it wasn't then start to worry. You don't want to loss to fast and with exercising this will help you tone better.

I am 100% beside you all the way I was sleeve on March 22

TakingABreak

reacted to a post in a topic:

It's hard to believe...

psychnurse1

reacted to a post in a topic:

1 month out, I don't want to eat

I was sleeve on 3-22 and I feel the same way not hunger but drink plenty of water and protein shakes food has no appeal to me and just trying to eat soft foods gets boring. I have tried like chicken and chicken salad but at this point I can only tolerate 3or 4 baby spoons and my taste buds have change tremendously please tell me they will return to normal

ProudGrammy

reacted to a post in a topic:

Poll: What is your goal?

Make sure you go and get fitted to make sure that is the size you need. I don't know what department stores are in your area but major stores will fit you. I went from a 42DD to 36G and breast looks great went to Dilliards but the web site is a great idea after you know the correct size

You will get there.. You have loss a lot already so motivated and stay positive and good luck

Missy9rae

reacted to a post in a topic:

Poll: What is your goal?

Great job ..to all of you thanks for letting me be a part of your journey

I had to experience this over the weekend when I went out of town and spent time with family in another state and people were wondering why I wasn't eating I just explain I was watching what I eat and trying to eat healthy but one lady just keep going on and on and eventually I just excuse myself from table but I felt she didn't need to know and going forward my answer will be like everyone else I issue and watching what and how much I eat

I didn't set a goal weight but at 5'5 sleeve on 3-22 @283 lbs wearing a size 18/20 now @ 214 size 12/14 last check which was 2 weeks ago.. I want to look healthy and off all prescriptions but mentally and physically I think it's what best for you. If people didn't know you before and you were a size 4 or 6 they would think you are okay but it's people who you know who look at you differently so get to your happy spot

Let me be clear I don't want to upset anyone. This is my opinion. I was taught to love myself at any size. I did not have a weight problem growing up I was the typical high school school and all the way up to my 30's my weight gain started with kids and eating on the run ( yeah blaming kids) but we were constantly at different sports event and traveling so we ate fast foods but to get back on subject . My size was a 18 when I started my journey and now I am a 14 since my 3-22 sleeve. I look at my size 18 and they are hanging off so to be happy like I wanna be I decided yeah I need new clothes I still wanna look good so I was just saying out with the old in with the new I know a lot of people on this site are larger and had to struggle as I did with weight and we are at different stages but congratulations to all who are doing something about it so no shade

Good for you FluffyChix and who the hell keep stuff from 1994 throw that **** out and go shopping [emoji6]

Well TootsR.. yeah please follow the doctors directions and at this point I can't even drink the protein shakes prior drinking like they were my best friend ..