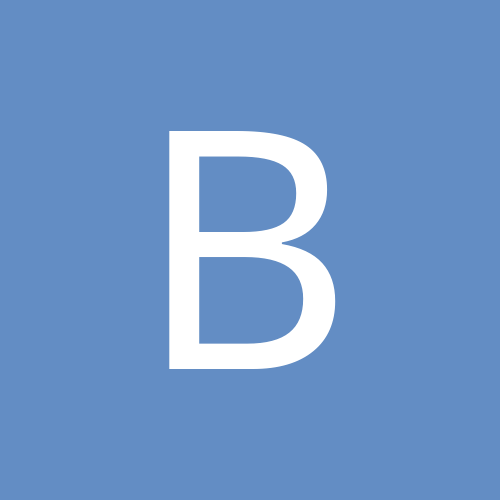 BuzzVSG
Gastric Sleeve Patients
Content Count

154

Joined

Last visited

Days Won

1
LOL I saw it, oh the infamous Interstate 35! That is a nightmare of a highway I am finding out.

Awesome! I hope you have a safe move.

Howdy, I have heard of Temple, is it off 290?

Just moved to the Austin area about three months ago from New Jersey, anyone in the area?

JessLess

reacted to a post in a topic:

What The Hell Man

Premier Protein or GNC Lean Shakes have been by staple forever now.

GreenTealael

reacted to a post in a topic:

What The Hell Man

Thank you for the reply. Even though I had a some weight gain, I still fit in my clothes which is a good thing. I am getting back on track in terms of getting back to the basics. One thing I realized is that basically nothing I was told by my surgical staff/team is true. The hunger hormone disappeared for about two months post op and returned after that. For me hunger is real. In the beginning, I lived by 4 ounces religiously for about 6 months. No one told me that my sleeve capacity would increase. It's almost like I can eat a full meal now, kind of hard to explain. Overall I am still happy and I am getting compliments from people who I haven't seen in a while which is good. No one has said I look "sickly" which I guess is a positive thing. I do have an abundance of stress in my life which I need to turn into positive energy such as upping my exercise regimen.

Hey everyone. Sorry for the hiatus from this thread. I appreciate everyone's responses and insight. I need to find some support. I actually gained about 11 pounds and I need to get it off. Of course everyone thinks I look fine and I should stay at my current weight (180), my all time lowest was 168, and I hovered around 170-172 for months. I did fall off the wagon, which I take responsibility for. I felt comfortable and confident at 170, and I have to get there again. I just hope I didn't do any damage in my shennanigans.

Passaic Cty here, about 13 months post-op. Good luck to everyone. It's been one hell of a wild ride. Mostly good, some bad. If I had to do it over again, I would definitely go to a different surgeon.

I have noticed that those who remained silent during my heavier years are the most vocal about "what my weight should be". I wish I can tell them to go to hell in such a way that they would look forward to the trip. Still working on that lol.

Most people don't know I have had WLS. When I tell them I exercise 5-6 times a week, they say "don't hurt yourself", that's fanatical. I literally went from not being able to walk up a flight of stairs to running close to 5 miles. It seems that most people are not used to change. Maybe it's because they don't have the power to change so when they see somebody do things to better themselves they react in an awkward manner.

I am one year post VSG & achieved my goal and then some. It has been a remarkable transformation. I have to rant about how some people, especially family members react to weight loss. I cannot tell you how many times, most recently, someone has asked me "what's wrong with you?", why are you so skinny, or are you sick? Or "I think you should gain some weight". Where were these people when I was close to 300 lbs, unhealthy, pre-diabetic, depressed and spiraling into an early death? They kept their opinions to themselves. No ones, said, you don't need to drink that extra soda, or eat that cheeseburger, so why do people act like weight loss is because I am sick? Can't I just want to be healthy? Rant over.