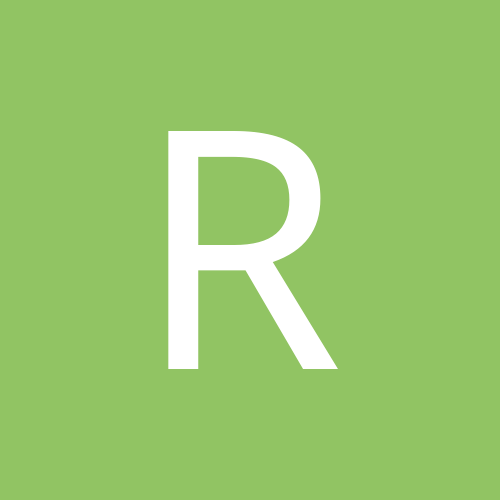 rs
Gastric Sleeve Patients
Content Count

869

Joined

Last visited
Everything posted by rs
Sure. Let's see, keeping to my shower schedule of the past few months, I'd say I should have that picture taken in about another week or so. Hahaha. Will still probably be of me in jammies though. [emoji16]

Thanks for the reminder - although I live in WA state and we don't see much sun lol. But I'm originally from Cali so I definitely know the importance of sunscreen.

@ms.sss ok finally was able to get in to see my Dr for a long overdue follow up appointment. I'm 5 most post arm lift now. The issue we talked about was the raised parts of my scars (more on one arm than the other). At my other appointments he would say how well everything was healing etc. This time he just kinda sat there contemplating whether to give me a steroid injection to help with it. He asked if I had been using the silicone tape (which I have, most of the time) and if I'd been massaging it. I said no, I didn't know I was supposed to be massaging (although I had read stuff here on BP but he had never given me those instructions). So now I'm a little mad that I never got that instruction - I expect he would have told me if I'd been able to have my original appointment day, instead of it being cancelled because of the covid crap. So he said to massage it now and see him back in a month, then he'll decide about the injection. Said that the injections have a possible side effect that small blood vessels may appear at the injection site. The way he hesitated about the injections in general kinda makes me not want to have them. Plus, from what I read online it sounds like you have to go back frequently to have follow up injections. His office isn't that close so that part really doesn't make me happy. Anyway I walked away from the appointment disappointed. I am wearing short sleeve shirts for the first time in years, but I'm pretty self conscious about my scars when the tape is off. Btw I've been cutting them in half width wise like you suggested and it works perfectly - the smaller width makes it less noticeable and I'm not going through the product as quickly.

[emoji38][emoji38][emoji108]

Thanks for sharing. I hear a lot about that Dr but I haven't taken the time to watch any of the videos. At 20 mos post sleeve surgery I would have to agree with him that it hasn't been that hard to just keep doing what I'm doing. The surgery really has been successful for me. Now I just live my life as if every day is just a normal day, and I don't really identify as being in maintenance. Fortunately I've been holding at a pretty constant, comfortable weight for over 8 months now, without much extra effort. I may feel differently should things change for me down the road. I also like the Dr's casual conversation and tone, including some of the profanity slipped in there - makes him seem real. I'll have to look at some of his other videos.

Hahaha - If I changed my clothes I would post a picture!

Wow! I'm especially drawn to how nice your arms look! No PS needed for you, lucky girl!

Yay you for nipping it in the bud early and getting back on track right away! Pat yourself on the back! I hope if/when it happens to me that I can be as strong as you.

No particular words of wisdom that hasn't already been said. Just commenting to acknowledge your feelings and sincerely wish you all the best in getting back on track. You've got this!!

In WA state, where it all started in the US. We're following health official guidance - washing hands, limiting exposure to larger groups, etc. My husband and I have been instructed to work virtually. My kids (HS senior, College sophomore) are attending classes virtually. Haven't been able to get TP, Lysol, Purell. Upside to it all - No traffic on the normally horrible Seattle freeways. Stay healthy everyone!

I totally thought the same thing! Lol

@ms.sss are we supposed to be massaging our incisions? Is that what helps flatten them out? My Dr never said anything about that but I've read from you and others that you are doing it. My left arm is pretty flat but my right arm is still pretty raised along the entire incision line. Plus there are also a few spots where it's almost cyst like and I want to pop them but they won't pop. I took my silicone tape off tonight to check everything out and noticed all this stuff. I think I'm better off keeping that tape on if for no other reason than to keep me from messing with the incisions. I'm not taking pictures until they're flatter. Or maybe I'll just take a pic of my left arm because I think it looks pretty good. I really am happy with how both arms are noticeably slimmer overall, with all that flabby skin gone.

Anyone have a favorite dark chocolate almonds brand? I've been buying Skinny Dipped brand lately. I kinda like how they are lightly dusted with the cocoa which makes it less sweet than the smooth type of chocolate coating. It looks like Blue Diamond has something similar but I haven't tried it. Anyone have any preferences?

I know! And I have serious FOMO issues now!

I really like those dresses on you. Very flattering.