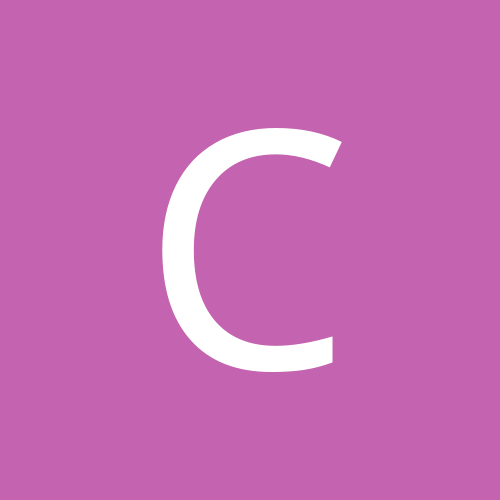 charismatic
Gastric Sleeve Patients
Content Count

88

Joined

Last visited
FreetheSkinnyGirlinMe

reacted to a post in a topic:

Video: Emotional Mind Games After Surgery

debbie89

reacted to a post in a topic:

Any March 2018 Sleevers?

GreenTealael

reacted to a post in a topic:

Pizza!

Although I have made the crust from raw cauliflower before I found it too time consuming. I now keep these in the freezer: https://www.califlourfoods.com/ They also make great chips for dipping in hummus.

SleeveinIL

reacted to a post in a topic:

Any March 2018 Sleevers?

Great NSV!! Saw my Endocrinologist today - A1C is 6.1!!!! Down from 7.5! Hot dang!!

SAU

reacted to a post in a topic:

Don't pray for me

kimber57

reacted to a post in a topic:

Don't pray for me

jess9395

reacted to a post in a topic:

Don't pray for me

3/14 down 33 including pre op (as of 5/14) and pretty unhappy with my results. I am giving new meaning to being a slow loser. Going to Endo to get a full workup. So far I'm disappointed. Lost 78 overall. Did better before the surgery apparently. Oh well.

I don't think saying that I will pray for someone assumes anything about them rather it says something about me. To use the chicken example if you choose to slaughter a chicken in my honor I don't care. I'm not slaughtering it, you are. The act of praying for someone doesn't mean I think that person is religious it means that I am. I wouldn't be offended by that....

I say that the feeling is different. I'm not stopping because I'm satisfied and ready to stop, I'm stopping to avoid feeling sick. I'm still getting use to portion size at 2 months. I tried to eat 4 grilled chicken wings for dinner.... nope couldn't do it. Don't feel satisfied but I am full. To me satisfaction came from eating the amount I "wanted" and saying "that's enough" and that was usually after at least 10 chicken wings. Of course that's why I weighed as much as I did/do I accept my limits now because I have a different goal. At least I can still enjoy foods I liked before even if it's just a taste or so.

First - I'll honestly say I didn't read the article; so take this with a grain of salt. Disney manages to make better rides that are much more accommodating with no problems. They are safe for a 45 pound child and a 450 pound adult. I don't expect cheaper places like 6 flags and pop up amusement parks at state fairs to spend the money to accommodate larger bodies but if Disney can do it so can Universal. It's purely a choice albeit probably financial but it's not a safety issue. It can be done.

charismatic

reacted to a post in a topic:

Has anyone else had to add insulin 4 weeks after sleeve? So depressed.

charismatic

reacted to a post in a topic:

just had my gastric sleeve about 6 hrs ago

charismatic

reacted to a post in a topic:

First Stall - less than 2 weeks after surgery???

charismatic

reacted to a post in a topic:

9 weeks Post Op Calories

charismatic

reacted to a post in a topic:

Dr. Atkins, pioneer of the ketogenic diet

About to start week 7 and I'm between 800-1000 and try to get close to 1000 especially on days I workout. 50 total carbs or less and at least 80 grams of protein. Upping my calories helped me break my stall. I started at a much higher weight than most an less than 800 calories was not working after the first couple of weeks.

charismatic

reacted to a post in a topic:

Grocery shopping- still trying to figure it out

I like to buy fresh foods mostly when I grocery shop but I always end up with more than I can eat. I bough 3 avocados (what was I thinking?) and 2 went bad before I got around to eating them. Same with cucumbers and zucchini. It's such a mental thing I know. I'm still shopping like my stomach is pre-surgery size. I used to eat an entire zucchini in 1 meal - now it's at least 3 meals. I need to figure this out. I don't want to have to go grocery store stopping all the time but I don't want to waste money or food either. Fun times! [emoji854]

Yes, love him. I also watch him on YouTube.

Hey! I'm an Atlanta sleever too - 3/14. The only problem I'm currently having is that I'm not losing any weight. [emoji854] I know if I keep up following the rules I will get down as I expected. I haven't had regrets but have been in disbelief that I had my stomach cut out! Whats going on with you? I think we just need to keep in mind that we are still pretty new out and our bodies are adjusting. Things really are going to be ok! [emoji3]

So I made pizza for dinner and sadly couldn't eat much (yay!). It is a turkey fest! 1 slice of turkey bacon, 6 slices of turkey pepperoni and 1.5 ounces of ground turkey. 1.5 ounces of cheese, 2 tablespoons of sauce, few mushrooms on a cauliflower crust. 4-5 servings. [emoji3] Protein goals met! Yep!

It calculates a percentage and then I have to add the actual protein numbers up. I'm actually thinking about switching to the MFP app because I've heard good things about it.

Oh and ignore the time of day. I got tired of specifying when I ate the food in my Fitbit app. Hehehe

So.... I know about the dreaded stall but I'm worried that I will not continue to lose weight. This has been my previous problem with calorie restricted diets- the weight drops at first and then stops. Here is a snap shot of what I've eaten today - I'm on regular food. Total -730 calories My Weight - over 350 pounds How can I not lose weight on so few calories? On My 600 pound life in the hospital some of the patients eat a restricted 1200 calorie diet and lose 100 pounds laying in the bed. I move around everyday and workout 3x's a week. Now my mind is going in circles like it used to - should I stop exercising, do I need more calories? Or should I exercise more and eat only 500 calories? Ugh! I was really hoping not to have to deal with this BS after having surgery. I thought the "tool" would help with portion/calories and as long as I exercise and ate nutritious food the pounds would drop. I'm hopeful that one day I'll just come back here to say I was being impatient, but I've been trying to lose weight since I was a child, I'm tired!