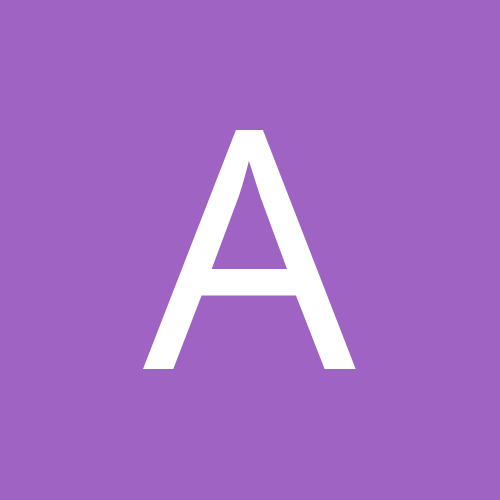 aussieslady
Gastric Bypass Patients
Content Count

26

Joined

Last visited
Everything posted by aussieslady
I find all of the shakes overly sweet as well and recently I realized that I can make an Australian iced coffee. Decaf instant coffee usually 1 tsp or to taste with just enough water to dissolve, then add Fairlife ff milk and ice. 26 grams of protein for two cups of milk!

I had my bypass on April 11. HW was 288, down 55 in total to 233. I have hit several small stalls in the past few weeks but figure it is just my body adjusting. Most days my calories are around 750 with an occasional 1000. Clothes shopping in the spare bedroom of long lost sizes has been fun but will soon require real store shopping.

Shave your sugar free popsicle to make like shaved ice.

I plan to travel to Australia in February of next year. Do any Aussie's have recommendations for ready made protein shakes to have on the go? And where is best to purchase? Will be in South Australia and Victoria. Thank you in advance.

I would love to hear everyone little tricks and tips. I drink the ready to drink premier protein shakes but I add 1 cup fair life fat free milk. Helps thin out the shakes so not so thick (for those that don't like them) I don't mind the shakes but enjoy the extra fluid and the protein boost (43 grams).

I had two c-sections (27 / 25 years ago). Those were hard to recover from. RNY on 4/11 and little to no pain and incisions are higher so much easier to navigate

I am the opposite. I have trouble staying awake. Slept in the recliner for first few nights and last night ended up in bed. But fall asleep at the drop of a hat.

My doc gave me an exercise band to do stretching when you are sitting and get up and move even if small amounts

So far so good. Hope to be released later today. Been doing the walks and they do help with the gas. Feels good to be up but is a pain because of iv and stuff still hooked to me.

Home safe and sound. Feeling so much better in my own space.

Wishing you all the best! Tomorrow is my big day. Arrive at the hospital at 5:30 and surgery around 10:30. Can't believe this day is finally here.

Florida and Bypass on April 11th!

I am on day two of my preop and I am holding up okay. Some tricks I learned here from other posters is change your settings. Refocus. I am not sitting in the same room doing the same things. And remember your goal. Chin up and we can do this!

My surgeons office is fantastic. They email, they call, they are so respectful. Wish my cardiologist office staff could take notes. Cardiologist states he doesn't expect any issues but wants to have an echocardiogram and treadmill stress test prior to surgery. No worries, I get it. I ask if I am allowed to do them at the same time (working girl here and trying to limit as much time for the sake of office/boss as possible). He is kind and "oh of course you can do that." His staff argued and huffed at me and then put my test weeks out, and since then has refused to send me records to my surgeons office, even though they have told me they would fax. Staff told me he was not in the office the day of my tests and that is why they were not read the day of............wrong, he is greeted me with a hello as he was reviewing a chart between patients the day I was there. I see him again Monday for my follow up (and of course another copay), my records will be in my hand BEFORE I leave his exam room. Thank you, rant is over!

Just had my PREOP Nutrition Class and will have to do 10 days preop diet shakes for two meals, 2 - 8oz milk or yogurt (ff/low-fat), 4oz lean meat, 1 cup non starchy vegi and a Protein snack (can be a bar, lean meat, eggs) and in any order I choose. Along with 72oz of Water or unsweetened drinks. I start on Easter Sunday.

April 11, 2018! PREOP Nutrition Class this Friday. Now to start getting everything in place at the office and the house

Thank you. It will happen for you too! But I get it the waiting sucks no matter how long it is.

Surgery April 11th at Halifax Hopsital in Daytona

Thank you for your kind works and thoughts! It must have been the excitement combined with my lack of readers on, but I meant to post this in the bypass section. Is there a way to "move" a post?

I asked my doctor because I found a protein drink that has caffeine as well and the answer was not for one month after surgery because it slows healing and can be associated with ulcers.

Hi my name is Teri. I live in Florida. I started my journey in January and will complete my "pre" consults (psychology, cardiac, sleep, GI) and all nutrition requirements March 2nd. My surgeon recommended RnY and I am hoping for an April surgery date.

We met online in a general chat room (not a dating website). Chats turned to phone calls, which turned in to holidays and marriage. Married in Melbourne Australia and we moved back to the states at the end of the honeymoon. Unfortunately only been home to visit Australia once in almost 17 years of marriage. Hopefully your date is March!

Hello and thank you for the warm welcome. I am from the states. Born and raised in Florida (near Daytona) and my husband is the Aussie. He is from the Melbourne area.