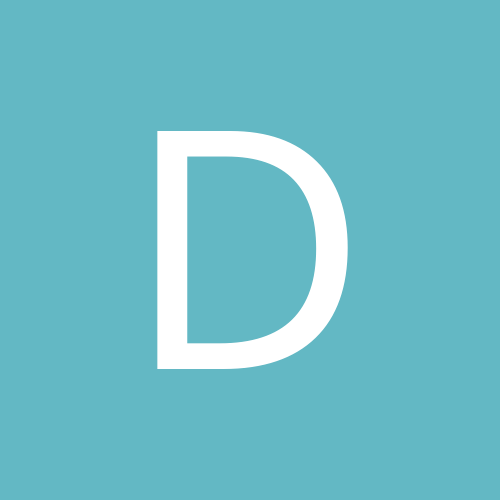 deltagirl93
Duodenal Switch Patients
Content Count

56

Joined

Last visited
Everything posted by deltagirl93
Hi, I had a revision from the lap-band to SIPS on 2/14/18. While I eat better by cooking more and making better choices, I'm by far not a perfect eater. I don't count carbs, fat grams, calories, or anything. I just have my meals and try as best I can to eat a "reasonable" amount. I am big on exercise, and I do that for 4-5 days a week for at least an hour to two hours. I have lost weight every single month since the surgery, from as high as 21lbs one month to .2 another month, but again, every month has been a losing month. I'm down from 296.7 to 160.8 as of today which is a little over 14 months out. BMI charts say for my height, I should be around 155lbs. I'm thinking that this is just too good to be true. When is it all going to start caving in or catching up with me? Will I really have to diet or count calories at some point to maintain or is this really my new life. Because if it is, I can really live with this. Anyone else not really dieting, but still losing?

@ProudGrammy - Thanks for your feedback. I definitely will pay closer attention to food content, I really hope I can continue to eyeball it and not get into looking at labels to count everything. The administrative overhead that comes with tracking is just not something that excites me. 😁 I know there are apps out there that help track nutrients, but still another step that has to be taken. It will definitely be a last resort move if the weight loss keeps going. I really thought that I had settled out at the weight I was going to be at the top of the year. Slowed to about 3 lbs a month, then in March just .2 lbs. Then out of the blue, I flippin' lost 8lbs this month and there are still a few days to go. I didn't do anything materially different. My first thought was to slow up on exercise, but I'm petrified of doing that, because it is the only thing that I've been consistent at doing, and I'm afraid slowing it down will send the scale back the other way. So kinda nuts for me right now.

@dsdesigna Thanks. That's good advice. Anorexia never entered my mind as a condition that I'd ever have to worry about, but I'd rather be safe than sorry. I am overdue to have my blood work done, so I'll make sure to get right on it. I do have to be more faithful about the vitamins. I am very inconsistent with taking them, so my blood work will probably be a disaster. Appreciate your feedback!

I've lost over 130lbs, 14 months out from surgery and 15 months out from initial consult. I weigh less than I did when I was in high school. :-)

I was self-pay, so three weeks. I have insurance, but it was going to be a minimum of six months and I knew in advance that I'd probably fail on the weight loss requirements for each month. So I sacrificed and dug deep for $17000. I'd do it all over again. I've lost over 120lbs since having surgery on 02/14/2018.

So sorry for your loss. Prayed during this difficult time.

I tend to agree with another poster, it could be exhaustion. When you're tired or stressed, it seems like our brains malfunction and tell us that we're hungry. You have a young one, so it will be hard to get rest, but try to get your sleep in. You mentioned having a strong appetite. I'm in the same club, and I've countered with exercise, and so far it seems to be keeping the extra pounds at bay. I know that people preach that weight loss happens in the kitchen, but I'm convinced that if I had not been exercising, that I would not have had the success that I've had so far. The exercise does give you some wiggle room, in my opinion. I work out nearly five days a week for an hour to hour and a half.

Hey there. Don't be discouraged, as our bodies make adjustments, some weeks go swimmingly and others not so much. I'm 10 months out and even though I weigh weekly, I focus on monthly outcomes as weekly focus can cause way to much freak out and anxiety. It will come off. Hang in there.

Like some of the others have mentioned, I take it how it comes to me. I did have a rough start and ended up hospitalized for a month, but I've been doing well every since. I've lost 116 lbs in nine months. I exercise 4-5 days a week and don't overly focus on food other than to eat in moderation. I haven't gone nuts on drastically reducing or cutting out any food groups. It's great losing weight without the administrative overhead counting calories or mentally going through a "do/do not eat" checklist. 😊

@Philip E. Thanks so much! I'm still in disbelief that I've lost over 100 lbs. I thought it would take well over a year, but I did it in about nine months. Anyway, it sure has made flying easier, and I know that you will definitely be good to fly yourself whenever you are ready! Congratulations on your progress thus far as well!!!

Bravo!!!! You look fantastic!

Recently took a flight that had to be rebooked due to weather conditions in the northeast. The only available seats were middle seats. I was completely freaking out and just knew that I was going to be miserable the entire flight. To my surprise, I was completely comfortable and did not encroach on anyone's space. Even though I've lost over 100lbs and down to 188, I'm still "big" in my head until proven otherwise. 🤪

While I did self-pay for a different procedure, SIPS, it was 17K. When you go through insurance, while it saves you personally, the doctors and hospitals rip off the insurance company by charging $40-50K and so much more for the same procedure. I wouldn't factor in quotes from folks that went through insurance as those are mark up prices!

Late getting in on this post, but I had my Lap-band removed back in February and revised to SIPS. I couldn't be more happy as well. I had serious acid reflux and heart burn, and like some others, constantly throwing up if the wrong food hit. It was just no way to live. Besides, I never lost more than 50lbs with it, and then gained that back plus some. So not very successful. Since the revision back in February 2018, I have lost over 100lbs and feeling great. I went for the lap-band because it seemed to be safer than the other WLS methods and less invasive, but it was a nightmare. Glad to be relieved of the lap-band contraption.

Like a similar poster, I do not diet either unless we count eating better quality food as dieting. I don't measure, weigh, or count calories. Just typing that almost made my head spin. 🙂 However, I do eat plenty of vegetables, proteins and some carbs. I spend my effort on preparing the majority of my meals instead of take out or restaurant. I am a volume eater. The surgery only minimized that just a bit. By including tons of vegetables (preferably cooked) to my meals, I get the satiety without a ton of extra calories. I've had only one week of weight gain, and that was back in August, and I've had one stall, and it was barely a stall. I stayed the same weight from one week to the next week's weigh-in, but the following week was back on the losing streak again.

As many others have already stated, that 40-60% is just an average and everyone will respond differently. I've lost about 77% of my excess weight. I started out with a goal of 190, hit that just last week, and weighed in earlier at 188. So I'm still losing. If I didn't lose another pound, I would be satisfied as I carry weight well and don't look like my numbers, however, I'm game for anything else that comes off extra. Not changing my current routines which includes 5-6 days of exercise, healthier meals and staying on here for support. I started at 296.7 and currently 188. Down 108.7 in ten months. Chart below (1st column - month, 2nd column - weight lost in the month, 3rd column- cumulative weight lost)

You look fantastic @GreenTealael!!!

Great idea! I'm just so full as I write this because over the last 10 months, I'm down 108.7 lbs. I had a revision from the lap-band to SIPS and I couldn't be more happy. I did have some complications in the beginning which required a month long stay in the hospital, but even with that, I don't have any regrets! My life is on TEN!!! Even though I have not shared publicly my WLS experience with friends, people seem to be genuinely happy for the new me. I've always socialized, but I'm even more eager to hang out with my friends, go on couples dates, business social settings, etc. because I can easily find something to wear and feel even more confident in myself. I'm feeling great physically. No more back and knee pain. Off of all meds (blood pressure, cholesterol, symbicort breathing treatment) and off of CPAP machine for sleep apnea. Also, since having the lap-band removed as part of the revision, I no longer have acid reflux. While the vanity is great, the health benefits have me over the moon ecstatic! I'm sooooooooooo happy!

I'm late responding to your post, and according to your original post, it seems you may have already had your surgery. I hope that you are recovering well. My situation is kind of odd, because this is my second time at the rodeo. The first time I had the lap-band in 2006. I told one close friend and my immediate family. Fast forward 12 years and I've had the revision from the band to SIPS, and I only told my husband and son. My daughter, brother, and mother don't even know, and the friend got chopped out of hearing the news as well. Compared to 2006 to now, more information is available to people which causes them to form their own, and sometimes, uneducated negative opinion. While I'm generally a "don't give a sh** what someone thinks kind of person", the crappy opinions out there and the idea of defending why I did what I did just doesn't get me excited. While it seems almost hypocritical, I share foods that I make, my gym check-ins and walks all on Facebook. As such, I'm getting a ton of support from folks supporting my new food regime, exercise routines and weight loss. It's very encouraging, and I'm glad I took this route instead of bearing all on the table. It keeps me motivated daily reading such encouraging posts on FB, posts that I don't believe I would have received had I shared the surgery. I know my crowd. 🙂

Hello, I had a revision from the lap-band to SIPS on February 14th. I've lost about 108 lbs over the last 10 months. I am very pleased with this revision. I exercise 5-6 days a week, I've dropped my drive-thru queen habit and cook way more, and just overall eat better quality food. I don't diet per se, but again, eat more vegetables and protein and take it somewhat easy on the carbs. There really isn't anything that I can't eat. However, I don't push it, but allow myself an indulgence from time to time so I don't lose my mind. Of everything, the exercise is the most consistent routine I do in this entire process. I really try not to miss working out as I believe that it has been key in aiding the weight loss and will be key in keeping it off, because I'm not a perfect eater and will never be one, although better. Weight loss by month below. It's starting to taper down. I'm okay with that as I hit my initial goal of 190. My second goal of 170lbs is just 18lbs away. Anything I lose after that will be gravy as I carry weight pretty well. People already think that I'm much less than I actually am. Month 1 (Feb) = 13.6 Month 2 = 21.2 Month 3 = 10.8 Month 4 = 10.4 Month 5 = 11.9 Month 6 = 12.5 Month 7 = 6.9 Month 8 = 8 Month 9 = 8.4 Month 10 (Nov) = 5 - so far

Hi, I had a revision from Lap-band to SIPS in February 2018. So far I've lost nearly 97lbs. I did have a bit of a rough start, but probably my own doing. The surgery was fine, minimal pain, was able to go home in two days. However, before the surgery I was constipated, took some stool softeners, but didn't get any relief. Although I was home and not having complications from the surgery, I still had constipation and it was getting worse although I was only on liquids. So I took some magnesium citrate, and finally got relief, but then came my problems! I couldn't keep anything down. I started throwing up constantly and it was green. I literally was vomiting bile. I was readmitted to the hospital, and turned out I had an intestinal blockage. They tried "starving" it out for a week. I started to feel okay, not great, but okay. Was released, and 24 hours I was re-admitted and about 12 hours from then, I had to have invasive surgery. I ended up on feeding tubes for three weeks, which took my total hospital stay to a solid month! Putting all of that drama aside, because I do feel like I did it to myself, I am pleased that I had the surgery. I have no regrets. Once I got used to what foods could trigger the gas and bathroom issues, I was able to bring it under much better control. No doubt, the bathroom issue is really something that you have to work on to manage your day in peace, but it's doable. Although, I'm now slightly under 200lbs, I carry weight well, and don't look like a nearly 200lb woman. If I didn't lose another pound, I would be satisfied, so anything I lose from this point forward is gravy to me. I'm wearing 16 top and 14 bottoms, down from 24Ws. I know for some, that a size 16 or even 14 is still big, but I feel like a runway model!!!! :-)

Amazing! You look wonderful, and I can agree with you on how good it feels to be able to fit into plane seats and walk for hours on vacations when previously it was a chore. Great job on your loss and new you!!!

I had the SIPS surgery on Valentines day - 2/14/2018. By the way, SIPS is not an option to select on here so had to put duodenal switch since it's the closest match to the type of surgery. Anyway, I paid $17000 out of pocket because I didn't want to wait for months to go through all of the insurance harassment. It is the best $17000 dollars I ever spent in my life, and would gladly do it again. I have no regrets! To be transparent, I did have some complications less than a week after surgery and ended up on feeding bags and in the hospital for a solid month. Even with all of that, I'd still do it all over again. I'm off my CPAP machine for sleep apnea, off blood pressure meds, off cholesterol meds, off of Symbicort breathing treatment and so much more. My purse was a mobile pharmacy! Being down 80lbs has had a significant impact on my life in so many ways. I was always confident, but I feel even more embolden and comfortable in my skin. The improved health benefits I already mentioned, and of course, it doesn't hurt to be wearing much nicer clothes and heels! I've come from wearing sized 20W pants to 14 (straight no W) pants, and 24W top/dresses, to between14W and 16W (depends on the brand). Fortunately, I carry weight well, so I look even less than my current 216 lbs. While I have another 26 pounds to hit my first major goal, I am elated with the progress that I've made so far. I've cooked more in the last five months than probably the last five years. I've cut out 85% of the take out I used to do. Even when I've gone out of town for business, I've cooked. I can most times find a hotel, especially Residence Inn by Marriott, that have a small kitchen with stove, dishwasher, full refrigerator and everything. I also exercise five days a week for at least an hour. I know this was long, but I'm just over the moon!

Hi, There have been a number of great suggestions already. For me personally, I make sure to get at least five days of solid exercise per week. I switch up between the gym and going outside for walks that are anywhere from 3 to 6 miles. Depends on how much time I have in the morning because that's when I like to exercise to make sure it's done. On the occasion where I can't fit exercise in during the morning, I make sure to hit the gym in the evening or at night. Planet Fitness in my area is open 24 hours a day, and I have been there at 11pm and at midnight to nearly 1am to make sure that I get my exercise in. That's how committed I am to this whole process. I understand that this surgery was just a boost to get me going, but would not be the panacea for the life long fight. I have cooked more in the last five months than I have probably in the last five years! I tend to do stir fries so that I can incorporate my proteins and veggies all in one shot. I generally have enough left over for my lunch and dinner the next day. That said, I am not the perfect eater. However, I'm consistent most of the times, and when I do go off the rails, it generally is not too bad. Exercise helps to balance the scale to some degree. I don't think I would have had the success that I've had to date without a strong commitment to exercise. Best of luck!