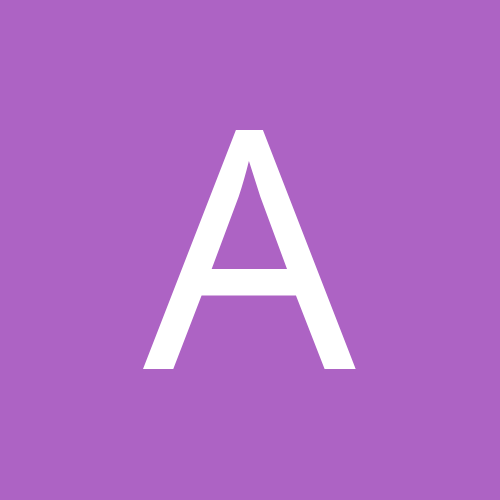 Alsobrook71
LAP-BAND Patients
Content Count

54

Joined

Last visited
Everything posted by Alsobrook71
To some degree yes, I think alot of it has to do with age and how much water you are getting. I have not been told this directly by a doctor but have read it in several places. The younger we are the more elasticity our skin may have. I have read that taking bathes with elsom salts or something like that can help as well. Keep in mind how long we were overweight and how stretched out the skin got, we can't expect it to snap back like a rubber band (that is why there are stretch marks:wink2:). In time with a healthy diet the skin will retract but perhaps not all the way back.

wow where do I start.....I guess like most people it really depends on what kind of music motivates you. I am a 38 year old male with varying music tastes. I redo my playlist about every other month but a few songs that seem to be a staple: (Just avaerage listening for a 38 year old white boy...) Warning: Some of these songs may have offensive language. Rock Your Body Justin Timberlake Disco Inferno 50 Cent It takes Two MC Rob Base and DJ Rock Shut Up and Drive Rhinnona Disco Stick Lady Gaga Bump Bump Bump B2K Pu$$Y Control Prince What about Dre Dr Dre Sexy Chick David Guetta Bye Bye Bye NSync Baby Got Back Sir Mix alot 1, 2 Step Ciara Lose Yourself Eminem Numb Linkin Park Back in Black ACDC This is The Night Amber Candy Shop 50 Cent In The End Linkin Park Ain't it Funny Jlo Rump Shaker wrecks n effect Gota Feelin Black Eyed Peas Objection Shakira If you seek Amy Britney Humpty Hump Digital Underground Ms New Booty Bubba Sparks Ugly Bubba Sparks Over You daughtry Run It Chris Brown Down Sean Kingston Dirty Christina Aguilerra Low Flo Rida Enter Sandman Metallica 3 Britney Fire Burnin Sean kingston My Humps Black Eyed Peas Touch it Monifah The Sickness Disturbed You Don't belong Daughtry Smack That Akon Flirt R Kelly Yeah Usher Tik Tok Kesha This is a small collection of the over 300 songs on my shuffle currently.

I think what is important is finding something you enjoy to do that is active. Ballroom and latin dancing can melt away pounds, playing a sport can help as well. I find the important thing is to find things that do not seem like exercise at all. I hate running for running sake. After 5 minutes on treadmill I am bored and worn out, but I can run nonstop in an indoor soccer game and not really realize 40 minutes have passed. Another thing I would suggest is to do small things, instead of escalators at mall take stairs if you can, intentionally park far away in parking lots to force yourself to walk to and from store. The funny thing I found to be true is like you stated at first I had no energy, but the more I did exercise the more energy I seemed to have. Last summer I got myself and my 6 year old son season tickets to sixflags (about 20 miles away) and almost every Sunday evening we would go around 4 PM or so (as crowd was beginning to clear out) and we would almost make the entire park every time normally riding most rides twice. All the walking was great exercise and I never failed to lose a pound or so each weekend (just don't buy food there lol). It was great time spent with my son and by end of summer I had way more energy than he had I was pulling him around.

I do not know about being in minority or what, but I weight train each weekday morning from 5:30 ish to 6:45 as well as coach three soccer teams, play indoor socccer every Wed night and ref soccer. I have not changed my diet since I lost my initial 90 pounds but have added 12 pounds or so in last 7 weeks.

Yeah after losing 90 pounds, I decided to hit the gym hard. I go at 5:30 every weekday morning andhit the weights real hard. My diet has not changed but I have added on about 12 pounds or so in 6 weeks. My pants size has not increased and I am getting more compliments so i guess it isn't the weight but where the weight is carried (Arms are looking great)

I am not going to lie and say everything has been roses. I do have extreme bouts with the mucus but I do not regret the decision at all. I have more energy that I could ever imagine, I recently had an interview and put on the suit I have not worn since my wedding and it fit better now than it did back then. I get compliements almost everyday. I wish I could do something about the mucus, i have tried the warm drinks, apple juice, pineapple juice nothing seems to help. It was still worth it and continues to be.

Hey guys, just checking in. yesterday was my 1 year anniversary and I weighed in at 90 lbs. It really feels good. Thsnks for the support.

Ok guys updated my tracker.

MERRY LOSERS Dec 3 - CarolK1 parrot0927 Dec 4 - TXbandit (tentative) kris102003 Dec 5 - mejr62 Chienne and her dad Dec 6 - Sghatl Dec 7 - Newblew jen hollers Dec 8 Dec 9 Dec 10 - HeatherA (tentative) Dec 11 - ::Tracy:: Dec 12 - Caramel Dec 13 - jmschnapf Anyalee Mommathang Dec 14 Dec 15 Dec 16 Dec 17 - 100lbsforsale MissSac Dec 18 - Mendypoo Livingthe Dream Dec 19 - Cerrin (tentative) Dec 20 Dec 21 Dec 22 Dec 23 DEC 24 Dec 25 - MERRY CHRISTMAS Dec 26 - Miss Polly Dec 27 - jasmona1214 Dec 28 - The Fox imsamiam Alsobrook71

I may try to get pics and stuff posted later, but yesterday was my one year anniversary with my band and I lost exactly 90 lbs in that year. I am down from a 44 waist to a 36. My parenst asked me over the weekend if I would do it again and I emphatically stated YES!. i have had a few issues but well worth the hassle.

hmm how to explain. it kinda feels like you are throwing up, but it comes up in a very dense saliva colored liquid. alot of time it may have food in it but not always.

Shangefan, good luck and keep me posted

well, if I have not eaten in a while there is some sort of clear mucus that developes. When I eat things like crab and shrimp it really seems to be an issue. I have heard if you drink lots of apple juice, pineapple juice or warm drinks it helps break down, either i do not drink enough or it doesn't work for me. it really didn't start really effecting me til after the 2nd fill. i talk to others that do not have an issue at all.

Had the fill. Haven't lost any in about 6 weeks. I think I need to change by exercise regiment.

I think everyone is different. I pb quite frequently even after 3 fills and 9 months later. Mine tends to be more what I eat and not really amounts. Dr. Snow is not concerned so I am not. The mucus causes me trouble at least once a day but after that I am good. Even with the "attacks" I have had I have only had 4 or 5 violent bouts. Let me know if you need more specific in my case.

Go in for 4th fill tomorrow. Gotta get through this plateau....

Marienola, Good luck. Who is doing the surgery? Let me know if you need anything.

I do like Dr Snow. Although I am going 6 weeks between appointments now. I have wanted to attend the meetings, but they are always held on nights I can't break free.

I lucked out. i went in on Dec 5th or so to discuss lap band and had my insurance approved and had surgery Dec 28. In fact I did not have to pay a dime as I had met my deductible from a gall bladder removal in Oct.

Glad to see the guys post. Kinda felt alone. I had mine back Dec 28 2007. (Best Xmas present I have ever given myself) I am down 70 pounds from my beginning weight of 308. I have a question.. what kind of support or lack of are you experiencing from the loved ones in your life?

Currently at the 70 pound plateau. Hopefully i can start losing again soon. Andrew

I am in Watauga area, I too went to Dr Snow and have lost right at about 70 pounds since Dec 28, 2007. I am at a plateau right now, but not sure I want to get another fill yet. I would be glad to help however I can. Andrew

ok I currently have 146 on the MP3 so I won't kill you guys with all of them... Superstar Lupe Fiasco Where the Party At Jagged Edge Poison Bel Biv Devoe make me sick Pink Mulan Rouge theme Pink Christina etc This is how we do it. Montel Jordan Cyclone baby bash rockstar nickelback low flo rida whatever whenever Shakira Lose Yourself Eminem living la Vida loca Ricky Martin But this are just a few of many and by no means my favs...

I am getting alot of comments that I did not get before. It seems almost everyday there is at least one or two comments.

There have been four challenges. First, the first few days my chest hurt incredibly bad. This was from the CO2 trapped in chest that eventually went away once I started moving around. The 2nd thing was having to get use to battling the mucas that gets trapped in the "pouch" I am still trying to battle that. The 3rd thing is the way some people are less than thrilled that you are doing something to better yourself. Sad but true. The 4th and hardest thing for me is giving up Olive Garden bread sticks LOL. I am sure each persons journey is different, but I still would not change anything. I have more energy than before and a much better self image. I would not trade that for all the bread sticks in the entire Olive Garden chain.......... Good luck.......