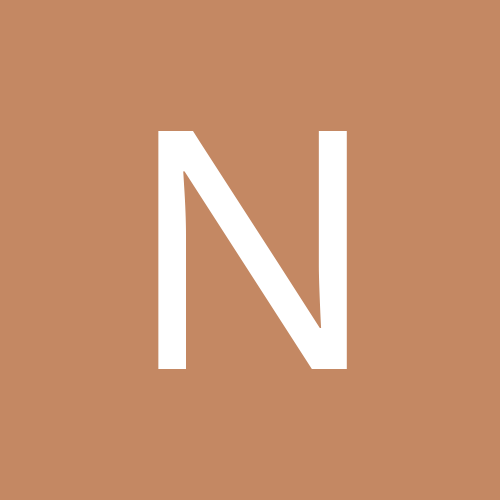 newdaydawning
Gastric Sleeve Patients
Content Count

16

Joined

Last visited
Everything posted by newdaydawning
Let's not forget that just because we can doesn't mean we should. After surgery you may not feel fullness as nerves have been cut and things take time to heal. Weigh and measure your food because you cannot always trust your feelings and could do some real physical damage.

I received blood thinner medication through my i.v site but other than that I did not receive injections etc.

You need to make an appointment with a qualified Dr. Do you see anyone for your type 1 diabetes? I think your question is out of scope for advice from the internet. Please take care of yourself. Just remember just because you can doesn't mean you should especially as a type 1 diabetic post bariatric patient. Make an appointment! (I say with kindness and concern)

this implies it is more of a mindset. There are some good workbooks on this or social media private groups or therapist experienced with helping you work through these issues. Many of us thought that honeymoon stage would last forever but even in the honeymoon stage we can struggle with the mindset and if we don't master it or find skills that work for us for our weak areas we will regain. I only know this from watching people years out who never met their goals or who met goal and regained some or all of their weight. It wasn't that the tool failed. (Do we blame the hammer if it misses the nail for example?) It is not too late to learn the skills you need. Only a swallow study test will show the condition of your tool but if you go back to the basics it will help you greatly both physically and emotionally, whether your tool is in the state it should be or could use a revision. FWIW though, they have done studies that prove scientifically that it is not the size of the sleeve or the pouch that determines weight loss success which I found pretty interesting

thank you for your kind words. You know, it is so strange. I have been so sick that a lot of the joy of reaching my goal weight isn't really there like I had pictured it. I mean, a lot of issues that were health issues aren't as difficult not being morbidly obese but now I am fighting to keep weight on and have so much anxiety about what my future holds. I see a therapist who has experience working with food issues and it helps but a lot of life is just sadness, uncertainty, a bit of grief I guess, but overarching all of that is gratefulness. I know that not being morbidly obese is a huge gift but I feel so lost now. People stare at me and make comments about my weight. God why didn't anyone say anything when I was eating myself to death? Now I am trying harder than ever and the haters really hate. It isn't always what we picture it will be like. I am working on building up my support circle offline by finding friends with shared interests but my health and special needs kid etc. sort of make that an issue. IT will just take time, I think, to feel that joy. I want to be healthy. I miss my butt and boobs, lol. I was never a butt girl but literally pancake butt here and I need to build lean muscle all over and I know that will take some dedication and time. I am trying to learn from the from the veterans so I can figure out what might be coming down the pipeline. When can I exhale, lol?

Look on the websites of therapists in your area and often they will have listed their specialities and experiences. If you can't find someone who understands bariatrics look for someone with experience with food issues, disordered eating or whatever seems to reasonate with you. If you don't feel like it is helping don't be afraid to switch until you find someone who is really helping

I would suggest some therapy with a therapist who has experience in disordered eating. YES, you can get back on track. Sometimes is triggering you to feel out of control around food. Address it NOW before it gets worse. Get back to basics ... you have the tool, now to adjust your mindsest back to where it was when you were on your game. You can do this.

My revision was done to restore a better route for hydration and nutrition after gastric sleeve issues. My surgeon was conservative with the bypass and that was fine by me. He said it was roughly 80cm/1 meter/3 feet . It is early but I dump if I am not careful and have had an episode of RH when I was unwise. It is a powerful surgery but it allowed me the chance to get my health back on track. I have been able to at least hydrate, get nutrition in, and not lose further weight - which was the goal. Now I focus on regaining and rebuilding my health.

I would strongly caution you to not rely on your own gauging of symptoms as RH seems to be a bit of a moving target and it can progress to the point where you get no warning. Imagine being out driving with your children. My solution until I get a better grasp is at a minimum fasting blood sugar in the morning, track my food and drink and how I feel and the next step is checking blood sugar after meals and then during an episode while hoping to not have one at the same time, lol. I focus on all the appropriate guidelines and I am hoping as long as I do that this will resolve. My bypass is not long but apparently long enough. I also have emergency gatorade, peanut butter packets etc. stashed in my car and various places around my home and I have discussed this with my teens and kids so they won't be scared if I have an episode and will know to get my glucometer. I will probably get a medical bracelet in case I am in public lest someone think I am drugged or drunk...when your blood sugar dops that low it is so important to get it stabilized. I have found that I have to eat something frequently or have a protein drink. I am so hungry at times but some of that in context is probably must being thrilled to be able to eat and drink after the past year with my gastric sleeve misery

I had the gastric sleeve first. My situation is different than yours medically but I found that the bypass allows me to hydrate and eat much more freely than with the gastric sleeve, (which was a problem because I had a narrowing and scar tissue in my sleeve so I never really experienced hunger after I had the sleeve and then once the scar tissue was bad enough I couldn't really hydrate or eat much at all and what I did try to get down would sit in the top of my sleeve. ) Anyways, my point is that you will need to have your mind straight and nutrition straight no matter which surgery you have. A bariatric nurse told me once that she has seen patients eat themselves around every sugery. Even the DS. I hope this is successful for you but you should know that there is no way to predict how hungry you will be or what you will crave after the revision -that will be up to you to hold yourself to task. You might dump, you might not, etc. People end up back in surgery having revisions to bypass frequently enough to tighten their stomas, lengthen their bypass, etc. It is just a difficult journey, this bariatric life. Period. I wish you the best with your revision

From the album: Bariatric Journey

June 27 2017 after my first bariatric surgery, vertical sleeve gastrectomy

From the album: Bariatric Journey

July 2018 before my medical revision from gastric sleeve to bypass

I had bypass (medical revision due to gastric sleeve complication. Not RNY) and experiencing similar episodes, 1 of which came 4 hours after eating a triggering food and ended up with me losing consciousness at home one night. I went and bought a glucometer. I have a family history of type 2 but have never tested even prediabetic myself. Before my bypass my fasting blood sugar was 70 and now it is in the upper 90s when I test it. I am currently tracking all of my food and nutrition and checking my sugar to see what in the world is going on until I can speak to a medical professional educated enough to really tell me what the heck is going on. I knew about dumping and its causes but I too associated it with sugary treats and not what I am experiencing so I have little context to frame this for myself. I know we learn a lot from our various programs and from patient to patient sharing but I read more posts that suggested "most" bypass patients didn't dump (I see 30% rate posted quite a bit) and certainly I never thought it would be me dealing with it (ah, isn't that the case with so many things)

Is anyone here on Humira? Did your Dr give any instructions on having VSG and pre op/post op? My Humira nurse seemed really shocked that neither my Dr or surgeon said anything to me about it. When you started it again did you have to do the loading process like in the beginning?

I was scheduled for August 16 but a slot opened up and I'm having it done June 27! I'm on day 2 of my pre op diet. I had my premeir protein shake mixed with decaf coffee and I'm having chicken broth with a bit if breast meat. I used my crockpot to boil the breasts very soft and then added the stock. I seasoned with garlic powder. I also have some vitamin water drops to flavor water. I haven't made any sugar free pudding or jello. I bought some protein powder I can make shakes with that is chocolate flavored but haven't had that yet

I am having surgery August 16th. I am a single mom of 8 and my youngest has special needs. I do struggle with anxiety about having this done and not being there for a few days for them; however, I keep reminding myself this will allow me the opportunity to become a better mom for them, a healthier mom. So many emotions.