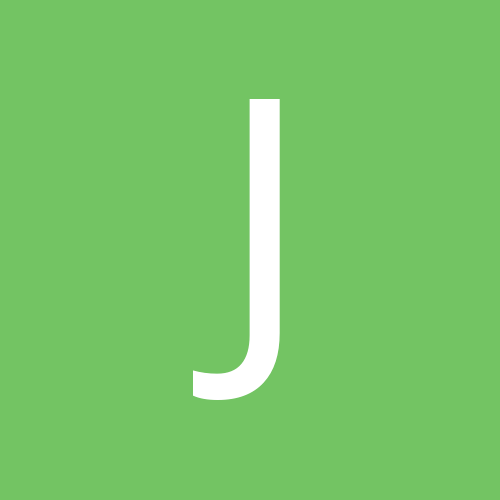 joannrmn
Gastric Sleeve Patients
Content Count

41

Joined

Last visited
Everything posted by joannrmn
The reason I began to introduce variety of foods around the fourth month was because after being cleared back to solids had a very hard time holding just about anything down. Even water made me gag, sick and nausea. it got to a point during the second month developed horrible heartburn that felt like a heart attack ending in ER. After that I decided just to stick to soups... yogurts.. shakes because I did not want to get sick again. Once I hit my fourth month slowly re-introduced solids to wean out the foods I could or could not tolerate. Has it improved.. Yes.. but still cannot eat meats.. eggs.. any type of health breads.. still cannot tolerate water. In regards to my regrets!.. Yes it's just food.. and the tool I was given is to improve my overall health and well being. Have I lost the weight.. Yes 70 pounds.. do I feel amazing.. Not exactly. I feel tired.. very low energy and am also losing my hair. My regrets are based on all those factors that I was not expecting this far in as well as just missing the norm of eating a healthy meal without experiencing that horrible pressure after 3 -4 bites. I now dread meal time because I don't know how I am going to feel . Quantity has nothing to do with it... it's quality of life. I know I am not alone in this because I have spoken to many post vsg outside this forum who feel the same. So for those who have had a positive experience god bless.. but for those like me who wish they can turn back the clock keep searching for an outlet and foods that can make your meal experiences tolerable..

so sorry to hear what your going through... but I know exactly what it feels like.The sad part for us now is that this is our new normal. it wasn't until my fourth month that I decided to start introducing foods again... was tired of living of soup and protein drinks. At this point I have come to know what I can eat.. and eating more frequent meals since after 2 hours I am starving yet again. I also continue to have my premier protein drinks 2x a day.. Try them they are delicious and a great way to get your protein. You need to take control if you want to get some energy back so you can function. Unfortunately they don't prepare us mentally for what's coming... it's all about the money they can pull in. ... i will always regret this decision. Praying with time can feel somewhat normal again....good luck

Yes.. I know exactly what your going through. The first three months were horrible. I was very depressed and regretful with my decision to have this surgery. It is only now going into my fifth month that I am somewhat better. What I did was connected to this website sharing my difficulties with others who were able to relate and provide support. I also went on youtube view videos of post surgery cases as well as co workers.. friends who had vsg. It felt good to know what I was going through was not in my head many had the same issues. I believe it is related to not being able to eat a normal eat like everyone else. I don't mean junk food!.. Just meals..healthy etc. Today I can tell you I am better 100% NO!.. do I still regret it.. YES... VSG is not for everyone and I am one of those .. Wish I had taken a different path. But knowing that after the first year things will improve is what keeps me going.. so I've been told. hang in there... Seek support anywhere you can find it..

Yes.. that is exactly what happens to me.. The lost of not being able to eat normal again saddens me as well. Not only related to our favorite foods, but even healthy meals... This surgery is a tool given to us to improve our health and break out of our unhealthy habits.. but it also takes away an aspect of our lives that is pleasurable.. enjoying good food. but this is our norm .. and there's no turning back. Our mission now is to develop our new normal and continue to work on improving quality of life.. Many say this is cheating or quick fix.. they have no idea...

Post up 5 months.. what a difference from the first few weeks/ two months. I can absolutely relate with everyone who are having regrets.. second thoughts if this was a wise decision. Shortly after my surgery I hit rock bottom.. became very depressed and regretted my decision each and every hour of the day. The first two / three months are the worst and the most challenging. But I can honestly tell you today.. 5 months later .. I am feeling so much better. Being able to introduce foods again has helped with with emotional and mental healing. Can eat a little more food now but still listen to my body and know when it's time to stop. I have lost 70 pounds and still losing slowly. Give yourself time.. it will get better. Glad your connected to this website because this was a life saver for me. Support is so important. I also connected with other vsg members via youtube.. check it out. .. hang in there.. it will get better.

I wish you all the best.. Only you can make this decision and what is best for you. I have a close friend who is an RN and morbidly obese with many co-morbid,,, bad diabetics. She has begun the process for the VSG. When she came to me I was completely honest with her in regards to my experience and even told her If I could take it back I would not do it. But for her the complications she is facing with her conditions are life threatening. She, as i have diet before only to gain it all back. She has decide to proceed and I will support her decision no matter what. But I will always keep it real. Be very sure of this before you go for surgery.. this is not reversible. If you decide to go forward hope you have a good support system. Glad your on this site because this was a god sent for me as well. We need to support one another despite those who feel differently from our own views. Good luck. Feel free to reach out anytime.

Hang in there.. with time it gets better. For those who think it's about making excuses.. you are entitle to your opinion.. but the struggle in the beginning of this process is VERY REAL.. It's individuals like you that make those contemplating vsg that are given this false sense of believing this is great. Yes it's a positive in being a tool to assist those struggling with morbid obesity but there is noting easy about the psychological.. emotional and mental changes you will under go specifically in the first few months of this process. For those like myself who have been struggling.. keep moving forward and find what foods will work for you when your able to have solids. Same routine does not fit all when it comes to vsg..

This is the hardest phase .. I remember counting the days when I would be able to introduce he purees but your almost there... you can do this. Are you having jello.. I also drank sugar free peach Snapple.. got sick of water.. This process is very hard. I am post 4 months and can say I am a little better then I was. But those two months are terrible. Have a friend who shared with me that the first year overall is the worst but after the year things improve.. I HOPE SO....

Can you tell me after several years already from you surgery are you still eating only 4oz.. .. Do you now feel your vsg feels like your normal stomach, I hate the gurgling.. burping.. and pressure I experience at time.. Hoping with time the vsg will just feel like my normal stomach..

That is what I have started to do myself. Having more frequent meals.. but smaller or healthy snacks. I get hungry within two hours but it all depends what I ate.. can get hungry sooner then two hours. The mornings are the worst...Feel like I haven't eaten in days..:(

Absolutely will feel hungry.. with just two or three bites you won't be able to eat any more because your going to feel pressure in the chest. As for feeling satisfied.. I personally don't feel satisfied, but your new stomach won't allow you to eat more then will fit in your stomach. What I can tell you honestly is that post surgery your cravings will be there.. you still feel hungry. I am post surgery 4 months now and it is at this point that I am starting to eat a bit more of regular food, still no more then 4 ounces. Can't tolerate water... salad.. nothing that is to dry. Foods need to be moist.. Good luck be absolutely sure because once this is done you can't undo it..

That is so great.. congra's . I know the feeling!.. this surgery does not get rid of the cravings or desires to eat the foods we love. That's when our eyes get bigger then our new small tummy. I hate the gurly... and will also get hi-cups if I push it. Do you have problems drinking water.... I use to love water drank three to four bottles a day. Now can't stand it.. HATE THAT!... So far for me down 56 pounds but have not moved in two weeks... STALLED...going to start the gym this week. Didn't start sooner because my energy was so low. But will start slowing because have days where I still feel drained. Question are you able to eat salad.. I can't tolerate salads yet. HATE IT...

What exactly is dilated stomach .. first time hearing this...

You'll get there... I am just looking forward to the day when I can eat more then just 4 bites of a meal. Still not able to do more then that and at times frustrates me.. But from speaking with others they all say it will get better . I've been told the first year is the worst... so over it..

Ok.. well glad to know I am not alone. The word cold doesn't even come close to how cold I get now. WEIRD....wonder what is causing it..

Congra's.. my date of vsg: 1/17/17.. down 50 pds. Have my good days.. and bad days. Starting introducing certain foods, for the most part no issues except with certain meats. Must have them with gravy etc. Nothing dry. Also .. wanted to ask my January Sleever's.. Since my surgery I am always cold.. Anyone out there having this issue.. I was the complete opposite before surgery.. Now freezing...

Thanks for the feed back. I actually met with my surgeon this week and he put me on two medications.. One for the re flux and a liquid medication for the acid in my throat. He told me to cut my portions even more because he said the acid is basically back up of the food.. it causes spasms.. I told him I barely eat anything as it is but I believe I am eat the little I do eat to fast.. Chewing food completely but I can't take 30 minutes to eat 4 morsels of whatever I am eating, So now I have gone back to purees.. mash foods while these symptoms subside. I hope this goes away with time.

Can anyone tell me if they are having any issues with certain fruits.. Oranges... strawberries. Love my fruit in the morning but I am noticing some issues related to hick ups.. some heart burn and growling..

It's not about having your cake and eating it to!.. YES !!.. I was told this is a permanent life changing surgery and at no time did I not realize that part of this program was to commit to lifestyles changes which I am willing to do, What you fail to understand is no individual who is post surgery wants to go back to their old eating habits.. but want to regain some normal eating pattern with healthy foods in which you don't take three bites and feel like you have something stuck in However, what I believed what failed in my process is the mental and emotional support that was not provided throughout the pre-op process. Yes I meet with a psychologist and that all took about 5 minutes. .. At no time was I prepared for what was coming. .. I had to figure it out as I went along. I believe it's important for all MD's providing this WLS to revamp the mental aspect of the pre screening process. The mental health part should entail a more in deep clinical process in which the therapist works with future patients in preparing for the psychological and emotional changes associated with the surgery. They need to provide us with the tools we will need to be get through the most difficult stages of the post surgery days. For me it was finding this site that has provided me with the support I so desperately needed whether we agree or disagreed about our experiences. No matter what I will always document my feelings as honestly as possible so that others out there preparing for this procedure know what is coming.

bI know .. your MD tells you one thing.. dietitian tells you another. But I tend to follow what my body is telling me. For now I am not feeling meats in general. Will be shopping today for deli meats.. turkey.. chicken.. ham.. maybe some roast beef.. low fat cheese. Will definitely look at this website for meal ideas.. Thanks for the feedback... we are a community of sleeves.. must support one another..

I know that feeling.. What are great idea.. meatloaf bake in a muffin pan.. I did not think I could eat ground meat yet. I am so afraid of getting sick I have not touch any meat but a few bites of chicken that I really didn't care for. Not touch bread .. rice or Pasta yet. BUT I AM CRAVING pizza.. I know I need to be somewhat creative with meals.. but I just down have the time or the energy.. Have you ever bought frozen meals.. like weight watchers etc as part of your meal plan

I plan to stay away from those fruits for a while.. but that just eliminates yet another thing i was able to eat. At this point I just don't know what to eat.. I know I have to eat but WHAT! I have decided to increase my Protein drinks daily just to ensure I get the amount of protein I need. I hope this improves soon because I fear I will get sick if I don't get some food in my body.

post surgery 1/16/2017.. down 46 pds.. But struggling with food.. Have no taste for anything.. Water taste horrible.. Living off oatmeal..soups.. fruit.. diet peach snapple.. eggs.. I can't eat more the 4 bites and its done. I get very hungry shortly after whatever I do eat and find myself so thirsty all the time. Has anyone else had these issues.. also finding some fruits like oranges.. strawberry give me some discomfort and my stomach makes weird noises..

Hello Newbie.. I wanted to response to your post with total honesty.. I am post sleeve 6 weeks now. I was you.. exactly! in regards to weight! after multiple attempts to lose weight.. losing only to regain it all back with extra.. I decided to research the sleeve. My weight was the highest ever and I feared reaching 300 pds. spoke with several individuals who were post procedure and I reached out for feed back. Everyone basically said the same things.. I feel great look how much weight I lost no more plus stores etc.. They focused on appearance etc. They all failed to share the post surgery regrets.. depression and how extremely HARD THIS PROCESS IS.. I live everyday with regrets!. If I could turn the clock back would do so without question. This is not easy... Post surgery I have experience horrible depression.. cry myself to sleep. The first two to three weeks are the worst.. you live on fluids.. but let me tell you ..you will be hungry.. purees follow .. continue to have a hard time because I have lost all taste buds for particular everything.. can't even drink Water. Now that I am post 6 weeks I live off oatmeal .. Soups.. eggs.. tuna fish and mind you take three bites and it's done. I miss eating like a normal person and pray that everything I've been told by long term post sleeve patients it will get better. I hope you don't mind my honesty but I promise myself if anyone reached out to me I would not hold back. BE VERY SURE!.. THIS IS VERY VERY HARD MENTALLY.. EMOTIONALLY AND PHYSICALLY. Before you go forward.. ask yourself if you can live for the next year or two eating three morsels!.. and losing your taste buds.Yes I have lost close to 50 pounds and my body overall feels better , but I have no energy and feel so drain. I pray this year goes by quickly, I REGRET DOING IT. SHOULD HAVE TRIED OTHER NON INVASIVE WL PROGRAMS.

Thank you all for your feedback.. I knew I was not alone in feeling regretful of having done this sleeve to my body.. but as you noted.. it's done so now it's up to me to learn how to live with this new stomach. For those of you out there considering this procedure or any bariatric surgery!.. DO YOUR HOMEWORK.. not that I didn't but I spoke with post surgery individuals taht only focused on the appearance and were not truthful about the underlying depression .. and regrets that came along post surgery. They all said I FEEL GREAT... Had I known !