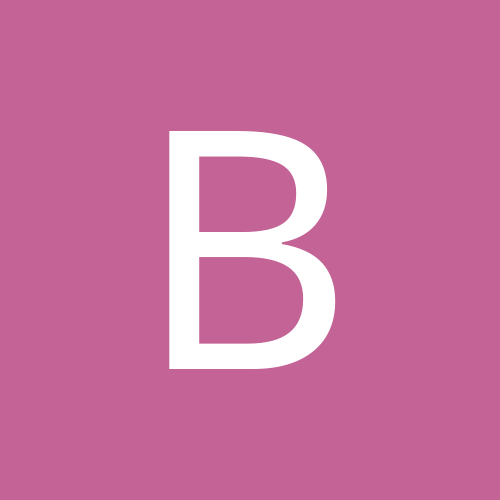 Bandana
LAP-BAND Patients
Content Count

530

Joined

Last visited
Everything posted by Bandana
Guys I am in a rehab for my compulsive eating. I've been gaining my weight back because I am too restricted and eating around the band (you know, ice cream, etc.) Anyway, I need a doctor in hollywood florida asap, while I'm here in rehab I need an unfil. I can't get on an appropriate food plan because I'm too restricted. Can you please help Does anyone know of these doctors and have you heard good or bad? Dr. Dean Railey in Sunrise Florida, or Dr. Brett Cohen and Dr. Thomas Bass in Hollywood Florida? And if you don't know these doctors do you know any office that you would trust to have an unfil by in this area. I'm also not too far from Ft. Lauderdale. Thank you so much.

I've been wondering how others are doing. I was banded on 1/28/08 and am 2 months post. I've had 2 fills but have no restriction. Where are others in this process?

hope you continue to feel good. you must be swollen right now and can't really see anything. i guess you have to wait (that would kill me). i need to have a few procedures done but money is an issue. do you mind if i ask how much the tt cost. thanks

thank you so much for the great ideas. I hate to cook myself andthese fast wonders are just great. thanks and i can't wait to hear more

the 5 lbs came back so quickly. i've graduated up to hiding cookies in my cabinet so DH doesn't know. But today finally i had no ice cream. hopeuflly it will last tomorrow, and the next day and the next. we'll see. i can only pray

Hi to those who visit this thread I am totally upset with myself. I do okay with my eating during the day and think "maybe I'll lose weight today" but then the nightime comes and all hell breaks loose. I sabatoge myself after a "whole good day". I find I have no self-control and just eat, and most of the time I'm not even hungary. I guess that it's head hunger - Can anyone help or advise. I'm thinking maybe if I have a nightime buddy who has the same problem we could touch base to help each other not eat at night. I really need help. Thanks

Personally,I like the sounds of the jersey shore outlets. it would be fun. We could get to know each other and do some fun shoopping at the same time. AFter all, we're all down a couple of sizes and deserve something new. What do you think

they are more accepting to people who have lapband. they see that after all we went through we still struggle with binges when we can (or muschies for that fact) I just got a sponsor and she is great. So patient, (i;ve had several binges on ice cream) and she doesn't give up on me. how nice and how accepting. they know all about head hunger and are a great source of wisdom.

hey girls i couldn't throw out delicious fattning food (what are you crazy, you know what I mean. LOL) I had to learn the hard way. Up 5lbs. Anyway still restricted too much. today the band was very tight; don't know why. will see the rest of the week and maybe go for until. I saw that therapist and he deals with band patients. He does the psyfh evals before you get your band. I think he can help to encourage good band behavior for me. I'll let you know and thanks again for your support how are you guys doing. kaninag i'm so glad for you that your at the right restriction.

LadyT I wasn't really swollen but a lot of people have to wait for their first fill. Your in bandster hell until your fils start kicking in. Hold on it will happen

Thanks so much for your support. Sometimes I just feel like a loser, that I can't even triumph with WLS so it was good to feel your support. Your right the cravings and head hunger will always be there and I've go to deal with this and know that the lapband can do only so much. The rest is up to me or I'll gain all my weight back through mushies. This week I'll eat all the bad stuff up and not buy it anymore.

I know if you go to overeatersanonymous, they have phone meetings. you have to negotiate the site to find it. Sorry I don't remember the exact way to do this, but the phone call meetings are there. But I haven't seen any meeting that focuses on WLS issues. The people inthe groups I've gone to have been accepting of the fact that I've had WLS despite hearing from others that they will be unreceptive because they think it "cheating" with WLS. I think so many more people are having the surgery that they are more accepting, and I think some of them even toy with the idea of WLS also.

No. You know that fear haunted me that if I get an unfill I'll gaine weight back. The doctor wants to see me in 3 months, maybe I can get on track. If I don't eat the crap all night, I'm sure I'd be losing weight. So it's a matter of shutting my mouth at night. It's not like I can't get water down. So I'll wait a little longer and see if I still gain. If so, then maybe I will have to have the unfil. Thanks

Amanda, So sorry to hear about your Mom. Wishin4 I'm exactly in the same boat as you (sagging all over). I'm not too comfortable with wearing tank tops this summer, but some days it's just too hot and I do it. Special K I know all about eating the mushies because it's easier. But I'm so stuck on ice cream and Cookies right now that I've gaine 5lbs back. Hope we can both get back on track.

Hi girls I went for the fill. Since then eating has been less so mushies have been more. Ice cream, ice cream, cookies. Can't seen to get it under control. I even gained 5lbs. Called a therapist and waiting to hear back from him. Don't know about OA. Has anyone been able to get themselves out of a bad rut like this.

Lady T Good Luck tomorrow. I just wanted you to know that I did not have any major problemsfollowing my surgery, except for gas. You need to walk to help release the gas. Also, my doctor said I could use over the counter products to relieve the gas. Just for you information. No other problems were encounteres. I don't know about the injections in the stomach and this is the first time I'm hearing about them. Do you have certain medical condtions tha require the shots. Well good luck and best wishes on your way to a slimmer you.

Thanks girls Guess what. I'm hungary. But after reading your recent replies, I'm going to get myself a cheese stick. Thanks

June, didn't you think it was going to be easier. I loose weight the same way as you. Not being able to eat because of too much restriction, what a life. But I do have to admit I'm lazy and don't like to cook the right things to eat. Tonight I had ice cream again. I still have a pint in the frezer and it's calling my name. I think that "if I eat it all up then I'll start over the next day" sound familiar LOL

Still eating mushies I should't be. Scare to go on the scale today. Have to get to the gym. Have an appointment Tuesday with doc., will ask for a very small fill because I don't know how much more of a fill I could physically handle. Afraid them the restriction might be too much. Wish me luck.

Hi eveyone I've been dealing with pretty much the same stuff. Can't get my butt to the gym, overeating, not going on the scale like I usually do every morning (I'm scared of what I'll see). I did do those 9 free sessions and then tried to move on to my own gym and that's where I got stuck. Motivation did not last for long without a personal trainer. I'm thinking of getting a trainer to come to the house a few times because I can't no go to my house LOL, that would be really lazy LOL. I've put back some weight too. Why is this band thing so hard. I thought this was going to be like a "miracle" and the weight would just fly opff. Hope your doing okay with the unfil. Hang in there Caryn

DowntownJuli Thanks so much for your support. I still don't know what to do at this point. Your right though,I probably should start by telling one person and seeing how it goes. I've just decided who I'll start with. Thank you. I'm also looking for a therapist right now to help me with these weight, lapband issues. I went to my monthly lapband support group at my doctor and it felt good to be with others just like me. I couldn't believe how good people looked; it was great. I'd love to update you as I go along. Thanks so very much. Caryn

Today I got on the scale and was my lowest ever. I was thrilled. I was onthe tread mill for 30 minutes and everthing was great. Then nightime came. I left the house, went to the supermarket and bought all the ice cream, cookies and candy I wanted. I had a good humor bar, and a pint of ice cream. I also had a candy bar earlier in the night. I know you all have great ideas, but when it comes to me I still have no self-control even with the band. I think I'm in big trouble. If being my lowest weight can't be enough to keep me on track I'm in big trouble. Tomorrow night Ihave a lap band support group with my doctors office sowe'll see what happens.

I need advice from you all. I'm sorry if this is long. I have been struggling with this issue right now and it's weighing me down (LOL). I have been banded for 1 year 4 months. I chose only to tell my closest family and friends. I thought people would be critical, give their negative opinion, watch what i EAT, how I eat, how much I lose, why I'm not losing, etc. etc. I also thought they'd think I was a loser for not being able to do it on my own. I think I felt a little bit like that about myself. I was embarrassed and ashamed that I should have been able to do it "on my own" (dieting, exercising, will-power) you know. Meanwhile, I lied to people throughout these 16 months about how I'm losing the weight. Now I say I took diet pills because I think people are suspicious that I've lost weight so fast. I think some people think I'm lying and that I had WLS. Maybe I'm paranoid, but I get this feeling from others somtimnes. Anyway, I'm now a liar and do not feel good about this. The lying is getting harder and harder and I don't remember who I told what to. I'm thinking about just telling others the truth about how I lost the weight, but am so fearful of their reactions. I think people will react even more critical that I was lying all along, and will talk about me which is what I wanted to avoid in the beginning. If you were me, what would you do. Thank you all for your support.

I started going to Overeaters Anonymous for support. I don't know if it's for me yet, but I am tryhing to help myself. Thanks all for the support.

I binged tonight on sugar and choctolate. I was able to get in contact with another OA member for support and it helped to calm the tiger. For now. We;ll see. I need as much support as poswsible to deal with myself and not gaining weight back .