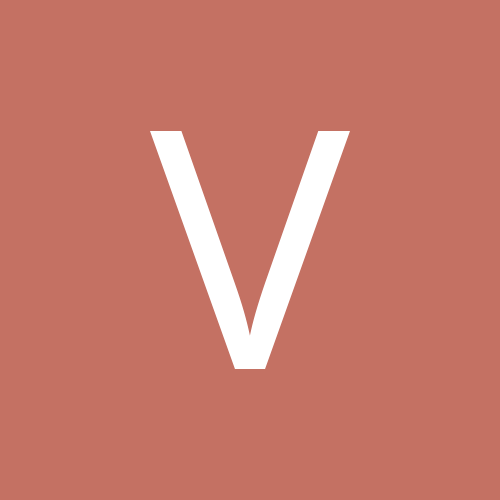 vegbeth
Gastric Sleeve Patients
Content Count

250

Joined

Last visited
About vegbeth
Rank

Guru in Training


Birthday

October 6
About Me
Gender
City
State
Zip Code
PlantBasedNJ

reacted to a post in a topic:

Post surgery vegan chewable vitamins

cbf

reacted to a post in a topic:

What Was The Final Straw

VSG_Meow_Bitch

reacted to a post in a topic:

Plant Based Diet After Bariatric Surgery

Ms. Brightside

reacted to a post in a topic:

Diet After Surgery

atrudel

reacted to a post in a topic:

Fellow Plant-Based Eaters, Let's Post! (CHALLENGE)

It seems like other micronutrients available in plant foods are completely neglected. As for protein: I don't know how much of the Protein I consume is actually absorbed with the MGB. Same for micronutrients. Since the sleeve is a restricted procedure I'm hoping I'm absorbing more of my protein and vitamins. I'm glad to be moving out of the puréed phase and into soft solids. This week I made homemade seitan and soy yogurt. Even getting a little veggies in, though that is what I miss most. I can only eat a few bites of veggies whereas before surgery veggies occupied most of my diet. I really do think once I hit the maintenance phase I'm going to cut back on protein just a bit to make sure there is enough room in my diet for veggies.

ProudGrammy

reacted to a post in a topic:

Slow recovery?

Shana Lee

reacted to a post in a topic:

Fellow Plant-Based Eaters, Let's Post! (CHALLENGE)

@ I read this article as well as others discussing the burden of excess protein (though i unfortunately cannot site them) a while ago which is why I am concerned with all this protein in the long run. I've figured out about 45-65(absolute max) is all I would need to consume and the max assumes I'm doing a good amount of strength training. I just wish there was an article specifically about bariatric patients and any needs they might have outside the norm. Also I really don't want to fill my sleeve entirely with protein dense foods skipping veggies that provide some many nutrients. Seems like the bariatric NUTs believe you can get all your vitamins from a supplement something I know is not true!

vegbeth

reacted to a post in a topic:

Are there other vegetarian/vegan sleevers?

vegbeth

reacted to a post in a topic:

Hair loss prevention

vegbeth

reacted to a post in a topic:

What's a slider?

I had no problem with stairs.

vegbeth

reacted to a post in a topic:

What Is Your Policy on Carbs?

vegbeth

reacted to a post in a topic:

HOW MUCH DID YOU LOSE BEFORE GETTING APPROVED?

vegbeth

reacted to a post in a topic:

One Year Surgery Update

vegbeth

reacted to a post in a topic:

Over eating

vegbeth

reacted to a post in a topic:

Help me please

vegbeth

reacted to a post in a topic:

Fellow Plant-Based Eaters, Let's Post! (CHALLENGE)

@@BrittneyMarie I found your posts very interesting. I'm 2.5 weeks out from my sleeve surgery and a long time vegan. My NUT has the same protein goal as most, of 70grams. At this point with my restriction being so small I'm finding it hard to reach with beans, and other whole plant foods so I'm still heavily using the protein powders. I am concerned about consuming so much protein in the long term but at this point I am convinced it's important for healing and muscle maintenance. I've got a lot to figure out but I'm glad I was already vegan before surgery. I definitely feel like my recovery has been on the easier end of the spectrum, not a lot of pain and my energy is returning. Even did a light workout at the gym yesterday.

Well, I'm back for my second week post. I am onto the puréed phase and I am finding it difficult to meet protein goals without the powder given the small volume I can consume. I've mixed protein powders in with my puréed veggies and beans but I would really like to get to the point that I'm meeting my protein goals from whole foods not powders. Anyone out there at an early point (when the restriction is so high) able to get 70 grams of protein in with food. I can't eat a whole serving of beans and can't eat nuts or seeds at all yet. Otherwise though, I'm feeling great. My energy is good and the weight is coming off.

I hope I'm not supposed to stay away from beans cuz as a vegan I don't know what else to eat in the puréed phase(which I just started 2 days ago) Wish I was could help @@avremy but I'm struggling to figure this out and still drinking a lot of protein powder shakes. I think baked beans would be bad though because of all the added sugar.

@@White Sale I just wanted to send another supportive message. I feel your frustration and I know how real these things feel when you are in the middle of it. This surgery WILL help you and I can see you are very motivated so you will continue to do the right things so you will loose the weight. The only piece of advice I can add to all the wonderful and helpful things people have said, is make sure you are getting enough sleep. Many studies have shown this does make a difference.

I just asked again about coffee and tea yesterday at my 2 week appointment. I was told no for 3 months, not even decaf because of the acid on a healing stomach. Frustrating but it's just a short blip in my life. I do have the date marked on my calendar!

@@sybilvane7 at 15 days out today and yes I'm feeling better though the emotions do get to me sometimes. But I got the clearance today to get back to the gym which will help me a lot plus I've expanded my support circle just a bit by finding a nutritional counselor who is going to be working with me around the issues centered around food not just what I need to be eating (like the bariatric nutrionist). I have so much more to work on than the pounds I need to loose. Thank you for your support and hope your recovery is going well.

@@theantichick thank your for you well thought out post. It helps me to understand why I am doing something. Also, I've been wondering for days what's been going on inside my body and honestly there isn't much info about that. Most information just focuses on the surgery itself and not how the healing process progresses internally. If you or anyone else out there knows where I can find this info please share. Thanks again for taking the time to write out all that info out. It will help many people, maybe not all.

Last winter When I was to fat to ski. I was afraid if I fell I wouldn't be able to get back up on my skis.

If you need something from the nurse or aid (post surgery) and they said they be right back but it's been an hour, don't hesitate to push the call button. I got myself into a panic before I did it.

@@courtney.rose.a. And I have the same surgeon. He never pressured me to get a sleeve. He said I was a good candidate for either procedure. I choose the sleeve. Maybe there is a medical reason a shorter procedure has been advised, anesthesia risks, etc. I don't think that one should assume that he is just trying to make more $$. Perhaps it would be best to go back to the office and ask why this procedure is preferred in your case. I though Dr McCluney was an awesome surgeon.

@@courtney.rose.a. I don't have a lot to add to the above posters advice as I was just sleeved 12 days ago. However, I just wanted to say HEY as Dr McCluney was my surgeon as well.