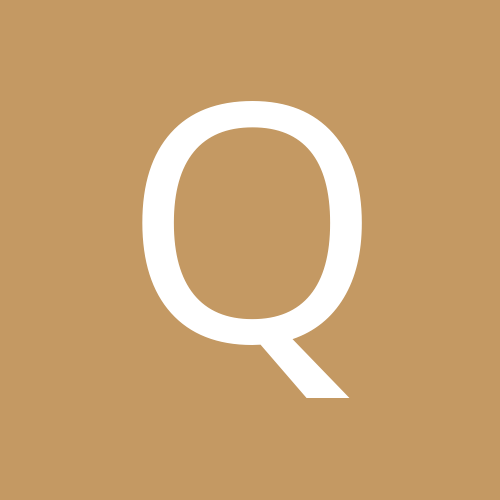 QuincyGirl
LAP-BAND Patients
Content Count

80

Joined

Last visited
Everything posted by QuincyGirl
Am I the only one that is allowed to eat soft food like yogurt and sf pudding the week right after my surgery? I am on day 3 and I eat those because I was told that I am allowed to eat them in small portions. I still feel guilty about it because I dont see anybody else with that diet so soon after surgery,,,I feel that I am doing something wrong by doing so,,,please share if anybody else was allowed to skip the liquid part only. Even in the hospital they made me eat pudding and cream of wheat before I went home. HELP ME

I am on for 7:00 a.m. tomorrow morning,,,I am now drinking this horrible magnesium citrate drink as the final prep for tomorrow,,,I will be so glad when I can finally have some real food again. Losers Bench Here I Come!!

I am getting mine done at 7 a.m. and have to be there at 5 a.m. The kicker is that I am about 2 hours away from the hospital so I will have to leave at 3 a.m.,,,I am in for a long day,,,,,right now I am just trying to get down this nasty magnesium citrate drink thing they make you drink the day before surgery.

Thanks for the Well Wishes..... I am having my band put in on June 1st and am excited and yet a bit nervous at the same time. I am already so tired of not being able to eat anything,,I cant wait till I can have some real food again.

Hello, my name is Sheri AKA Bubbleheadmom,,,I am now on my pre-op diet and kind of freaking out because I have only lost 2 pounds in one week but I thought it would be a whole lot more considering I am practically starving to death. I am wondering how you did on the pre-op diet and how is the weight loss now after surgery? I haev been followinig you in Thinner Times and in here as well.

:hurray: I got my approval and I have June 1st as my surgery date. I start my pre-op diet on Monday and it actually includes some real food. I can have SF yogurt, SF pudding, no sugar added applesauce, oatmeal, carrots, lettuce, broccoli and of course a rather large amount of protein drinks of which I have not found one that is wonderful but I am excited to know I get a little real food during this 2 week period. I am so excited to finally get to this point,,it has been a long 6 months.:grouphug:

Hello, I have not been on here for quite some time but Monday the 20th is my final weigh in for the 6 month diet and I will be submitting for approval. I had been on the fence between the RnY or the Lap-Band. The decision was made by the surgeon that I will be doing the band for medical reasons. I am so excited and yet nervous at the same time. I have seen so many success stories, I want to join in with the losers club. Anyway, if all goes well I will be having my surgery by the end of May. I know I will have lots of questions and will be on here looking for help quite a bit. Good luck to all others on this journey.

I am thinking I may have to be a self pay and came across the lapband surgery for $6,500 with Dr Kelly in Mexico and was hoping I could here some reviews from some of you guys out there. The site I went to was mylapbandsurgery.com . I am totally nervous about the whole surgery in Mexico idea but it is waaayyy more affordable than here in the States. Please help to make me feel better about the whole surgery in Mexico idea. Thanks for any and all help. :drool:

I was told by Health Alliance I had to do a 6 month pre-op diet but then found out I would need to have co-mobitities since I am only at a 38.4 BMI. I then read the policy and said that I had to have done a six month Dr supervised diet within the last 3 years so I asked the Dr for my records and it does show that I was at 255 lbs back in oct 95 and I did do a diet with him for longer than 6 months , so my question is..........do you think they will use my BMI at that starting point? They do not require co-morbids with BMI over 40 and am hoping they will use those numbers. What does anybody out there think?:drool:

Hi Bochs, Dr. Hammer will be doing my surgery as soon as I get my approval from Health Alliance. He does do the lap band surgery. I went to the seminar in Springfield and Dr. Hammer was actually the one doing it that day so we all got to meet him and ask questions. I am looking forward to getting my surgery done and like I said, hope to get my approval soon.

I went to my third visit with my PCP (6 month diet) and he told me today that he thinks I should just try to loose the weight on my own again and is not going to submit anything to my insurance company at this time. I guess I am going to need to go find a new Dr that will back me on my decision to have WLS. He has been my Dr for over 10 years now. This really really sucks!

I never thought to ask anybody but will my irritable bowel syndrom stop me from having band surgery?:ohmy:

So the question is........after you finally get to begin eating real foods again, will we be able to eat fresh steamed veggies and fresh fruits or will it always have to be soft canned stuff? What about lettuce salads and things like that?

:rolleyes:I would rather keep my PCP but I will wait to see what the insurance company says before I go looking. If they are going to approve me, I think I will talk to my PCP one more time but if he says NO then I will go elsewhere. I kinda hate to change after 10 years but I certainly will if I have to.

ok, so I called my insurance company today and she told me that I can transfer Dr.s and they will still keep all the stuff I have done up to this point. I do however have to keep going through a Primary Care Physician to complete my requirements. I do not even get to talk to my surgeon until I get an approval from my insurance company. That is a rule that the surgeons office has. I would choose another surgeon but that is the only surgeon that my insurance named from my in-network Doctors. Anyway, I did go sign the release forms today to have my records sent to the insurance company and they are going to look at them and let me know if they will even approve me with what health problems I have. Thanks again for the encouraging replys.

I have a HMO plan. I will let yall know how things go tomorrow. I am calling Health Alliance to see what I can do at this point. Thanks for careing. Oh, a PCP is your Primary Care Physician.

I am in Quincy IL. My current weight is 226 and I am 5'3.5". I am not currently loosing weight but I did do it before. I had lost 70 pounds and have put back on 46 pounds of it. I feel like such a total failure because of it. I do not have high BP or Diabetes but I do have stress incontinance, GERD and irritable bowel syndrom as well as painful joints. I am soooo hoping to find someone to help me. Thanks for the replys.

I dont know, I am so worried that I will have to start over but I guess I will have to call Health Alliance tomorrow to find out. Why couldnt he just tell for from the start that he wouldnt back me. I am also thinking that I might just call the clinic and tell them to send my insurance company my records anyway. At least they could tell me if I will even qualify or not. They do cover it, just dont know if they will approve me or not.

Can anybody tell me about how much payments would be for a self pay band? If the fees were around $9,000 what would the least payments be?:thumbdown:

By all means load your pockets with quarters, or wear ankle weights. Be sure to drink plenty of water before weighing in. That will do it.

:unsure:I have gone to my first seminar which was very interesting, I have talked to my insurance agent and was told I do qualify for the procedure and was also informed of the 6 month diet I must do with my PCP. I do have my appointment to see my PCP on monday and I guess begin the waiting game. I am wondering if I will be able to get the other required test done during this 6 month period or if I will have to wait til after 6 months to begin next steps......Does anybody know? Health Alliance is my insurance company.:thumbup:

I am not sure if you are talking about a pre-op diet or a diet required by most insurance companies before approval. Most insurance require a 6 month diet with your PCP before they will approve you for surgery. Check your policy and get started on it as soon as possible. I am only on month 2 and it seems to last forever. Good Luck :-)

thanks for the insight. I am still trying to get my insurance to pay for my surgery here in SPringfield however, if that does not go through, looks like I will be a self pay and have narrowed my search down to either ortiz or acevez. I want it done so bad,,,,,,cant wait to be one of you. :-)

Hello, so you will be banded in Oct 08 or were you banded Oct 07? I am afraid the band will not work also. I see so many different variations of weight loss on here and just don't know what to think. I am also thinking things like how will I be able to go out to eat with friends and family.