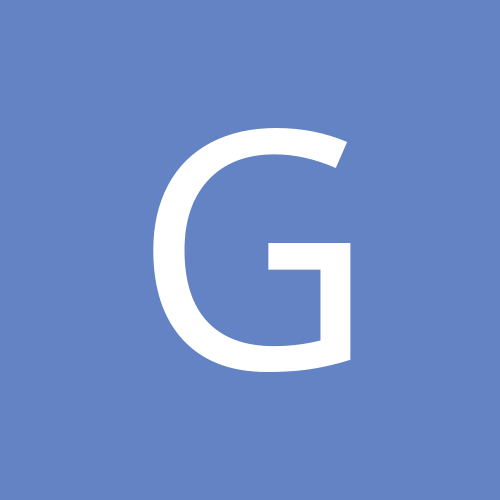 greenbaymichk
Gastric Sleeve Patients
Content Count

90

Joined

Last visited
Everything posted by greenbaymichk
Regular doctor office stuff - BP and vital signs, review labs, EKG if not done previously. Depending on results, may need echocardiogram, more tests. Your surgeon wants to know if there are any hidden problems that could complicate surgery. Good luck and let us know what happens.

Are you on blood thinners post op? Did you call the doctor? This is important - don't fool around!!!

So I guess I'm not crazy…i am an itching food who has developed a tender spot.

Baked Egg Custard 1 cup skim milk 6 tbsp powdered milk 1 can skim evaporated milk 4 eggs Stevia and vanilla extract to taste Blend together and pour the mixture into small oven proof dishes (I use Mason jars - jelly sized.) Fill 8 jars and place in a 9x13 casserole dish - add about an inch of hot Water for the dishes to sit in. Bake at 350 degrees for 30-40 minutes. 10 gm Protein. 11 gm carb, 122 calories. I can stomach this when I can't eat anything else.

I hope he has learned his lesson! If he is over 10 years old, he should be able to make his own eggs…he is over 10 years old, right??

I mix 3 tbsp of fat free powdered milk to 8 oz of skim milk = 14 grams of Protein and 8 oz of Fluid. I add a touch of Torani syrup for flavor - caramel, hazelnut, etc. My surgeon recommends this twice a day - I wouldn't be anywhere near goal if not for this. Surgeon does not recommend Protein shakes - most have too much sugar.

Small mason jars - I use them to make mini-meals (still on purees, so it's mostly egg custard and refried Beans for the moment) but they are perfect for 1/2 - 3/4 cup sizes of food. They are oven safe, and the ones with straight sides are also freezer safe. link http://smile.amazon.com/Ball-Jar-Crystal-Quilted-4-Ounce/dp/B00B80TK2K/ref=sr_1_1?ie=UTF8&qid=1435894494&sr=8-1&keywords=mini+mason+jars

I am 2 days ahead of you and still need narcotics at bedtime - I have one spot that is still tender.

Pill crusher and "baby spoon." Crushed tylenol tastes awful...

The pain was different than I expected. And make sure you walk, even if no one is prompting you to do so. It will get better.

I had a rough first post op night - had trouble keeping my oxygen levels where they should be. (a combination of obesity, anesthesia and my positioning.) Therefore, I had lots of nursing attention, and I am grateful for it. I did better the second night - I brought an eye mask and was only awakened when they scanned my wrist to hang IV meds.

Bellin Women's Half Marathon September 26th 2015 Planning on walking the distance, as I will be 3 months post op at that point. gives me a reason to get off my a@@ and out the door. The course is lovely - a paved path along the shores of Green Bay, during the peak of fall colors. Hoping for cool and clear, but will do it if it is rainy/snowy/hellhot or whatever!

Only as long as we want to maintain our hard won weight loss.

That jumped right over to Pinterest...

What a difference a week makes! I have similar statistics - started pre approval on Halloween at 250 lb. 225 lb at surgery, with 219 this morning. I am on pureed foods - yogurt and custard are great, but I cannot gag down pureed chicken. liquids are OK, and I have started drinking broth for the small amount of Protein they bring (2 gm/cup) Also a nurse - aren't we a stubborn lot!

What a bunch of rockstars!!! Great reports on eating/drinking and exercise. I am still sore - taking extra extra strength tylenol morning and evening. Walking twice a day (one mile this morning.) Fluids are usually about 56 oz with 44-48 gm Protein. My surgeon has me follow a pureed diet and it simply is not appealing.

Anxious to hear how your first day back at work went!

I'm glad to find this forum. I have used a Misfit ( lost it) Fitibt (lost it) and a Pebble (yea, you guessed it.) I have now opted for the Vivofit, which I haven't lost in a year. I am greenbaymichk (guess where I live??) Sleeve 6/22 ( one week anniversary today) and getting back on the road. I (perhaps, foolishly) signed up to walk a half marathon in Late September. Gotta get going!

Good luck to everybody having their big day tomorrow!!!

First of all - great job so far! I have the same questions - we are traveling to Nova Scotia for vacation in 5 weeks - I will be six weeks post op. I plan to concentrate on hydration, and eating soft foods. I am not tempted by regular food at this point (actually, repelled by most food, if truth be known) Looking forward to seeing other comments!

I had my sleeve on 6/24 and still take a narcotic pain med mid-day and at bedtime. In addition to that, I also take tylenol extra strength 2-3 times daily. Keep in mind that Vicodin, Percocet, etc all have tylenol (generic acetaminophen) in them. You should not take more than 4000 mg tylenol in any form in a 24 hour period. I am still writing down diet/painmeds/liquid intake so that I keep everything straight. The longer you use narcotics, the more problems with constipation occur. Fluid and exercise will get things moving, but constipation isn't pretty at this point!!!

Take it easy - consider starting half days and working up to full days. You are making fantastic progress - you are still in surgical recovery, so you are spending a lot of energy caring for your basic needs and don't have a lot of emotional or physical reserves. Be gentle with yourself!!

Have you returned to work yet? How is your energy level?