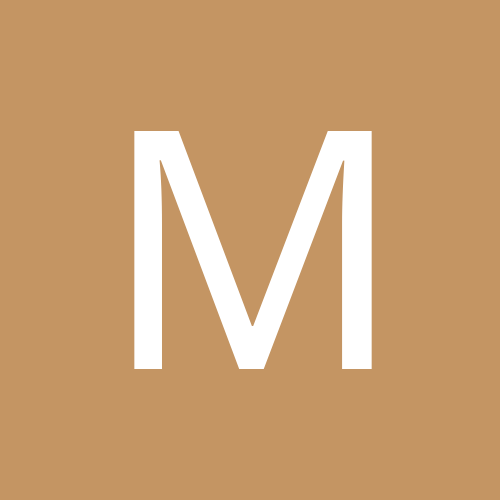 maripilix
Gastric Bypass Patients
Content Count

22

Joined

Last visited
Everything posted by maripilix
Hola! Acabo de darme cuenta de que hay también un apartado del foro en Español, ¡¡qué bien!! Me acabo de presentar aquí: http://www.bariatricpal.com/topic/334033-hi-from-europe/ Bueno, me llamo Pilar, tengo 33 años y un BMI de 45. El próximo lunes día 9 me operará el Dr Resa en Zaragoza (España). Me realizará un bypass gastroileal. Y aquí estoy para compartir mi experiencia con la esperanza de ayudar a otros como a mí me ha ayudado leer este foro y, tengo que admitirlo, buscando también apoyo en todos vosotros pues estoy muy asustada y nerviosa. Tengo ganas de que pase ya la operación, me dan pánico los hospitales ¡jeje! Un abrazo a todos! Estamos en contacto!

Hi! I've lost 95 lbs and I have to lose another 23. In the last couple of months I noticed that the loss is soooo slow, but it's still working and I'm quite happy with my results so far. I feel really well, lighter and capable of everything. My life quality has improved a lot and I'm so happy to be able to do a lot of things that I couldn't before. This surgery was the best decision ever!

Surgery 3/9. Hi everyone! I'm doing well, I suffered dumping once and I learn that gnocchi are not a good idea even though they are soft. I'm tired at the end of the week but I can make all the day long without feeling so tired as before. I'm happy because everything goes like the doctor told me. My best wishes to all of you. Good luck!

Hi! I had my surgery (bypass) on Monday 9th. I had my stitches taken out today. The post-op is going really well so I'm happy. Good luck and congratulations to everyone! This is the best decision ever!

Hi everyone! My name is Pilar and I'll have my bypass surgery on Monday March 9th. I have read your forum for months and I have to say thank you to everyone here. All the information you share is very useful and we can't feel alone seeing all that people sharing their experiences. So thank you very much to you all!! I'm so scared and I can't sleep very well these days, but I hope this is the right decision and it will improve my life quality in a long term. I'm 33 and I have a BMI of 45, that's morbid obesity. I don't have many additional problems but I'm suffering a thyroid illness that doesn't help me to maintain my weight. Even though I have good habits, I'm not able to stop my weight gaining. Not to mention to loss weight, that would be a miracle actually. I've been fighting against obesity my entire life and it's exhausting. I started my research on surgery, I was afraid of not be able to eat anymore. I didn't want it but I needed help. So, finally, following my endocrinologist's advise and consulting some friends that are doctors, I decided to have the surgery. The specialty of my surgeon is the "gastro-ileal bypass", (I don't know how to translate into English correctly, some help would be appreciate). It's a variation of the traditional bypass with a single anastomosis and theoretically reversible. Dr Resa (http://www.doctorresa.com) has developed this technique that originally was conceived as a first step of the bypass for extreme morbid obeses where the surgery was very risky. His intention was to make a second surgery to finish the traditional bypass after the patient loss a certain quantity of weight (less risky situation). But then, he and his team realized that the second surgery wasn't necessary. The risks are minimized and, after many years of practicing this technique, he and his team are able to make the surgery in about 30 minutes by laparoscopic way. So I'm here to share also my experience, hoping that helps to others (like yours helps me) and thank you for your sharing. Also I have to admit that I'm here seeking for your support and good company :-) I don't know if there is anyone from Spain here, I would like to know :-) In Spain there is a forum related to weight loss but, in my opinion, they are so focused to put you in contact with their own doctors that it seems to be an advertising business, not a support forum. I feel overwhelmed with so many messages from the forum administrator suggesting me surgeons and asking me my personal contact information. I actually provided my contact data and then I received a mail from a surgeon. Maybe they only want to help but the method they do, it's oppressive in my opinion. Thank you very much for reading such a long post. Let's keep in touch!

Thank you for your message! [emoji8][emoji8]

Muchas gracias por tu respuesta! Tranquiliza mucho cuando respondéis personas que lleváis tiempo operadas

There are many devices that are useful as fitbit. In my opinion the main purpose for us is to remember that we have to move. Currently I'm using a pebble watch with the iPhone Missfit app and a nike + fuelband. I'm a geek person so I like to try this kind of devices. I'm waiting also the Mi-Band of Xiaomi that I've already ordered :-) I'll let you know how it is working.

Hi! I'm a March 9th. Good luck to everyone! I hope your husband's new treatment goes very well and he recovers soon.

Hi! my name is Pilar, I'll have surgery on March 9th. I'm so scared and anxious that I can't sleep very well. But I hope this is for well and I will be ok after surgery. Everything is going well for us, good luck to everyone!

I started this experience sharing with everyone, I'm a very open mind person. I was thinking: "I have an illness and I need surgeon to solve it" but people think that know everything and they give you their opinion even if you haven't asked and they haven't lived in your body (so they know nothing about the obesity). After a couple of weeks, I started to hear this kind of stupid comments and I change my mind. Now I'm maintaining the surgery in my private space, sharing only with my real friends and family and avoiding that comments from anyone.