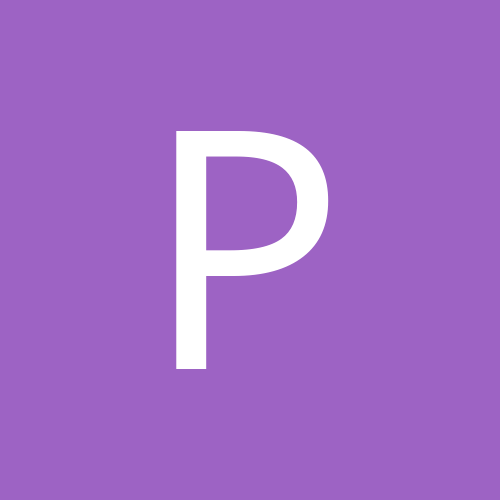 PATCHELTON
LAP-BAND Patients
Content Count

750

Joined

Last visited
Everything posted by PATCHELTON
I spent a lot of time looking for something I could carry around in case I got hungry and couldn't eat soon. So many protein bars are loaded with sugar. It is a trade off. I tried to strike a balance with fat, salt, sugar, protein and carbs. Kashi TLC bars are like granola so they are highest in carbs (19g), not as high protein as some (7g) but only 5g fat (0.5 sat), 115mg sodium, 5g sugar, and 4g fiber (1 soluble, 3 insoluble). I carry them with me all the time. I find a lot of the protein bars lean toward chocolate flavors and tend to be high in sugar. I buy the TLC bars in a bulk box at Costco (has 3 flavors--Honey Almond Flax, Peanut Peanut Butter, and Trail Mix).

For those who were discussing probiotics, Bariatric Advantage recently started selling chewables. A ninety day supply is $19.95. Strawberry flavor. Quite tasty.

I am not much of a cook either, but I think my turkey chili is pretty good. I start browning the meat while frozen on a low heat. This cooks off some more of that gross looking fat (I use 97% fat free turkey) and my cats love it so it doesn't go to waste. As it cooks I scrape away the fat and start breaking up the meat. When that is done I add: 1 15 oz can tomato sauce, 1 can of dark or light kidney or pinto beans, juice and all, a package of reduced sodium taco seasoning (I haven't found reduced sodium chili seasoning, and I don't notice any real defference, plus I am lowering the salt content), a small can of chopped green chilis, and if I have some choped onions in the freezer I throw some of them in too. I let it heat and simmer for a while. When bubbly I sprinkle Kraft fat free shredded cheese on top and let it melt. After I have eaten and the balance has cooled I divide into containers and I bring to work for lunch to reheat in the microwave. Works great, and it is a one dish meal (if you don't count the storage containers for what is left over).

I whole heartedly agree with the thrift store approach, especially while you are still losing. I bought a lot of stuff from Blair catalogs, but finally decided to try the local thrift store. One of the first things I bought was a pair of Anne Taylor Loft jeans that looked like they had never been worn! Full thrift store price was something like $6.99 but they were having a 50% off sale so I got them for $3.50. I love them and wear them all the time. I have gotten some casual tops and shorts for summer. The store near me has tons of jeans, and they sell dressier stuff too. Definitely try that. This way size transitioning won't take you broke.

Another benefit of walking outside is you get a natural dose of Vitamin D from the sunshine. Something we all need, right? Before surgery I would workout at Curves, then pick up a 12-15 inch pizza on the way home and eat the entire thing for dinner. When I decided to have surgery I knew I needed to bump up my exercise program. A coworker told me about a public park near where I live, and told me to be sure and take peanuts for the squirrels. I started walking the nature trail (a little less than 2 miles around) and feeding the squirrels. I walk briskly but stop when the squirrels show up for their treats, so it is more like interval walking. I get some passive weight lifting from carrying a large tote bag of peanuts, and I try to do a mininmum of twice around the trail. On days when it is nice and I have time I will do more laps, up to 3 or 4. One weekend day recently I made 5 laps, my personal best. Now that it is dark after work (EST) I am back at Curves and walk on weekends/holidays/days off. I also joined the rec center fitness room (costs $2 a month) as a back up for when I can't walk outside (my preference), and I have a Water aerobics class that I attend now and then. Mostly I love walking outside. I bundle up in the winter and go too. By date of surgery I had lost 25 pounds, and since surgery (3/25/08) I have lost 107-110 lbs. I feel much more fit (for an old geezer) and my arthritic knees feel almost normal. Flat abs, however, are only going to come from plastic surgery. The loose skin left from massive weight loss may snap into place if you are 20 something, but we older folks need a bit more than crunches and weight lifting to have the toned body described. I keep playing the lottery, and walking, and Curves will keep me going until then. I for one think walking is an excellent way to exercise. A good pair of sneakers is pretty much all you need. In my case a 25 lb box of peanuts helps too. Good luck on your respective journeys.

I don't cook Thanksgiving dinner, but have had it at other family or friends houses. I take a little of what is passed around, and on holidays I allow myself some dessert, just not a huge helping. At one friend's, where I am going this year, we have dinner with her relatives and go back to her house for dessert. Her mother in law is diabetic, so she always has a sugar free dessert for her, so I try to eat that. If not a little sweet stuff doesn't ruin my new eating lifestyle. I don't have a big sweet tooth so other days if I want something sweet, I have a sugar free popsicle or a protein smoothie without guilt. I save the sweet stuff for holidays and very special occasions. That seems to work for me.

I know that waiting is the hardest, especially those waiting for insurance approval. Some of what I would suggest has already been mentioned: support group is a wonderful idea. I started going to them probably six months before surgery. You meet people at all stages pre and post op, some who are thinking about it and want more information, others with issues they want to share, and successes. It really helps. Read as much as you can, here, at Lapband.com, or books (I have two, The Lapband Solution and The Lapband Companion, both available on amazon.com), and read here. Here you will read the good, bad, and ugly. I was so ready by my surgery date I joked that I could probably do the procedure on myself. It is normal to have mixed emotions. You are taking a big step towards a healthier life. I have gone from taking 2 BP meds, 2 cholesterol meds, a reflux med, and pain med for my knee arthritis to 1 BP med, 0 cholesterol med, pain med as needed. In clothing I have gone from 2X or Women's 22 to Small-Medium and size 10 Misses. Other than being broke from buying clothes, it has been so worth it. My problem was portion control. Even if I ate something healthy I ate too much. The band has helped me curb the quantity, making it easier to eat good stuff, just less of everything. Hang in there!

I didn't realize this was a 20-something thread, but I thought I would post anyway. I was banded 3/25/08 at age 63.

The Greek yogurt ideas are great. I am not too imaginative, but I did come up with this. If you live near a Trader Joe's, they have a house brand of Greek yogurt in 2 cup containers. There are two, one with a burgundy and blue design, the other with shades of blue. The blue only design gives you the best bang for your $2.99. It has a whopping 22g protein per cup, and only 6g sugar (naturally occuring milk sugar), I get the plain fat free and divide it into 4 half cup servings (11g protein, 3g sugar). I then throw in some cinnamon and a heaping tablespoon of Smuckers Sugar Free preserves (no added sugar and about 10-20 cals). I buy all different flavors so I have Cinnamon Orange Marmelade, Cinnamon Blueberry, Cinnamon Apricot, etc. You can't buy a commercial fat free yogurt that gives that much protein for that little sugar. I will have to try it with the ranch dressing mix as a dip. Sounds good.

As for the B12, I think all surgeons put post-ops on B12 supplements as a precaution, but having a deficiency would just reinforce the need for supplementation, IMO. I don't think it would prevent your surgery from happening.

In rereading your post, I think you were looking for a recipe to make your own refried beans. Sorry. Hope you can still use the Mexican dip recipe.

There are several brands of fat free refried beans (Ortega, Old El Paso, and probably others). You could compare to see who has the least sodium. I haven't tried the powdered so I can't speak to that. For a recipe (also great for parties) I make a Mexican dip: 1 15 oz can fat free refried beans 2 8 oz or 1 12 oz tub fat free cream cheese 1 16-18 oz jar of chunky salsa (naturally fat free) 1 8 oz package of Kraft Free fat free Mozarella or Cheddar shredded cheese Mix the refried beans and cream cheese (takes a little effort, but easier than trying to layer). Cover with chunky salsa, and cover that with the shredded cheese. You can serve cold (easiest way if you take it to a party) or heat in oven at 200-250 degrees for a couple hours to have a Mexican fondue (melted cheese and warmed ingredients). Serve with baked taco chips. I try to minimize salt, sugar and fat. Sometimes it is a tradeoff, a little more of one, little less of the other, but overall low on all 3 as much as possible. Hope this recipe helps. Good luck on your journey.

Depending on your age, there is a slim to no chance that any amount of exercise will help loose skin. If you are losing or have lost a significant amount of weight, the only thing that will get rid of loose skin is plastic surgery. I do belong to Curves and enjoy the workout, but in this area while I have daylight savings time, I enjoy walking outside more, as there is a park near home with a nature trail. I just about live there, but I am running out of daylight and soon will need to implement my backup exercise plan, which is: the park on weekends, holidays and days off, Curves 2-3 times a week, the country rec center fitness room (treadmills, bikes, weights) a couple times a week, and Water aerobics. Fortunately all this stuff is on the way home from work, so once it gets too dark to walk after work I will add in the other things. I am sorry to burst your bubble about the loose skin. Curves is a nice workout, but it is unlikely to get rid of the skin. It will help your overall fitness, and will help tone.

For Snacks, I use Kay's Naturals (kaysnaturals.com). They have high Protein cereals and snacks. The cereals come in four flavors (they look like Cheerios) and come in one serving 100 cal bags or in a larger size. I have trouble sizing up a portion, so I get the small bags. They come packed 12 to a box and they frequently have specials. The snacks come in small bags too. The nutritional label is for a 1oz serving, but the snacks are 1.5oz bags, so you need to do a little math, but they are 10 or more grams protein each. They have lots of flavors from slightly sweet to salty, in pretzels and protein chips. I keep them at home and at work to help keep me from snacking on other stuff. I also drink a Protein shake almost every day, at least during the week. I use a ready made one, Worldwide Protein shakes (Vitamin Shoppe) but they are milk based, so I don't know if you could tolerate them. They have 35g protein. They also come in 21g and Target has started selling the 21's. If you need a non-dairy protein shake, try nectar. It is a powder that comes in a variety of flavors. Some of the flavors mix with milk, but many mix with Water, like the fruity flavors. Vitamin Shoppe has a big selection of protein powders. Aslo unjury comes in plain and chicken Soup flavors. The other flavors mix with milk. The chicken soup is like a chicken broth but higher in protein. The plain can be mixed in foods you are fixing to bump up the protein content. The site is unjury.com As for chicken, I am not real creative, but I like chicken. I buy big bags of frozen breasts at costco, and I will grill up about 6 of them at a time in olive oil and store in the fridge. Then I hardboil about 6 eggs and do the same. I buy Romaine hearts and store in those green bags you see advertised (it actually keeps until I finish it). I also keep Parmesan cheese on hand, and light Caesar dressing (Marzetti's Light Supreme Caesar is what I use). I don't like to cook, so many evenings I will fix a chicken Caesar salad. Sometimes I substitute or add stuff, like plum tomatoes, fat free feta cheese instead of Parmesan, and Almond Accents instead of fat free croutons.

Like you, my BMI was below 40 (I think it was 37-38). I had sleep apnea, high blood pressure, high cholesterol, joint arhtritis (knees), reflux, everything but diabetes (though that runs in the family and I likely would have gotten it at some point). I started going to group support a good 6 months before surgery. I wear scrubs at work and I was in 2x sizes, and even with that I had a post-op tell me I didn't look heavy enough (at 252, and 5'7") to need surgery. I just ignored her and did my thing. Now a year and a half out, I am 110 lbs lighter and wearing size small scrubs thank you very much. I am also no longer taking meds for cholesterol (I was on 2), reflux, and only use one of the two blood pressure meds now, and a pain med for my knees as needed. The weight loss took the pressure off my knees so they don't bother me nearly as much now. I wasn't good about using the CPAP before surgery, and I don't used it now. I haven't had a sleep study to see if it is totally resolved. One of these days I will do that, out of curiosity. I also no longer need reflux medicine. So I went from 6 pills a day to one and an occasion second. I went from womens 22 to misses 10 (2X to small) in clothing. I now walk almost every day with Curves and the rec center gym and Water aerobics as backup (I utilize them more when I lose daylight after work). Luckily for me all the exercise places are on the way home from work, so I have no excuse. I still go to group too, but I would never tell someone there as I was told that they aren't heavy enough for surgery. That is a very private individual choice for each person and each journey is different. Good luck on your journey.

I may have a consult one of these days just for the heck of it. I did take pictures the last time my skin broke open under my pannus, though. Since it doesn't happen constantly, any hope of having a consult right when they are there is slim at best, so I recorded the last batch so I could at least show them SOMETHING. Right now my money is so tight I don't even have the cash for a copay, but I will keep recording the evidence for when I can have one.

I can't speak for Kaiser, as I have Blue Choice, but I was banded at 63. I had no trouble getting approved. I did have to do a 6 month diet per insurance requirements, and they required a BMI of 40 or more with 100 pounds overweight, or a BMI of 35-39 with one or more co-morbities (sleep apnea, high blood pressure, high cholesterol, reflux, joint arthritis). I think there are a few more but I have or had everything on the list I gave you. I have lost 110 pounds, and no longer taking one of two blood pressure meds, and I am off of both cholesterol meds, reflux med, and CPAP for sleep apnea. I have pain med for arthritis,but I don't need it much, since taking the weight off has made my knees feel better. Also I have gone from womens size 22 (or 2XL) to misses size 10 (small pants and small to medium tops). That was a bonus. Now if I can find a plastic surgeon who wants to work cheap . . .

I am not sure about Highmark, but I have Blue Choice, and I had to do a 6 month diet attempt. The seminar is full of information, plus you can ask questions. The psych evaluation is to make sure your head is straight about why you are doing this and if you are doing it for the right reasons (They don't catch everyone--I know one person who had the band and can eat anything she wants as long as she eats slowly--she has had many fills--eats crap, doesn't exercise, doesn't go to group support, and lost all of 20lbs--says she is "disappointed" in the band). The dietician will review food choices and give you guidelines for pre-and post-op. The entire bariatric team is there to help you be successful. Use the resources. I spent the 6 month diet period coming here and reading books about banding (Lapband Solution and Lapband Companion are two that I bought). I also used the time to try some of the Protein drinks and Vitamins I would need after surgery. I subscribed to OH (wonderful magazine on obesityhelp.com) and WLS Lifestyles (I think I found the link on bariatriceating.com). There are many sites for vitamins, drinks bariatric friendly foods. Use the time to learn as much as you can. You won't be sorry.

Your dietician should give you a list, but on mine I could have instant mashed potatoes (I heated Fat Free gravy to give it some flavor), creamy egg/tuna/chicken salad (light mayo), instant oatmeal made kind of soppy with extra skim milk, refried Beans (my favorite-fat free refried beans with salsa that I pulverized in the blender, mix them together and nuke a dessert size portion in the microwave for about 2 minutes-while still hot throw on some fat free shredded cheese), applesauce, cream Soups (a trick to get more protein--heat Healthy Request tomato Soup, then break up slices of Kraft fat free cheese--creamy tomato soup with lots of protein),possibly scrambled eggs if you can make them soggy. Also Greek yogurt is thicker than most. If you have a Trader Joe store near you, they sell plain Greek yogurt in several varieties. The one I buy is fat free plain (container in shades of blue--the others don't have as much protein) in a 2 cup container. It has 22g Protein (22!!!) per cup, no fat, and only 6g sugar (naturally occurring milk sugar). I bring it home and divide it into half cup servings (11g protein, 3g sugar), then for flavoring I add Smuckers sugar-free preserves, and sprinkle about a teaspoon of cinnamon. The Smuckers has no sugar and about 10 cal per tablespoon. You can't buy a commercial yogurt with that breakdown. I discovered the Trader Joe yogurt more recently. Originally I ate commercial fat free or lite, but they were on my ok list for liquids. The Greek yogurt is thicker and should suffice for a mushy. Basically they told me anthing that could be blended to the consistency of applesauce was ok. I have read where people blended chili even. I hope this helps, and good luck on your journey.

Try nectar Brand. It is a powder and comes in all kinds of flavors, some you mix with milk but most with Water. There is strawberry kiwi, fuzzy navel, capuccino, and a bunch of others that are fruity in nature. Vitamin Shoppe has it, plus other brands that may meet your protein needs without getting a milk based drink.

I drink World Wide Protein Shakes. They come in 21 and 35g protein. I get the 35's at Vitamin Shoppe, and they come in Vanilla, Chocolate, Strawberry, Banana Cream and Cookies n' Cream (my favorite--tastes like you are drinking an Oreo). The Vanilla I had today had 160, but 140 of that is protein. It had 1g sugar, 1g fat, 2 carbs, and 150mg sodium. The protein is milk based (can says Milk Protein Concentrate and Calcium Caseinate for protein source). I think the Kellogg is high in sugar and only 10g protein. I still drink WW shakes 5 days a week. I bring them to work and drink first thing in AM. About an hour later I have protein cereal and or high protein yogurt(I get Greek plain fat free yogurt from Trader Joe--22g protein per cup, comes in 2 cup container--at home I divide into four half cups, and add cinnamon and Smuckers sugar free preserves--I end up with 11g protein, 3g sugar--lactose in the yogurt--and zero fat). If you go to Trader Joe, look for the container with shades of blue. That is the one with 22g protein per cup. They have others there also.

I agree with the other poster that they are way too high in sugar. Check with your dietician on what your doctor recommends. A large portion of that 180 calories is the sugar. Your 10 g protein are only 40 calories. I try to minimize fat, salt, and sugar. For Protein shakes, ready to drink type, I use Worldwide Protein Shakes. They come in 21 and 35g protein. Cheapest place to get them is Trader Joe's. Target has started carrying the 21g recently in 4 packs, around $6, in vanilla, chocolate, and Cookies n' Cream. Trader Joe sells both 21 and 35 in just Chocolate and Vanilla. The 21's are about $1.69 each and the 35's about $2.29. Vitamin Shoppe only carries the 35's but in all the flavors (Vanilla, Chocolate, strawberry, banana Cream an Cookies n' Cream). Individually they are $2.79 each but if you buy a 12 pack for $27.99 that works out to about $2.33 each, pretty close to Trader Joe's. I order them online at vitaminshoppe.com and they often have specials with free shipping or if you sign up for their rewards program you get coupons for money off orders. GNC carries 35's in Vanilla and Chocolate in the stores, all flavors online, but they are the most expensive, $2.99 a can. WW shakes only have 1g sugar in the 35's (I get them from Vitamin Shoppe), 1g fat, 0.5 sat fat, 10mg cholesterol, 2g carbs in the 160 cal flavors and 140 of those calories are protein. Some of the flavors are 170 cals and maybe have anothe g of sugar but I don't think any are more than 3. I am reading from the can of Vanilla that I drank today. If you are looking for a way to get in more protein, I would suggest the WW shakes, plus you are getting very little sugar and fat. Oh and the sodium on the can of Vanilla is 150mg and Potassium 240mg. I have trouble with low potassium so I am always looking for stuff that has more of that than sodium. I hope this helps, and good luck on your journey. Please feel free to share the above info with your dietician. I used them before and after surgery I still drink them at least 5 days a week. I bring them to work and have them first thing. You may find you are tighter in the morning after a few fills, and this works for me. I wait about an hour then have Breakfast, usually protein Cereal from kaysnaturals.com and/or yogurt (I mix my own--fat free Greek yogurt from Trader Joe--comes in 2 cup container--22 g protein per cup 0 fat, 6g sugar--I divide into four half cup servings--11 g protein 0 fat 3 sugar--for fruit I mix in Smuckers sugar free preserves 10 cal tbsp, plus some cinnamon) So with the shake (35), cereal (10) and yogurt (11) I manage 56g protein before lunch.

What a shame we can't get the insurance companies to realize that plastic surgery after weight loss is not just "cosmetic" but reconstructive. I have lost 110 lbs, and some day hope to have at least a tummy tuck to get rid of that roll of skin known as the pannus. I could use an inner thigh lift, a butt lift, breast lift and my upper arms, but there is no money for any of it. I can make a slight case for irritation for the tummy tuck (the skin under the roll periodically breaks open and gets sore, heals up for a while, then does it again) but I don't know if that is even enough to get insurance to pay for the panniculectomy portion of the tummy tuck. I can hide my arms in sleeves and my legs in pants, but that tummy roll (other than stuffing it like a turkey into a girdle) just won't be gone. I don't want to be the world's oldest Barbie, but I wistfully watch PS shows on TV and dream about how much younger I could look with a nip and tuck. Now if I could just win the lottery . . .:biggrin:

I would agree that salad is "bad" (not the word I would use-more like not nutritious enough) if it only consisted of iceberg lettuce. But most of us are describing salads with darker greens (such as Romaine, Spinach) plus a Protein source (such as chicken, egg). Granted most of us have been told to focus on protein, but to the exclusion of healthy carbs is, IMHO, unhealthy. To broadly condemn salads without specifying what he considers an unhealthy salad, is, I believe, unprofessional at worst, and bad advice at least. When the 1 cup of food was discussed at group support, they freely admitted that salad greens crunch down so that you can eat more than a cup. I have read where some people have a problem with salads, but I think they are few and far between. As for getting stuck? Since they crunch down to nothing almost I would be surprised to hear of salad greens getting stuck. Some people have problems with chicken breasts being too dry. I grill them in either extra virgin olive oil or olive oil Pam. I get bags of them at costco and grill maybe 5 or 6 at a time and keep them in the fridge. I don't like to cook much so my chicken caesar salad is a mainstay for my evening meal. Once I add it to the Romaine, egg and cheese, I use light Caesar dressing (Marzetti) or Bolthouse Farm yogurt based Caesar Parmesan (nutritional breakdown comparable to light, though it doesn't say light on the bottle) I think it is nutritionally a pretty good meal. That chicken is so moist it is almost a slider food. I had some last night with a plum tomato cut up into small pieces and switched to Kraft fat free shredded cheddar instead of Parmesan. Yum! Dr. Vuong should leave nutrition to the dieticians.

They do preach Protein first to us, but I love salads, so I just make sure they contain a protein source. Even pizza Hut now offers grilled chicken strips for their salad. My favorite salad is a chicken caesar. I break up Romaine, cut up a hard boiled egg (protein), a chicken breast(protein), sprinkle Parmesan cheese on it(protein), light caesar dressing and fat free croutons. Dr Vuong told me in a response to my criticism that I am probably eating too much. Wouldn't give my salad any credit at all. And it doesn't get stuck, either. Sometimes I will add tomato for some color, and other times I switch to fat free feta cheese instead of Parmesan. I think I am getting in my required protein, I really do. And if I am eating too much, then how do I explain a 110 lb weight loss?