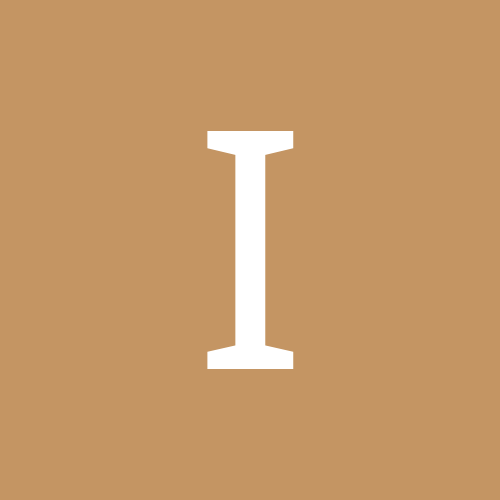 imadethelist
Gastric Sleeve Patients
Content Count

127

Joined

Last visited
About imadethelist
Rank

Expert Member


Birthday

September 5
Ladies. I'm looking for a new sports bra. Medium to high impact, I'm a D-DD (but it's all skin) and most important I struggle with chaffing under my arms. The wrong bra will tear me up!!!! Happy for all suggestions. Thanks in advance

imadethelist

reacted to a post in a topic:

Sleeve gastrectomy surgery 2012 or earlier

rs

reacted to a post in a topic:

Sleeve Veterans: What makes you successful long term?

ProudGrammy

reacted to a post in a topic:

Sleeve Veterans: What makes you successful long term?

LosingitLondon

reacted to a post in a topic:

Sleeve Veterans: What makes you successful long term?

Jolexis

reacted to a post in a topic:

Sleeve Veterans: What makes you successful long term?

Andrew0929

reacted to a post in a topic:

Sleeve Veterans: What makes you successful long term?

I'm almost 4 year out and 90% of the time I still eat like I'm 6 months out. - followed my post op jet to the letter for over a year. That really helped set good new food habits. - I still track everything I eat mostly to ensure my macros are on point. This is just how I eat now not really a diet. - I exercise 5-6 days a week, it's just part of my life now. I still don't love it but it simply must be done. - I find I eat even less when I eat out. Probably because I eat faster which makes me full faster. It's been a full on lifestyle change for sure. So grateful for the help of the sleeve and I know I couldn't have done this without it. But as we all know I did the work!! And I continue to do the work everyday with my food choices. I do find I really can't eat many calories without gaining weight. So I have to keep it to 1000-1100 cal a day. For me anything more and I'll gain. To be expected with such a big weight loss my body wants to go back....but with my sleeve I'm in charge now and that's not happening!!!!

Elizabeth21

reacted to a post in a topic:

Sleeve Veterans: What makes you successful long term?

kteminem

reacted to a post in a topic:

Trying again

I think you'll find approvals easier to get today as the surgery is far more common. I wish you great success. As you well know you'll have to do the work. My best advice is follow your Dr diet to the letter!!! If you follow it religiously while the surgery tool is new you'll establish good habits that will continue with you years down the road when the benefits of surgery start to minimize. Best wishes!!!!

imadethelist

reacted to a post in a topic:

Do you still identify as a wls patient?

imadethelist

reacted to a post in a topic:

Changes in taste and texture tolerance

I'm 3.5 yrs post op, pretty much maintaining my goal weight and having the strangest swings in my taste buds and all of a sudden I'm sensitive to texture. I've loved my lean protein and now I can barley choke down chicken, shrimp, lobster, most fish. It makes getting my protein in really tough. Recent labs show my iron is low so I've just started on an iron supplement. Could that have caused this and will it stop when my iron goes back to normal? Has this happened to any of you? Any first hand experience/advice would be appreciated.

Bariatric Baddie

reacted to a post in a topic:

Paid By Insurance

imadethelist

reacted to a post in a topic:

How much exercise

I love sushi and still do. However, I've changed what I order. Rice doesn't work for me sleeve and really isn't great for our diet anyway. So I enjoy sashimi and my favorite now is Tuna poke, basically just raw tuna, tiny amount of spicy mayo, scallions. Yum!!!!! Most sushi chefs will also make you your favorite roll without the rice. If you order wisely, sushi can be your diet and protein intakes best friend. I enjoy it weekly!!!!

Same happened to me. I believe it was because at the time I wasn't yet getting in all my protein and calorie intake was only about 400-600 cal per day. Both not enough. To resolve I focused on increasing my protein and it brought calories up some too. Which seem to resolve it. But I'm no Dr... always safe to ask your Dr.

I started flowing the post op diet 6 months before surgery so I lost a good 40 lbs before surgery. I was pretty public about my change in eating habits pre-ops. Just saying I'm eating clean and high protein. So everyone knew I was dieting. That way there wasn't a sudden loss in anyone's mind. After the first few weeks post op (where I did loss big numbers) I really lost 2-3 lbs a week, and everyone saw me at the gym everyday. So it was easy to say, yes thanks I am losing weight and working my Ass off. Which wasn't a lie. [emoji6]. Good luck

Set your own goals. And go for them with everything you've got!!!My Dr was conservative too. I blew past his goal!!!! It definitely has a lot to do with how diligent you are with your diet and how much you're willing to consistently work out. You can accomplish whatever you want. Best of luck!!!

There is no scientific proof behind this just my own experience. I'm recovering from my final skin removal surgery (thighs..ouch but that's another post). So anyway I'm in a Compression garment with a high waist. As many of you know medical compression is like a spankx on steroids. The high waist band puts pressure on my stomach, and as a result I can eat even less than my pouch normally allows. Talk about a great reset. LOL. I've been maintaining my weight for about 2 years now. But due to the extra compression (and maybe my lack of mobility) , I've lost an extra 10 lbs in the last 6 Weeks. I'll take it!!! [emoji23][emoji23][emoji23] While I don't want to wear this thing forever. I'll be keeping it around in case I ever need some extra help. [emoji6][emoji6]

Just to give you another option. Dr Lawrence Zachary at the University of Chicago specializes in patients that have had extreme weight loss. He did my LBL, simply beautiful results and I'm heading in for legs in a few weeks. Good luck with whomever you choose

I got my LBL approved and paid for. And I'm now heading into Vertical Thigh lift & upper back (arm pit) also insurance covered. And I'm so so grateful. I'm obviously the exception. Surgeon documented to insurance medical necessity (rashes, chaffing etc). But I think it really had more to do with our insurance being through a self insured Teaching hospital.

Not often a insurance provider does you a favor by saying no but for what it's worth I think they did in this case. My experience was getting to goal helped the Dr create an end result I never could have dreamed of. None of us are looking for perfect but I'm telling ya when you get to goal and then have plastics .... your Dr can actually get pretty close to perfect. I had LBL in Jan and still can't believe my mid section is me. Feel free to check out my other posts that have pics. Good luck with your final push to goal weight you're got a great motivation to get there and stay there. Cheering you on!!!!

Hope your recovery continues well and you're thrilled with your results. I know it was the best decision for me

I'm 3 yrs out, down 130 lbs and maintaining!! I lost 40 pre op on my own. I think this was key for me. As it helped prove to myself that I was ready and could do this long term. Like most above, I followed the program to the letter for probably a solid year. That really helped me totally changed my eating habits and it's "just how I eat now" so I don't think I'm on a diet. I exercised as soon as possible. Walking shot distances at first and adding distance and speed gradually. Now I do 8-10 miles a day 5-6x weekly at a pretty fast pace. Exercise too is just now part of my life. I need it to maintain and feel good. I still track everything, Eat protein first, drink all my water, alcohol only on rare occasions and then one is plenty, and I'm still and hopefully permanently off pop. I also control the food that enters my house. So I don't keep junk food in the house. I know that isn't realistic for all. But really nobody living in your house is gonna die without junk food. The result, if I need a snack or mental eating...it's still a healthy choice. I don't deprive or avoid any food group or type. If I want pizza I get it, I make sure it's my favorite (no point eating bad anything) I have a small piece or two and move on. The great thing is a small amount always satisfies me so I don't have to feel guilty. And guilt free pizza tastes soooo much better. I always say.... the second bit doesn't taste any better than first. (Really think about that) So often one bit of something "bad" takes care of my craving. I hope this helps a newbie if I can do it anyone can!!!! Best wishes all

Hang in there Arielle and stick to the plan. I so remember feeling exactly as you're feeling now. Let me assure you...yes you will be able to eat all those things again. And better yet, since you'll be satisfied and full after a very small portion you won't even have to feel guilty about!!!! I can't tell you now freeing that feels. Guilt free pizza tastes sooooo much better!!!! Showing your tummy days are not over!!!! Those (assumed) laparoscopic scares will fade to nothing. But, full disclosure, I did have a lower body lift that got ride of a couple completely. I do still have a few you just can't see them as they have faded. If you go back and look at some of my old posts you'll see how much extra skin I had. Many of my friends said I didn't need plastics as I hid it well but the skin for me created rashes and chaffing when I worked out. For what it's worth my PS was covered by insurance, because my doctors help explain why it was medically necessary....so if out of pocket isn't in the books. Know 1 you may not need it & 2 if you do your primary care, Dermatoligist & weight loss surgeon might be able to help. Working out throughout your losing phase will help minimize the need for plastics. Hope all that helps. Try to enjoy this. I swear losing is more fun then maintaining so try to enjoy your success along the way. Yell if you have any other questions. I'm out here cheering you on!!!!!