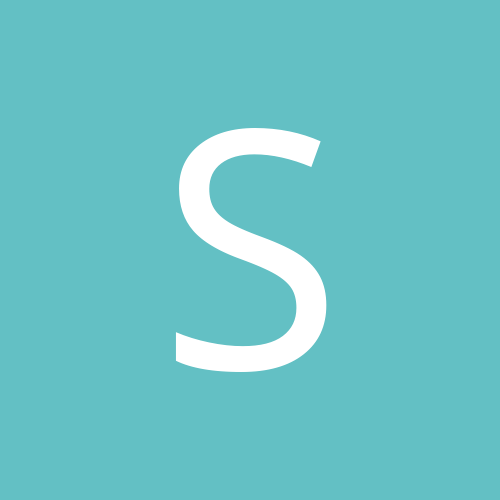 Sparklingbeauty53
Gastric Bypass Patients
Content Count

504

Joined

Last visited
Pup

reacted to a post in a topic:

Back on Track at 51

MrsKitz

reacted to a post in a topic:

What Are Some Things You Can't Wait for POST OP?

ShellMilliner

reacted to a post in a topic:

Denied insurance. We are crushed!

Eric@@ash

reacted to a post in a topic:

I thought I was (fill in the blank), but really, I was just fat.

JLMET

reacted to a post in a topic:

Training for a 5 k - BIG deal for me!

VSGmary

reacted to a post in a topic:

How about some NSVs!?!?

Inner Surfer Girl

reacted to a post in a topic:

How about some NSVs!?!?

Kindle

reacted to a post in a topic:

Moody Much? and a question to the Curvy Girls?

Big_Mama

reacted to a post in a topic:

How about some NSVs!?!?

anaxila

reacted to a post in a topic:

Training for a 5 k - BIG deal for me!

I seem to know it too. It happens fast but I know it so I act immediately and have the tools-though not the tablets. I know Protein helps after you bring the sugar up a little. I will get them tomorrow because I have never had any until now and 3 in one week is too many. I thought maybe I was doing something wrong but after racking my brain maybe not; thus my post. When I was a diabetic type 2 in full swing I maybe had 5 lows in all my years so I know this is nothing to play with. Scary but manageable with the right tools. I believe I will up the number of Protein shakes now too for comfort.

When you are going through this it is so hard. Prayers to you at this time. Hang in there; when this is but a memory it will all be good.

Look for Church rummage sales. Lots of bargains and way cheap!

Are you going to support meetings? Bring him along so he is prepared for what people face. If he is into this with you he will adapt nicely. There is a gentleman in my support group who had to take over cooking as his wife had complications and he was sharing recipes with us and giving us advice-and he is a comical guy. he cooks all meat at 17 minutes, no longer so she doesn't get sick and it is working for them. If he supports you he will adjust. Have him make homemade chicken broth and freeze it-homemade is so much healthier and tastier!

I live north in Palm Beach County but check into the Cleveland Clinic. They have a great weight loss team and I am sure they can recommend great PCPs in your area. Good Luck,

This isn't something you do lightly. Being scared is smart. Research this like it is a thing you need to do a report on. I did that and made pro and con lists. Ultimately for me I had comorbidities and my future at age 53 was not looking bright. I knew it was right. I had research to prove how it would help, how safe it is, etc. My husband was 100% for it but my daughter was not. I educated her on it and laid it out how sick I was and how at risk I was etc. and she came around. I am glad I did it. You must have a discernment time though to figure it out and then once you make your decision you will be set-either way in the process that is right for you. Good luck!

I suspect something is going on here involving her fears for you. Talk to her honestly about your decision, research, reasons for why and find out her true feelings about this. Get her to be honest. Tell her the items she is bringing in are tasty but are not good for either of you so why is she bringing them in? What does it really mean? Is she purposely bringing them in to hurt you and your efforts? I think communication is the key here. Maybe she thinks you will die during surgery? Maybe she feels food is love? If she insists on bringing in foods that are bad maybe they could stay in the trunk of the car so they are out of your sight? Strike a deal that certain items are too tempting for you and can't be in the house. You both have to agree on this so she can be your biggest fan as you do this journey.

Went to buy compression pants for working out and took in a size xl and the sales girl said try a large to try on as she.thought an xl was too big. I tried the large on and they were too big. I own and fit into size medium pants. Unbelievable! The sales staff and I danced the happy dance at the store. What a great memory!

Catdaddy thank you for the link. I am researching this now and did read that. I hope this isn't a pattern for me.

No onions off topic but since rny I crave cooked unions!

I am a type 2 diabetic in remission since month 2 after rny. I was on insulin and oral meds prior to surgery This week I have had 3 bouts of low blood sugars hit me suddenly. The first time was while walking and I walked further than normal and it was before dinner so I thought that was why. Blood sugar was 52. 2nd was at night after getting all of my requirements in and just going to bed. Blood sugar was 51. Third was today while at the mall, so I was walking but not at a great pace and I didn't have my meter with me so I don't know the number. I carry a Protein bar with me so that helped. What am I doing wrong? I am so not used to lows!

After surgery and some weight loss clean out your closet and try things own-vow to get rid of big item except for one to keep. Having them gone is a weight off your mind and you'll have nothing to grow back into later. It is a natural high to walk into your closet and know everything fits!!!!!!

Unbelievably I love exercise. Prior to the surgery I hated it. After surgery I kept telling myself to walk and I didn't. I joined a local gym and that has been my saving grace. I love it. I like the variety, the air conditioning and the feeling I get afterwards and it is the secret to my not being hungry. So many people say they never are hungry-I am and I do get hungry! If I go to the gym I don't get the afternoon "hungries" stage though. I work out at my own pace and it is just wonderful. I even own work out clothes-for the first time in my life. Hope you find your new happy place!

Red velvet Protein powder? Do tell-how is it and where can I get some? Sounds refreshingly good if it is tasty. Kindle please share! The question asked here seems to me it would be ok.