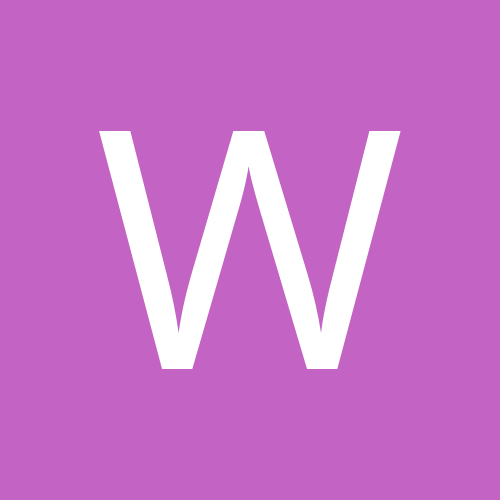 wishin4
LAP-BAND Patients
Content Count

342

Joined

Last visited
About wishin4
Rank

On the Band Wagon


Birthday

09/03/1947
About Me
Biography

I am married and live with my hubby and our dog and 2 cats

Interests

camping, walking, reading, crafts

Occupation
City
State
Zip Code
Hi Teri, Wow! I think $11,999 is a great price. My lapband surgery was $23,000 so I figured the sleeve would be around that amount. Maybe I will call and check it out. Thank you for the info. When I first had the band removed I still ate the small amounts but gradually my stomach enlarged and I could eat more. You should be alright since your surgery is in January. I think the biggest obstacle will be the holidays and all the tempting food for you. If you can watch how you do during the holidays you shouldn't gain much before your surgery. Hopefully, I will be able to meet up with you on Verticalsleevetalk.com.

Hi Teri, I want to wish you the best on your upcoming surgery. I also had to have my band removed last year. Since then I have been struggling to not gain weight back and it's not working. I attempted to have the vertical sleeve surgery but my insurance company would only pay for one surgery also. I never inquired as to the price of the sleeve surgery because I couldn't afford to pay it. I don't know if they have some kind of loan you can apply for or if you just have to find a loan outside the hospital to pay for it. I have gained back 50 of the 97 pounds I lost and I am so frustrated. Does anyone know how this is done? I guess I should call the bariatric center and ask them. Anyway, I wish all the banded and formerly banded a Happy Holiday. kathy

I had my band removed six months ago but I am wondering why you have to go on liquids for 48 hours and then mushies for a couple of days. Does your doctor have you do that after each fill? My doctor only had me go on liquids for 24 hours and then I could resume regular eating. Funny how different doctors have different ways of having us do things with the band.

So sorry to hear about your devastating year Lynn. I know you can get back on track and lose what you have gained. Come back on here for our support and don't give up hope. Try the 5 day pouch test if you can't get a handle on your eating. It always helped me when I got off track. Kathy

Hi Everyone, I am so jealous of you all. I wish I still had my band. I am struggling to stay on Weight Watchers and even when I do I am pretty much maintaining my weight. The minute I go off my plan I gain again. This is why I went for the band in the first place. I had my band removed last October because I had a dilated esophagus caused by the band being too tight or actually too small. I had a 3cc band and even when it was unfilled it was too tight for the esophagus. I cried when the doctor told me I had to have it removed. Even though I had no fill for a year before it was removed just having it there gave me enough restriction to keep me from gaining. I have considered the sleeve but I hate the thought of another surgery and I don't know if my insurance would cover it. I am so frustrated. Christine hang in there, I hope your RNY goes well for you. Those of you who are still struggling try the 5 day pouch test and that always seemed to get me back on track. Best wishes all of you. Kathy

Stellabella, I am happy to hear you got an adjustment. Most times that is all that is needed to get you back on track. Keep up the good work. Your losses are enviable. Now that I am not banded I have to just do it the old fashioned way. Have fun shopping your closet and the stores for new clothes. Kathy

Hi Christine, I am sorry to hear you are joining the ranks of the Formerly Banded. I am sure your surgery will go well and I wish you all the best in having Gastric Bypass. Please keep posting on this forum so we can follow your progress. I still get the updates here even though I am not banded any longer. I am maintaining but not losing so far. I started back on plan (WeightWatchers) this week and have been really keeping on track. Hoping to lose the rest of the weight I need to lose without another surgery. I at least lost a net of 70 pounds so I don't have that much more to lose on my own. Looking forward to hearing about your surgery and your next chapter in weight loss. Kathy

Hi Stella, I know once you are filled again you'll do fine. I was unfilled for a year and gained back 20 pounds and now that I am unbanded I am trying my hardest to not gain any more. I am working out 5 days a week and trying to make good choices when I eat. I feel like since I lost the bulk of my weight with the band I can maybe maintain or lose the remaining weight. What a struggle. I thought my days of struggling with weight were over once I was banded. Who knew I would be in this situation 3 years down the road. Hang in there and keep active on this board, it does help. Christine, any idea how long your doctor will keep you unfilled? Sounds like Special K and Fenton are doing alright, at least it seems that way. I hope they are and anyone else who hasn't checked in here in a while. Kathy

Special K, I think we all have to keep following our own hearts in this matter and not try and please anyone else but ourselves. I am doing pretty well. I am continuing to eat the same amounts I ate when banded. I haven't had any fierce hunger pangs which was my biggest fear. One of the best things is I have no heartburn and no reflux. Halailujah!! That was really a rough thing to deal with all the time. I now know for sure the band was causing it. I haven't lost any weight but I am working out 5 days a week again. My incision sights are still a little sore for two of the four. Once they stop hurting I can wear my jeans again. I have been living in my workout pants. I go back for my post op on Nov 1st. I am pretty sure I don't want to go with another band. If I do anything I will shoot for the vertical sleeve. But I stiill have to research it. Kathy

Hi all, I had my band removed yesterday. I am feeling pretty good today, other than soreness at each incision site. My throat is sore however from the tube that was put down it during surgery. Somehow they caused my uvula to swell to twice it's normal size. I feel it hanging in my throat and it's pretty strange feeling. I guess in time it will be alright. I am going to attempt to continue eating the same portion sizes I've gotten used to these past 3 1/2 years and hopefully I can continue to lose weight. This may be wishful thinking since my hunger may kick back in and then I will be starving all the time like I used to be. I will continue to count my calories and go to the gym (as soon as I am healed). The doctor told me that my stomach looked good (in fact he gave me some pictures of it) and I can either go with another larger band or the vertical sleeve when my esophagus is healed. Kathy

No Christine I have a dilated esophagus and it's all stretched out. When I swallow the barium or whatever the liquid they use now it doesn't go right through my band. It sits there and barely trickles through. I am not sure why and I am hoping the doctor will be able to see what is going on when he does the operation. He said it would take 6 months to a year for my esophagus to heal. I don't have a restricted diet befpre my surgery. However I am only eating 1200 calories a day. Thanks for your good thoughts. I will make an entry here after my surgery.

I am sorry to hear that your band has slipped Christine. I know you must be feeling like I do right now. If they are able to repair it without replacing it would that be okay for you? I know many people who are switching to the VSG but like you said, sometimes the insurance won't approve that. I will have to wait approximately one year for my esophagus to heal before another surgery can be considered so I am thinking that I need to really start counting those calories and keep going to the gym every day. I don't know what the future will bring but I do know that every day counts so good luck to you on your surgery and please post here so we can keep up with you and how it goes for you. Kathy

Kathy, I would like that very much. I am having my surgery on Monday Oct 17th to remove my band. I am still not really happy about it but I have no choice at this point. I went for my pre-op appt yesterday and when I saw the surgeon he said he would check out my stomach during surgery and if necessary he would do something to it preparing it for a future surgery of possibly a vertical sleeve or another, larger band. I never went to any of the support meetings after my surgery since it was 75 miles away and always in the evenings. I didn't want to have to travel that far at night during winter weather. I'm sure I would have gotten help in those meetings but they just didn't have any closer to my home. They have started having appointments at our local hospital twice a month where the surgeon comes here which is nice. I am going to try and eat healthfully and not have any tempting foods in the house. I refuse to gain any more weight back than I already have. Initially I lost 97 pounds but I have put back 20 pounds. My jeans are tight and I will not get a larger size. I am back at the gym five days a week. I had two months where we were in our rv and I couldn't get to the gym but things have gotten back to normal now. I think it is so great that you've lost 127 pounds. I think it would be great to have a buddy who was banded the same day I was.