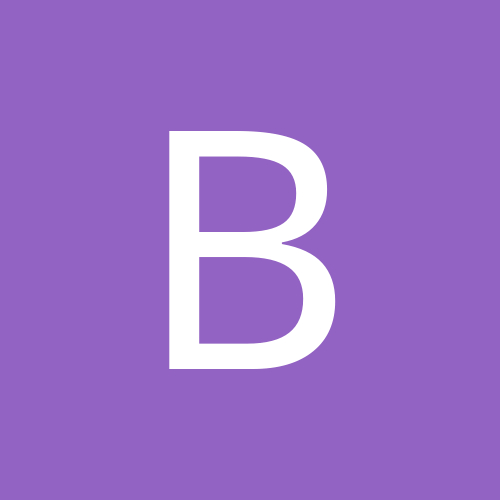 BeagleLover
Gastric Sleeve Patients
Content Count

2,826

Joined

Last visited

Days Won

2
Everything posted by BeagleLover
I'm now 66-- had gastric sleeve surgery 2 1/2 years ago. I also am much healthier than before and hope to live many more vital years. Also find it easier to not bring temptations into the house. Night is challenging, especially when you can't get to sleep and it winds up being many hours since you had dinner or your last snack. If I eat past 7:30pm, I get reflux. To avoid getting too hungry, I have my protein shake right before heading for bed. It's very satisfying, but not solid, so I don't have any problems with reflux. Great to hear of your continuing success!

I'm 2 1/2 years out and would do it again in a heartbeat! I can exercise at the gym without hurting myself, my diabetes is GONE, and my blood pressure is lower. No more energy spent trying to diet, which never worked long term! As far as the food goes, I don't miss the junk-- I find myself just not wanting it. Still love to cook interesting foods and can eat what I want. Please don't worry.

Yes! I'm from Silver Spring. Where are you located?

@@Wolfgirl78, I'm so sorry to hear this. I imagine it DOES hurt a lot! It just shouldn't happen.

I wouldn't confront them, just let them know that you perceive that they are not as close anymore. I suggest asking for their feedback and go from there. Even if they didn't come up with anything on the spot, I imagine it'll get them thinking through it.

I notice this is later than your prior date. Were you able to negotiate a lower cost?

I find it hard to believe they won't pay for it under these circumstances! That's CRAAAAZY! Again, I don't know your insurance. Call them to find out their process. Do you have a Bariatric Center of Excellence hospital near enough to where you live? If so, what would it cost there?

IF there is one, what is the insurance appeal process? I would keep at that and bump it up until the decision is not made by the insurance folks. There are 3rd parties that specialize in these appeals. I can't remember his name off the top of my head that successfully overturned a denial, but I suggest you search on this site.

Great choice! I'm so thrilled with the results... no more energy spent on losing weight. Besides being low risk, it removes most of the cells that create the hunger hormone. I concentrate on eating mostly protein-rich foods so I can get my 60 grams in, but aside from that, I can eat what I want. Best of all, I don't have diabetes and sleep apnea anymore; I'm not worried about having a heart attack or stroke. I wish I had done it sooner!

@@OutsideMatchInside, I've gone through several changes too. I go to the thrift shop for them. They're only $2.

@@proudgrammy --- Yeah, you DO look cute as a button!

@@ccollin07 No, I keep it in the clear capsule. If I take Iron on an empty stomach, I feel a little nauseous. So, I make sure I take it after a meal. According to my nutritional training pre-surgery, I take Calcium at least 2 hours before or after taking the Vitamins with iron.

I had reflux a few times. My bariatric surgeon suggested that I not eat after 7:30pm. Never had it after I did that.

I make unjury shakes in a blender. I think the taste is good, with the advantage of being 100% Protein isolate (100% absorbable protein) and very low carbs.

Best wishes! This website is a great place to educate yourself!

My daughter was born when was 42. When my husband was born, his Mom was 45. Go for it!

I had diabetes for around 4 yrs. My A1C was 7.3 before surgery in Sept. 2014. I used to take Januvia. My diabetes went away in 2 days.

I don't have a revision, but the sleeve is very effective. I'm so glad I went ahead with this surgery. You can lose however many pounds you want to.

@@proudgrammy Listening to us was a mistake---- WHAAAAAAAAAAAAT! ! !

I've gotten really nice ones from the thrift shop... no need to wait so long or spend that much.

@@VSGAnn2014, sounds like BAM BAM BAM BAM BAM to me!!!! Congratulations!

Pink grapefruit sections! Who knew?

I like unjury, chocolate Splendor (+ 2 Tb. malted milk powder), vanilla and strawberry. They I add no sugar flavoring syrups, DaVinci. I haven't tried Torani syrups yet. The advantage of UNJURY is that it is 100% Protein isolate so you can bet on the fact that the number of protein grams you are actually able to absorb is the same as what is advertised. Some of the cheaper ones have junk protein in them that can't be absorbed.

Like others, I will be eating a little bit of everything, definitely slanted towards turkey for the Protein. Looking forward to it.

@@goblue9280, for the zucchini, what might work is cutting it, then sprinkling them with a little salt and letting them sit awhile for the excess Water to be drawn out. The same thing is done with eggplant.