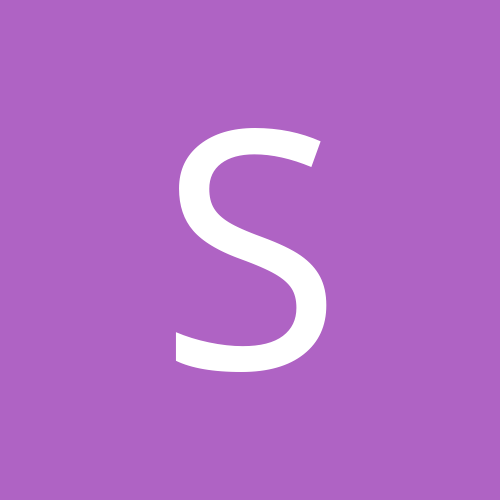 sjules
Duodenal Switch Patients
Content Count

84

Joined

Last visited
Everything posted by sjules
You should be taking dry ADEK. Follow the Vitalady schedule. I order fromAmazon and get some from local pharmacy/Walmart. Sent from my iPhone using the BariatricPal App

I'm sure there are Angels in San Francisco. Post a message on other boards or FB. Hope all went well and you had a successful surgery.

Dr Dennis Smith, Celebration Fl recently moved from Atlanta. Also Dr. Sharma in Jacksonville. Both on the vetted ds list with Ds Facts.

Hormones stored in fat are now being release. Hence the mood 'differences'. It'll pass

What's your liver reduction diet?

When in doubt, get a copy of your op report. Reports of some Drs not performing Ds are being reported.

I met Dr. Webb. Good luck, let us know how it goes. Remember to get a copy of your op report.

You can call his office and speak with him directly. He's also a vetted surgeon on dsfacts, so it's strange they told you otherwise. I'll keep you posted. Good luck in your journey.

Welcome. You might want to check DSFacts, Dr. Sharma is in Jacksonville. I've met him and plan on doing my traditional ds with him. I'm recovering from back surgery now. Good luck, but please do your due diligence .

Patience. I saw him early last year and thought him super sweet. At a BMI of over 50, he told me to stay home and have a sleeve. Yea right!. I since then have met surgeons who've actually done a ds. I think he has less than 10 so far.

I'm from South Fl and had surgery scheduled with Dr Webb until I was told he doesn't do the DS. I just had a disctectomy do my surgery is off for another 2 months. Welcome, research and just focus on you.

My Dr. Wants me to lose 25 lbs, I have 15 more to go. He wanted me to do all liquids. I'm gonna check it out. Thanks.

My diet has been going well so far. I wanted to have a meal today but not sure how it would affect my progress. I'm thinking of a high protein meal with complex carbs and I'll even skip the chocolate. Any thoughts or suggestions appreciated.

I have to lose 20lbs, so hopefully in 3 weeks. I'm so ready!

Hang in there! It does get better. Losing 5lbs in one week is a boost to me, so, we 'll keeping downing those shakes.

I am the same. However, my Dr is doing blood work (same as your) to see what my levels are.

Smart decision to do your research. Good luck!

66 pounds lost after wls is awesome! That's 66 pounds you didn't gain, with more to come. If you find it difficult to conform to the eating habits of the sleeve, do you think you can conform to the requirements if the ds? I'm talking about committing to life long vites, getting labs, and eating high protein. Although you'll malabsorb protein and fat, you WILL absorb simple and complex carbs. Give your all to the tool you currently have. Use it and if after 18 months you are still dissatisfied, consider part 2. I wish you the best of luck.

Met with my new Dr today, what a difference!!! Met Dr. Sharma, and he is brilliant, as well as very personable. With surgeons, you normally don't get both. I start my final diet tomorrow - gotta shrink that liver, then I will be switched. Yea!?

Thank you essay and Kathy

I'm scheduled for my DS on 1/15, after a year long process. My surgeon recently told me he's limiting cc length to 150 to prevent serious malabsorption. Does that make sense to anyone ? My BMI is 50 and I don't agree with him and willing to put up a fight.

Marie, what are you doing eating pasta, bread and chips? Those are definite no nos especially this early out. I'm surprised that your system tolerates that and sugar with no issues.