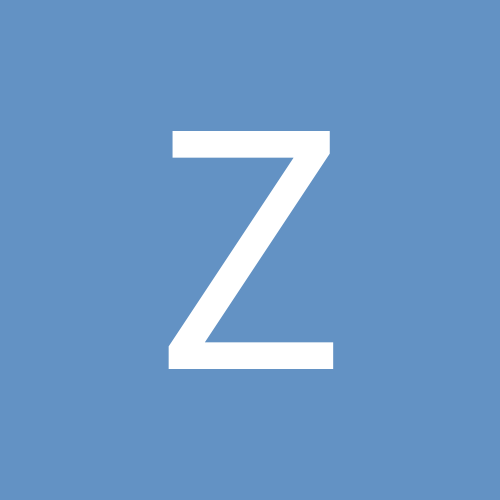 Zelda205
Gastric Bypass Patients
Content Count

154

Joined

Last visited
About Me
Gender
Occupation
City
State
Zip Code
GingerSnaps, I too came home yesterday. Slept well in my own bed. Minimal gas too. Walking and drinking. I have to take three protein drinks a day and in between all the jello, broth, Popsicles and water I want. So far so good. Good luck to anyone rose going in this week? It's not bad.. I cried right up to going in the OR then I was laughing. The procedure was less then an hour I guess but I was away from my family from 12:50 -530 ..they were getting nervous. I of course had no clue. I didn't sleep much Monday night due to back pain and my heart rate dipped down to 40s. I was on Oxygen but not my c pap. The O2 I was on had a monitor at the desk. On Tuesday I used my c pap and took many c pap naps. It was amazing.. And I slept well Tuesday night. So I'm on the other side. Can't wait to be healed. I have walking only orders . No lifting, no swimming or bending. I go to post op appointment in two weeks.

It's to late for me since I am tomorrow. We care on Facebook now though too.. A lot easier to talk there!

I have the Fitbit Aria and I love it. It was difficult to sync at first but I'm not computer literate. My son came home and had it done in 5 min.. No lie

PrettyFatGirl

reacted to a post in a topic:

June 2014 Dates!?

Don't forget to add me to June 9th. I'm so bored today. I am doing my own liquid diet. No one is home lady and I'm going crazy. Crying, scared as heck. I go at 10am

beeteroo

reacted to a post in a topic:

Super Nurses With Sleeves (Support Group)

weightlossdiva1234

reacted to a post in a topic:

June 2014 Dates!?

Oh no, I hope you are still on for Monday. I need some prodding along.. Good luck to you to keep on Mondays date!

Chrisflowers.. I was told that pain could be gas but also from all the poking and prodding they do on the left side. Get up and walk walk walk...

I too have the Force. Love it . Never got the nasty rash as some people did. But you have to dry it if it gets moist.. Dah..lol I love the website too. Great feed back from my Fitbit friends. We taunt and cheer each other on daily.

Lots of protein...lol my main protein is called Met Rx. It's a huge barrel that I have been using for months. I got Peanut Butter. Ok the next choices are the ones I tried at Vitamin Shoppe: Isopure Zero Carb,40g 0 sugar. I love the coconut ; pure Protein shake 35gm protein, 0 sugar, 170 cal, I got the banana and plan on freezing it into ice cubes for a great refreshing snack. OMG it tasted amazing; Jay Robb 24 gm protein, 0 sugar, 110 cal; Synteax nectar had a lemon tea.. Wow.. It tasted great and I could sip that on the deck on a hot day..lol I also got a few whey protein shots. 45 gm protein. They also suggested a powered peanut butter.. Only 45 calories.. I will add it to some of the powder Proteins. Did you ladies know to make pudding with the powdered protein? It's a nice change from drinking your protein. Just add a little Water to a scoop of Protein Powder until the desired consistency. That is where I would add the peanut butter powder too. I hope this helps you a little bit.

I hope you are safe.. So what did you do?

Amazing transformation. You are stunning! Keep up the good work and remember you have to do it for yourself....

I love your quote..what kind of car do you both have! I have a 67 red mustang!

I too am getting divorced if we ever find him... It's almost a year so I'm hoping after a year of absense it's over.. But anyway. I was on a site called " date hookup"! You put your radius in and what you are looking for. And it's free. I got many men to talk to.. Some were good and some were like.. Oh Dear, so glad you don't know where I love..lol I met some great guys. I was looking for someone that would help me on my weight loss journey.. I found a great guy that teaches yoga and tai chi and is So health conscious and eats Raw, organic as often as we can. It's like my prayers were really answered. Dating before or after surgery is your choice ladies... But we deserve a man that treats us for who we are, big or small.. After all, we still have the same insides full of love to share. Good luck.. And be careful with meeting them in PUBLIC only!

MMM.. Are you ready? I do not have to do liquids diets but I'm pushing the liquid Protein shakes. I went to a Bariatric protein tasting on Saturday and got so many samples. Some I never would have thought to buy without tasting first and they are good! Anything you think you will miss the most? I did measurements and before pictures already. I am hoping to be down 50by October.. What do you think?

OMG.. Everyone that went in today.. I hope you did well and congratulations! I am so proud of you. I have not posted, but read all the posts. I'm sorry I don't know to many names here.. But I care about all of you and what we are doing. Glad that two people are going in together. Sorry about the dog passing away. He will meet you on the Rainbow Bridge when it's time!My babies are so much a part of me as well. I had my pre op today and it was almost cancelled. I gained weight!!, I cried, I promised to be active and eat better...so it's still on for next Monday June 9. In at 10 surgery at 1215. I have a soap to use starting Thursday and everyday until surgery.i should be home Wednesday and up and asking on surgery night! This is real, I get a second chance at life. Being skinny is a side effect. Being healthy is the main reason. Oh and to come off at least 5 pills daily. Wahooo! Thanks for making a Facebook page. I asked to join and I'm glad it's pvt. I don't want anyone to know my business except you ladies. BTW. I'm Doreen feel free to PM me or Facebook me too! Remember I need all of you!

amc2014

reacted to a post in a topic:

June 2014 Dates!?

I agree with you. Maybe if there was more emphasis on nutrition at school we wouldn't have children with diabetes. When my son was in first grade , his teacher would not allow high fat, sugar or calorie snacks at snack time. It started you do today he is 6"4" and 180 and works out everyday. ( so proud of him). I want to go up to these people who are struggling and offer help.many don't know of all the services available to them. When I went to my first meeting many were with oxygen and in wheelchairs. I thought wow, I'm not that bad... Yet! So proud to be able to have a second chance at life! I am pre op for June 9. Good luck with your son and daughter .. Are you post op yourself?