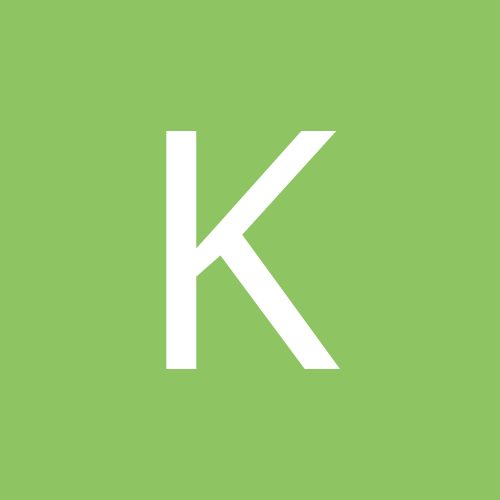 Content Count

48

Joined

Last visited
Everything posted by Karen12
I'm trying to find a "time to drink your water" app that will remind me to drink now!! Anyone know of any? 2 qts of water is a lot to get down!!

3 months out... If you have to have your taste of corned beef & cabbage today .... Please take baby bites!!! You'll enjoy it more! Have a Happy St. Patrick's Day Everyone!!!

I've lost nothing in 4 weeks... I think my problem is not drinking 64 fl ozs of water, making sure I have 60-70 grams of protein and also counting my calories. I'm basically not eating or drinking much so I think my body is just getting used to the way I eat. I've read my post op diet package and there is nothing on there about how many calories per day... Can someone tell me please? Had surgery dec 9th lost 48 lbs

Did you have any stalls? My surgery was dec 9th and I'm almost hitting a lose go 50 lbs also and also dropped 2 sizes... But in the last 3 weeks only lost 3 1/2 lbs... By the way you look great!!

March 9 will be 3 months since sleeved, total weight lose 48 lbs... Starting weight 246, day of surgery 230... My problem is the past 3 weeks I've lost 2 1/2 lbs... Not sure what I'm doing wrong I'm doing the shakes , having the right foods, the only thing I'm not doing is exercising since freezing and tons of snow ( excuse) would that be why I am stalling?

Just put together a nice salad.. Cubed avacodo, can of black beans, cubed tomatoes, sliced olives, jalapeño, low fat cheddar cheese, lemon juice and a dollop of fat free sour cream!! (10 weeks pre-op)

Ohhh I would love to find that cilantro recipe !!!

9 weeks out ....just tried morning star sausage and it's a rock just sitting there anyone try them and have troubles?

Yes...love your ideas! I also tried a black bean bocca burger.. That also did not go down well:(

Got the chicken mango avacodo recipe? Sounds delicious

Dec9th surgery... Down 43 lbs.... But each time I eat something my stomach makes such loud noises with rumbling longggg wondering if it's saying thanks for the food! But it's very loud anyone having same sounds?

My mother-in -law came to visit and decided to clean my closets ... We ended up with 4 green garbage bags full...got rid of all size 20 items, next is 18..baggy on me!! HW 243 SW 230 CW 207 surgery date dec 9th

Wow... This is a wonderful site... Explains a lot food wise... Thanks for posting!

Wow... This is a wonderful site... Explains a lot food wise... Thanks for posting!

my surgery was 12/9 my first weigh in was 243.. Got to 230 from per surgery diet.. Now 212, so everyone is different your doing great my average per week is 2 lbs

My starting weight was 234, I was sleeved December 9th

My starting weight was 234, I was sleeved December 9th cool, my surgery was dec 9th weighing 230 also

My starting weight was 234, I was sleeved December 9th Cool I was also sleeved dec 9th weighing 230!

Agreed I have 2 sleep studies first to see if you have then to try each mask... The head back to docs for him to say yes or no... Then head to store to pick yup machine ... But before you know it surgery day will be here... My waiting was the 4 nutritionist meetings I had to attend and that was once a month! Good luck!

Dec 9th sleeve 2013 has anyone tried salad yet?

Newbie here what does hw sw cw mean?

Sleever here surgery 12/9/13 weight 243... Pre-op weight 230...now 209... Goal is 100 lbs

Did you have the sleeve and how long ago and thank as I run out and try deli turkey:)

Dec 9 sleeve total weight loss 35 lbs... My problem is getting protein down.. Chicken, pork and ground beef put in cusinart adding no fat gravy and eating with a baby spoon I get extreme pain like the food is stuck so I stop eating... I've even tried refrained beans, laughing cow and can chicken breast... Nothing works... And omg the burping is no stop!!! I'm I trying theses food items to early?