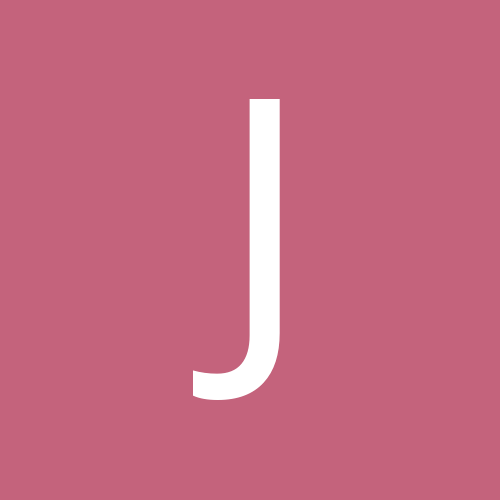 jhood2005
Gastric Sleeve Patients
Content Count

81

Joined

Last visited
Everything posted by jhood2005
Sleeved 4-14-15 down 34 pounds since surgery, HW 310, surgery day 296, weight today262.

Hello, I am scheduled for my initial visit with Doctor Hoehn at the Bariatric Center of Kansas City. Are there any members on here that also used this facility and Doctor?

Ok I have a question, I am 3 weeks out, I had pain for the first few weeks on my left side by the big incision and in the middle one where your waist band is, well most of it subsided, I started back to work one week out, at one of my jobs doing housekeeping for a dialysis clinic, anyway, now at this point it hurts pretty bad again when I bend over, this am I couldn't even tie my shoes, when sitting or standing its just a slight pain but when I bend over it is something else, anyone experience this, first I thought it was trapped gas but I haven't had any gas pains and it's only in this one area, it's like i'm pinching something off when I bend over, I don't know

Thank you all, right now doc has me on a 15 pound weight restriction, but yes the job does require a lot of sweeping, mopping, and bending, lots of bending, all my incisions look good they are all closed, staples were removed when I was one week out, no more steri strips, so will try to cut back on some things.

I had staples with water proof bandages

I found as long as I have my Protein shakes, lots of Water, on time, as well as sugar free Jello, broth, I wasn't that hungry, my biggest problem was cooking for my family, that was very hard. I'm still on my liquid diet, surgery is April 14th. My first day at work right after I started my liquid diet, I forgot to bring my shakes and water to work with me, so I went like 6 hours without a shake that was rough.

April 14th I will be sleeved, I am getting so scared and nervous, on pre op diet right now, it is really hard, but I have found as long as I get my protein shakes in on time, haven't been that hungry, but cooking supper for my husband is the hardest, when I am done cooking I just have to leave the room, he feels bad for eating in front of me but I just leave the room til he is done and he does the clean up so I am not tempted to get at the leftovers, I have been so tempted.

I am doing my pre op liquid diet, uhh, lol, surgery on 4 4-15

My surgery is scheduled for April 14th, pre- op diet starts April 2nd, all liquids!!!

I have finally obtained the money part for my upfront costs, my EGD is March 18th, then my final visit with my doc is on April 1, surgery scheduled for April 14th. liquid diet starts April 2nd, my husband and I's anniversary, lol, I'm open to any suggestions on the liquid diet, how many grams are my shakes supposed to have of Protein and calories? I am really overwhelmed and excited, I recently had to have an MRI for my back and it was a closed MRI machine, I couldn't put my arms on my lap because I wouldn't fit all the way in the machine so I had to put them over my head so I could fit, talk about humiliating, finally I can start this journey, so help and suggestions from anyone. Thanks.

I would love this, all our needs on one web site I am a newbie, possibly surgery March or April, and this would be great to have as another tool to use and know we can trust the products, and if the members that use them or have used them could give feedback and rate the products that would be helpful for us overwhelmed newbies that don't know what products to choose and which ones are the best. Thank you, great idea!!!

I have been looking too, my doctor does not take care.credit and will only take financing from finance companies if you are self pay, I have insurance but can't afford the out of pocket right now so I have been stuck since last September when they initially set my surgery date. Is there any finance companies that would pay the money to me so then I could pay the doctor's.

I am looking for anyone who had their sleeve done at the Bariatric Center of Kansas City on 2nd floor. Can you tell me what you had to pay for the "facility Charge" and also the surgeon fee. I have Dr. Hoehn. Trying to figure all my up front charges. I have to pay 500 up front for my EGD, I have a 2000 dollar deductible with a total max out of pocket of 6000. can anyone help me understand how all this works, I am so confused. Thanks.

I'm still going thru all the process, getting closer to the end, I have 6 more coaching calls to do basically 6 to 8 weeks of that, once a week, and my EGD needs to be completed, but man I am so down right now, I went to the zoo with my husband and my grown girls and my 16 month old grandson, I was so miserable and just hurt everywhere from all the walking with all this extra weight, I felt like I was walking in quick sand all day, I couldn't keep up, I just can't wait to get the surgery done so I can get on with the next part of my life, a much healthier life. prior to this event, my daughters wanted to take me shopping for my birthday to buy me some new clothes, I hated it, we went to the mall and they kept picking me out outfits that I knew I couldn't fit in to, bless their hearts they had no idea what size I wore and didn't want to offend me, then they wanted me to try on the clothes in the evil 3D dressing room with all the mirrors that really show you what you look like, I ended up in tears, complaining wasn't feeling well to shorten the outing, so I watched them try on clothes which I did have fun doing that, but I told my daughters I didn't want any new clothes until my surgery was completed and I could throw out the elastic pants and big girl clothes if you will.

Well I am pretty much defeated at this time, went thru the whole program, had a EGD date, Surgery date and everything was set to go, now nothing is happening, surgery cancelled, don't know if anything will happen, I have to have at least 4-5 thousand dollars up front, I wasn't told any of this thru out the program, so everything is at a stand still til I can come up with the money, which at this point I don't know how that will happen. We live paycheck to paycheck, have depleted our savings so.

I guess I am a real naïve dummy when it comes to insurance and deductibles and all that. Three days before my EGD was scheduled I get a call from the surgery/procedure scheduler and she told me I have only paid 183 dollars on my deductible. I have a 2000$ deductible, max out of pocket. is 6000$. She said I had to at least pay 500 up front before EGD could be done, then the insurance would start paying 60%, so of course I didn't just have 500 laying around, so that's been delayed, then the insurance/billing person told me that 10 days before my surgery date which has already been scheduled but I can't do it til the EGD is done, she would call me and let me know what I would have to pay up front for my surgeon's fee, she couldn't give me a dollar amount as she said I haven't paid the 500 yet so she wouldn't know how much til I do that, and that there would also be a person calling me from the surgery floor telling me what I have to pay up front for the "facility fee", she couldn't tell me how much that was either. Then what ever is left to pay I could make payments on. So can someone explain this to me in terms I can understand, I don't want to get a loan for 500 then turn around and need more money after that. I am having my surgery done at Shawnee Mission Health at Prairie Star in Lenexa KS. Dr. Hoehn is my surgeon thru the Bariatric Center of Kansas City. Any advice or input would be greatly appreciated. I am someone that lives paycheck to paycheck, just put my youngest in college and have one in last year of law school. so I don't have a nest egg lying around, I just wish I knew what to expect. Thanks.

ok, thought things were finally happening, got all psyched up for my EGD and my surgery date, But now after all this whole process, 4 days before my EGD the scheduler calls me and says she has to have at least 500$ by Wednesday the day of my procedure or I can't have it done, that she was being nice because they could ask for it all up front, because I have not met my deductible, I have already used up my HCSA money, I have no savings left, I live paycheck to paycheck, it would have been nice to have known in the beginning so I could have expected it, not wait til a few days before my procedure and a month before my surgery anybody know of any company that loans money for this type of thing? Thanks, I am very disappointed, down, and now don't know when I will be able to get all this done so I can start my new life.

Any one tell me what to expect with the EGD? Dr. Hoehn is doing mine next Wednesday, was wondering if I would be asleep for this, not sure about them sticking the scope down my throat if I'm awake. Doing this at the Bariatric Center of Kansas City at Shawnee Mission.

Well I got my approval today, UHC took a little less than a week, got the news today. I am really excited but I am really kind of freaking right now, just waiting on the surgery date, I have to have my $250.00 program fees paid before I can get a surgery date, that will be done Friday, then they will call me with a date, and the blood work appointment and schedule the EGD. Now I am getting scared. Any advice would be appreciated. I have already taken several deep breaths, lol.

Well now that I have my approval waiting on date, I am torn with what to tell my boss, I really don't want anyone to know at work, one reason is the people I work with most would be waiting for me to fail. My boss is not a how do I put it, one to keep things confidential, but I know I have to give a reason for needing to be off work. I thought about just stating I just want to take my vacation at that time and leave it at that, but I am not sure how long I will need off as I do have a very physical labor job and I would have to meet a criteria to be able to return. Not sure what to do, any input, advice would be greatly appreciated.

Well I have finally been approved, United Healthcare took a little short of a week. Now I am excited, but freaking a little, the reality is finally here. I am just waiting on a surgery date.

Ok, not trying to be a dummy here, but everyone has signed off on approving me, the psych. doctor, the insurance case manager, the bariatric case manager, they all talk like I'm approved, I know everything has been submitted to the insurance company, but all professionals I talk with at the bariatric center act like its a go, just a matter of setting a surgery date, what do they know that I don't know, no one has contacted me telling me everything is approved, signed off on. Please anyone with any input, advice, etc, I don't know what to expect, if I should get excited or what, thanks. I have United Healthcare Plus

Well my paper work has been submitted to the insurance company, waiting on approval, I have one more coaching call to complete, and two more visits with psych. doctor, he already approved me but wants to see me two more times, but his assistant is so hard to reach and I guess so am I because our work ours are basically the same, we keep playing phone tag. I also have United Healthcare Plus, I hope I don't have to wait long. I am getting so discouraged, it's just getting harder and harder to function.

Looking for a mentor from Missouri or even better from Shawnee Mission Health at Prairie Star. My doctor is Dr. Hoehn. I am just starting my nutrition classes and required 6 month supervised diet. Any comments, advice, experiences welcome. Thanks.

Well today another frustrating day, went to my daughter's college today for her freshmen orientation, we had to walk all over campus and lots of stairs, on top of that I was in such a hurry this am, I forgot to take my prescription arthritis meds for my back and knees so I was so miserable physically that I wanted to cry, I didn't but I know my daughter was getting frustrated in a way because I couldn't keep up with the crowd.