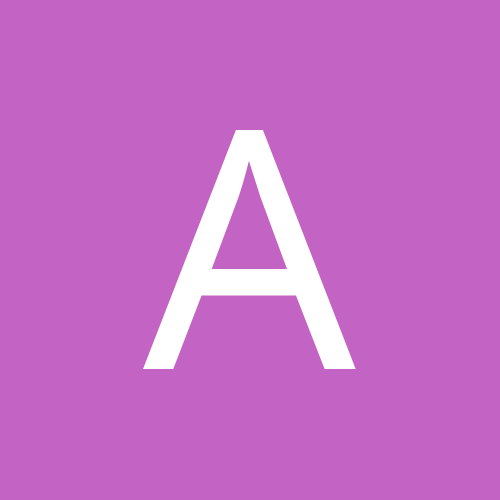 auntiemel
Gastric Sleeve Patients
Content Count

840

Joined

Last visited
Everything posted by auntiemel
Anyone else get acne post-op? I have hormonal/PCOS issues and don't ever really have cycles, so I'm wondering if these little acne mean I'm going to start my period. I didn't post on the ladies forum, I know, I don't care if guys chime in...you never know, you guys might know females that have had surgery and have input for me ????

Wow! I am excited! I am getting sleeved by Dr. Landerholm in about a month. I am going to be doing 3 weeks on a very low carb diet to shrink my liver and fat. I tried to have surgery done previously with a different surgeon almost two years ago but he closed me up and said I had too much fat and he couldn't do the surgery. I'm going to do everything in my power to have this surgery this time. Good luck everyone.

Well I was a week post op on Monday and got a rash under my boobs! I had the Nurse Practitioner document it and she gave me a prescription for powder Nystatin. The dreaded boob yeast rash!!! She said they have a great success rate with documenting and getting insurance to cover excess skin removal for breasts and tummys. She said they don't normally get insurance to cover arms, but if my bat wings bother me years down the road I will save up lol

Oh my goodness! I am shedding so much hair! I'm a little over 3 months and am freaking out! I know it is supposed to stop at some point! What can I do? Anyone have any tips or tricks?

I have thick hair so I'm wondering if it's more than what some people have. I've always wanted thinner hair but now I'm regretting that wish. I want my hair back! I'm thinking of getting some biotin shampoo. I wear my hair up in pigtails all day so I know that shedding seems worse when I'm in the shower since it doesn't have a chance to shed like people with their hair down

I've been making homemade popcorn, I'm a little over 3 months out. I put butter and salt on it, I can eat a little so I'm guessing it isn't too bad for me as its a source of fiber lol

It has been almost a month and I see some others losing weight faster and even slower than me, but we are all different! High Weight: 337 Pre-op diet start weight: 320 Surgery day: 312 Today: 295 To even lose this amount of weight is amazing to me! I hope everyone is experiencing amazing weight loss as well!

Anyone else see a gain of a few pounds the week or even a few days before period? I know I haven't been eating different and the scale says I'm up 3 lbs? I guess this is what happens when you go from not having periods forever to actually getting them

I tried turkey pepperoni too early on and paid for it. It's wise to eat blander foods for a while. I also put my usual amount of pepper in stew and noticed that my tastes are different. I couldn't handle as much, it was spicy in my mouth and irritated my stomach.

I never get growling or feel hunger pains like before. I just feel like a pang of hunger/thirst. It's nothing that lasts long, it just makes me aware that I need to eat or drink something. It's the weirdest sensation. Not really hungry, but knowing I need food.

When I was on purees food I was able to mince some turkey/chicken and mix it with my mashed potatoes and gravy. My mom makes a wetter stuffing so if you do that it would be easy to eat. I plan on taking a bite of each food starting with turkey. If I can't eat after turkey, then I can always put my plate in the fridge and save it! I feel like I'm becoming the queen of leftovers

I buy when old navy has sales and you can sign up with an email address and get a 25 or 20% coupon. I just bought some tank tops and sweats since that's what I'm going to live in for the next year or so lol

I want to get like a learning to cook cookbook lol...learn how to pan sear chicken and meats for my family (I don't eat red meat or pork) and make things like I see chefs make on tv. It would be amazing to be handed a basket of ingredients and know what to make from it

Anyone else have the urge to learn how to cook more? Now that I can only eat so little, I really want the best tasting food. I just made chicken breasts, potatoes, and carrots in the crockpot and made a gravy and side of stuffing. I wish I knew how to make it all taste phenomenal, but I don't. It tastes good, but if I could cook the food as yummy as I see on Food Network it would be awesome. Maybe some cooking classes are in my future.

Laser hair removal hurts! I did it years ago and my face was red and bumpy for a few days. The silk'n doesn't hurt even on highest setting. Only spot that gets a tad sensitive is upper lip. I've used it on my face, legs, arms, and armpits without jumping like I did with laser hair removal. It was worth every penny!

I have a silk'n ipl to use at home. It sure kills the hair! I love it! I still have patches, but it's better than before.

I have PCOS/insulin resistance and didn't have a regular period for years! It took about 30 lbs lost before having one last month and now I'm about a week out if I have regulated at all. I am keeping track on an app to see any trends. I want to have kids so bad and that's one of the reasons I really wanted and had the sleeve done. I'm hoping when I make it to goal I get pregnant right away. I tried for years and then gave up, and specialists tell you to lose weight first so here I am!

Perfect thanks! I thought "NO WAY can I be going up!" Kinda scared me for a second. I stalled last week so I'm assuming it's hormones and Water weight. Grrrr

I still love seasonings, just not as much. I forgot my acid reducer for a few days which caused the reflux! Oops! Lesson learned. Tonight I had a few bites of each thing, a slice of a tiny potato, a carrot, chicken, and stuffing. I made a gravy with the liquid in the crockpot and it wasn't half bad lol...not as good as my moms gravy though. I just savor each tiny bite and made a "casserole" out of the leftovers for tomorrow.

Anyone else notice that foods seem spicier after surgery? I normally ate a ton of pepper on food prior to surgery, and now it's too hot. I made turkey burger stew one night and the garlic, pepper, and seasonings gave me reflux, or it could have been the tomatoes in the Soup. Who knows. It's just weird that something I ate pre-op burns my mouth now.

I would get nausea every morning before I started taking Zyrtec. I have allergies and the mucus draining into my tummy was really bothering it. As soon as I ate one thing, or drank something, I puked up mucus. Eww it was gross!

I was told it could have been a side effect from jaw surgery when I had it done a few years ago, and I didn't notice any extra shedding than normal. I haven't hit 3 months yet, so time will tell

I just bought the next size down from old navy. They have some sales going on all the time, got a few pairs of sweat pants that should last through another 30 lbs or so, then I will eBay these and buy the next size or two down. I was wearing a 4X or size 30 or so to begin and now those had to go. I'm wearing a 2x in the sweatpants.

I know not the healthiest, but a few bites curbed my craving lol

I have had wonton pizza and a piece of totinos pizza...on 8th of a tiny totinos is more than filling!