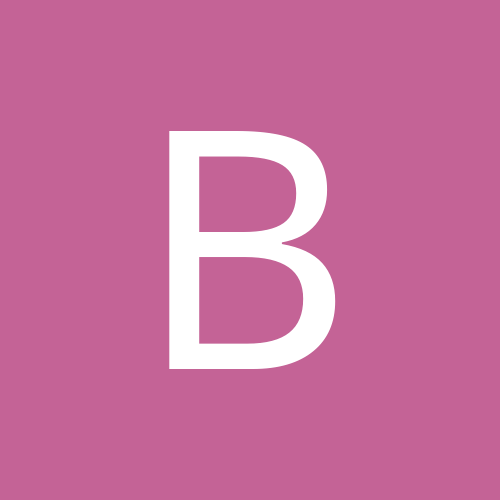 Content Count

101

Joined

Last visited
The so much for the information guys !!!!

_Shane_

reacted to a post in a topic:

4 years post op and can't lose a pound

Yeah I have major excess skin between my thighs and arms this is where most of my weight was. I am planning on doing surgery soon to remove it

Do you think eating oatmeal is a good idea? Or is that too much carb? I mean it's good carbs right

Can anyone recommend to me some good plastic surgeons? With decent prices? I'm looking to get a thigh lift soon I have so much extra skin it makes it harder to exercise.

Yeah that's what I'm thinking. I think my body is "content" with where it's at but I'm just not yet..

Yeah my mother grandmother and some female cousins have hypothyroidism. What I eat in a day oat meal (brown sugar one) coffee medium 2 cream, tuna with melba toast, hummas with Melba toast (the melba toast comes in a pack of 9 toasts so I have 1 pack which is 90 calories. But I eat it with both of these as a snack through out the day. Sometimes I'll have scrambled eggs on their own and for dinner my parents make curries but I eat the meat with sauce not the rice and I avoid the potatoes

GreenTealael

reacted to a post in a topic:

4 years post op and can't lose a pound

Yeah No gain and no loss I mean I fluctuate 2-3 pounds around my period time but that's about it. I drink a lot of water too

Thanks for the feed back everyone. I'll try the liquid diet and see how it goes

No carbs if I do have any carbs it would be oat meal in the morning occasionally. I might go check my thyroid I may have hypothyroidism maybe that explains the poor metabolism ...

Frustr8

reacted to a post in a topic:

4 years post op and can't lose a pound

1200 my fitness pal but I don't intake that much and counting calories I burn from the cardio exercise I just don't understand

Yeah I log my food and I have a calorie tracker app and I don't even go over the calorie intake, I'm under. Have you ever had a plateau and if so what did you guys do to get past it?

I had rny gastric bypass I am 26 years old now my highest weight was 260 I am now 189 my height is 5'7 I cut out carbs and saw zero results which frustrated me. My exercise is running and elliptical, no medications only vitamins one of the vitamins I take are the prenatal ones for iron. No major life changes

Guys I serious need help. I'm post op 4 years and I've tried dieting, exercising running and I can't lose a pound. I never reached my goal weight of 160 stopped losing weight at 189 and it's so frustrating any suggestions???

Almost a year out and I'm starting to feel a bit down and frustrated because I'm trying so hard to lose the weight but the scale is either going up 3 pounds or not moving at all. Any suggestions?

Sorry for the late response Ivanova, I would consider over 5 months a long wait. Honestly if you call everyday and ask for cancellations you will get the surgery much faster. I called and finished my process quick.