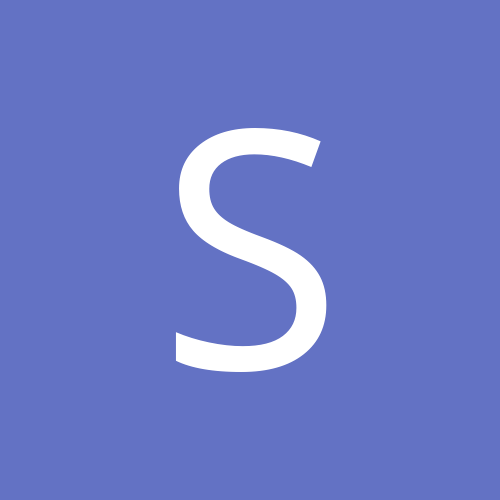 Sleeveless in seattle
Gastric Sleeve Patients
Content Count

576

Joined

Last visited
Everything posted by Sleeveless in seattle
At that stage I ate puréed soups, yogurt, cottage cheese, sf jello and pudding. My surgeon does not push a lot of protein right away, just try and eat. And heal. I would also drink chicken broth, Unjury has a protein one that I liked.

Kate, you do have to have a prescription. My insurance just wouldn't pay for it. Recently I found out they are now paying so it is a $10/month copayment. Since my original post, costco had gone up to almost $40 per month and that was with my new, lower dose so this was a huge blessing!

Well they look great in a nice bra but my hubby knows the shocking truth! I actually look pretty flat chested in a tee shirt without a bra on. It's sad but I wouldn't trade them for anything. I love my 150+ lb weight loss more than a full chest

They're still here, just deflated haha! I went from a 46DD to a 38DD.....not necessarily because they are still large but they need that much room for all the extra skin. Sorry if its TMI.

As soon as I realized I could do it again, my legs have been crossed 90% of the time I'm sitting. I love it!

I felt the same way!! I thought because I was bigger than most (347) that I would lose faster but I only lost 12 lbs my first month. Talk about disappointed and feeling like I wasted $20,000 on this surgery. I am now 15 months out and have lost 153 lbs. my weight starts with a 1 and I can say it has been worth it all! I've had big loss weeks and no loss weeks but it has all worked out and I'm still losing (very slowly now!) about 2-3 lbs a month but considering where I started I'm thrilled with that!! I went from being "super morbidly obese" to one pound away from "overweight".

I'm 15 months out and it totally depends on what I'm eating. I can eat a 2 oz turkey burger with 1/2 slice cheese on top (no bun, no side dish) but I could eat a ton of crackers or chips. I still get satisfied with a 5.3 oz Greek yogurt which is good. I still weigh and measure most everything because I can eat a bit more but I don't lose weight if I do. When I was at your stage I never thought I could be able to finish a yogurt ever again haha.

I don't answer that question because I find it incredibly rude. But I do keep track for myself and share with a few close people for motivation and support. I don't even know what my all time high was because I quit weighing but when I became determined to lose weight I did start weighing every week and I go by my first day of that, which was 347. I use that as my starting weight because that's when I started tracking. For myself, I also keep track of what I've lost since deciding on the surgery, (5 months before surgery), starting the pre-op process (2-1/2 months) and from surgery day. With each step I was able to lose weight faster because I had the motivation of the surgery. I am 15 months out and 153 lbs down from my starting weight (119 since surgery woo hoo). Wish I lost sizes like you!!! I was a 30/32W and now 18/20. I lost 60 lbs before I lost one pant size.

Dry food I generally weigh, wet food I'll usually use a measuring cup. Meat is before cooking, rest is after. I don't just measure to avoid discomfort either, I measure because there are some things that I can really overeat if I don't measure or weigh. For instance, I don't have to be a fanatic about weighing my meat just because I am so used to eyeballing pretty well and I will not overeat meat, it just sits so heavy. However, I can eat several ounces of nuts or cheese so I weigh them out into 1 oz portions to watch my calories.

At one month I was only at about 600-800 and some days that was hard to get. As you heal you will be able to eat a healthier amount. By 3-4 months I could get the 1100-1300 my nutritionist wanted on most days. Focus on getting lots of water and protein for now. Eat often to keep up your energy. Good luck!

Artificial sweeteners in your protein drinks? I went back and forth between extreme constipation and the opposite for a while but it all evened out after a few months when I had a good food routine down.

I use the sugar free flavored water packets for variety. I drink 4-5 cups of coffee a day (with skim milk and Splenda). Occasionally I will drink a small glass of skim milk if I'm really craving it. Protein drinks, protein iced coffee, etc. iced tea sweetened with Splenda. They just don't want you to drink your calories, basically. Juice is lots of calories for very little, if any, nutritional benefit. Milk is usually for the same reason. Soda, don't even go there. Just be mindful of the calories you drink. I used to drink a tall glass of milk with a cookie or two and even my skim milk had just as many calories as 2 chocolate Chip cookies did. Just giving an example...now I want a cookie. Shucks!

If your numbers are correct and you only eat 1000 calories a day and burn 600 of that by exercise then there's not much left for your body to live and function well at this point. You can't expect your organs and hormones to serve you well if you're not nourishing them. But I do agree with others that watching what you eat (I try and measure and track everything still or I mentally fib to myself about what I've really consumed) and working out are a normal part of maintaining weight even for "normal" people.

I've found shopping at my local thrift store is cheaper than paying shipping even if the clothes are free. Especially if you find out their sale days. Just an idea.

I felt better if I sipped water everytime I woke up at night.

My doctor asked me at what weight I've been happy which was a 6 month period at age 18 where I was 180 and a toned size 11/12. I'm 25 lbs away from my goal and guess what??? That 180 lbs now is gonna look way different than it did back then. I will be lucky to be a size 16 at that weight now. Guess my body changed more than I ought from age and having kids. I always pictured my body the way it was but I'll have a new realization if I make it there.

Time has been the only thing to help so far for me. I lost 60 lb before I dropped a size on the bottom, but. Had dropped 3 on top already. I'm 11 months out now and have lost almost 140 lbs total and I've gone from a 28 4x to a 12/14 L/XL top and still a 20 on bottom. My top shrunk constantly but my bottom didn't really start moving until the last 40-50 lbs. frustrating but I'm learning to play up the difference. Certain clothing looks better than others and I've just had to figure out how to camouflage the undesirable.

I just kept telling myself I can do this today, just focusing on one day at a time. It wasn't as hard as I thought it would be. I figured if I couldn't do it fort so weeks then I certainly couldn't handle the post op diet!! It was easier than any other diet I've ever done because I felt like there was such hope at the end of those two weeks.

I usually do fresh veggies with a Greek yogurt ranch dip. Just plain non fact Greek yogurt plus hidden valley ranch powder.

Ow, I have never gotten sick since my sleeve. At 4 months out like you are, I was able to eat 1-2 oz meat and a few bites of veggies. I ate every 3 hours. Maybe you are taking too big of bites, not chewing well or eating too fast? Otherwise I would think maybe a stricture in the sleeve because that is not enough food for someone your size and I'm not sure why you would be getting sick. Don't settle for feeling like garbage just to get thin. Figure out what's going wrong so it can be fixed and you can feel semi-normal. I feel for you!!

Hey, my surgery was the day after yours!! I started at 341 (313 day of surgery) and am 212 today so i can't complain! I have experienced much less weight loss the past month or two but I have also noticed I've let a few bad habits slip back in. I've slacked a bit on counting my calories, gone to several holiday gatherings full of junk food and I'm not as good about waiting for long enough to drink after I eat although I'm not drinking nearly the amount of water I should. If I pick the good habits back up I have no doubt the weight loss will start again although still slowly after such a rapid loss. I wonder if it is about this time post surgery that people start feeling invincible and like they'll lose weight no matter what.

I have hashimotos also but I started at a BMI of 55 (gasp) as of last October when I went to the sleeve seminar. As of 2 weeks ago my BMI is 35. I lost 34 lbs. on my own waiting for surgery and have lost over 90 lbs since then (March 2014) for a total of 127 lbs lost in a year. It isn't always easy and I can't say I would have ever considered this surgery with a BMI as low as yours but to each his own. My doctor (not my sleeve surgeon, my family dr) did say if probably would need less calories than typical because of my thyroid.

It sounds like you are getting too much if it is that low. My dr who treats my thyroid (not my surgeon) said I may need lower doses as I lose weight because I just have less body for it to run through.

I'm less than 5 months out but felt very normal by 3 months.

That was normal forms on puréed foods. I didn't feel satisfied until I was on regular foods around 5 weeks.