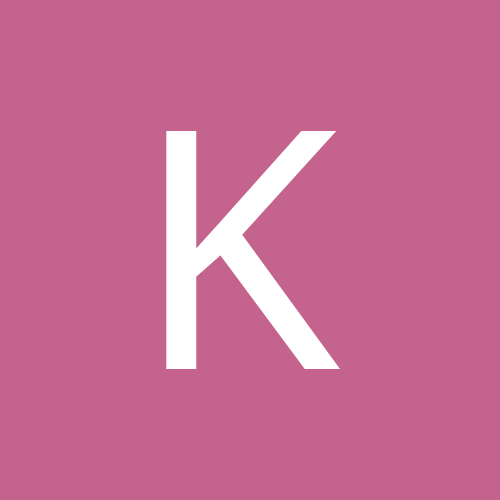 Content Count

930

Joined

Last visited
About KarenB
Rank

Bariatric Evangelist


Birthday

June 17
About Me
Biography

married, busy working mom

Interests

reading, pets, getting into working out

City
State
Brandy, I was approved for revision to RNY--my BMI was over 35 w/co-morbidities. A lot depends on your surgeon's office & how they present it to the insurance company. good luck,

Hi Sandy, So glad you're doing well. Let me know how it's going. big hugs,

Hi Sharon, I had a condition called Nutcracker Esophagus that makes keeping a fill virtually impossible. Bascially, too much motility in the esophagus. Nobody's quite sure why that makes the fills become too tight, but they always did. Even when I was unfilled but still had the band in, I couldn't eat healthy foods, I was always PB'ing. (Ice cream, on the other hand, went down just fine!) take care,

Hi everyone, just want to say hi & give you a short update. As you can see below, I've hit the century mark. I can hardly believe it. I'm enjoying life in ways I hadn't in years, and I'm so happy with my decision to revise to RNY. However, I've learned that RNY is not a magic cure...it's hard work! I don't suffer from dumping syndrome, so I can eat sweets all day long and sabatoge all my hard work should I so choose. For today, I choose not to, and I pray I never do! Life goes on, my hubby is still sick, and I have to find a new job; this one is ending 5/31. I feel much more confident on interviews, that's for sure, but I'm still frightened. I weighed 132 on my wedding day 22 years ago and hadn't seen it since. So you can imagine how happy I am. I had NOTHING in my closet below size 12, and I kept taking those in. Now that I'm only 6 lbs from goal, I've started buying clothes--in size 6 & 8. OMG! Please don't think it's all been roses; I had a stricture early on that had to be stretched by endoscopy, and last month I had food stuck in my pouch caused by not chewing well. Entirely my fault, but not fun! Caused protracted, painful vomiting. But after the doc confirmed by CT scan that that's all it was and not an obstruction, a few days of liquids cured it. So, that's how I am, and I hope my old friends are all well. take care,

I contacted two surgeons in NY and they were both willing to remove my band and/or revise me to RNY, which I chose. My dr. is Dr. Shawn Garber,and he answers all emails within 24 hours. Perhaps he can direct you to a doc nearer to your home. his email is garber@nybariatric.com good luck,

Hi White06...I most definately think either you have a problem with the band, or you are overfilled. A healthy, properly filled band is a tool that enables us to eat hard Protein, not liquid meals. Trust me, I've been there. Please get an unfill ASAP before you damage your esophagus or band, if it isn't already. What does your doctor say about all this? I'm not trying to be judgemental; I went through hell with my band before finally having it revised to RNY, and I hate to see you suffer like this. Take care,

YOU ARE ABSOLUTELY CORRECT. No reputable WLS surgeon will perform a "mini-bypass." Nursingal, to answer your question; the feeling of fullness is similar for me. Yes, I take Protein supplements most days to make sure I get in all my protein. The main difference, of course, is that your stomach is cut, stapled to make a smaller pouch, as opposed to being banded to make the smaller pouch, and your intestines are re-routed. So, it's a much more invasive procedure. However, for me, it's the right choice. If you're doing well with the band, that's great. There are many happy bandsters out there-- hope this helps!

Hi all; I should have responded here, but please look @ my post on the "Band Removal/Mini bypass" thread. I just want to add that the VSG is new and not usually covered by insurance, but RNY is. Hope my post helps someone, and I completely agree with the advice: "If your doctor won't remove your band, find one that will!"

Hi all, I just wrote a long post and lost the whole thing. So, I'll just say that I was revised to RNY on 6/18/07. Pre-banding, 232, lowest banded weight, 158, pre-revision, 210, presently 160. I'm a slow RNY loser, but have never been happier. My band doctor and my RNY doctor told me the same thing; if you cannot tolerate solids with a lapband, there is something very wrong. Keeping a too-tight fill will lead to slippage and much worse. Even after I was unfilled, I couldn't tolerate tuna, or white-meat chicken. Now I eat everything protein-wise, veggies, many fruits, etc. The band worked great for me for a while, and due to other problems, I could no longer tolerate it. The whole story is here on this board, just search my old posts if you're interested. FYI, the mini-bypass isn't really used anymore; it was found to be an ineffective procedure. And oh yeah, my RNY surgeon returns emails within 24 hours, usually sooner, and urgent calls are returned immediately. But then I couldn't complain about Dr. Ortiz in that respect either, because he gives out his cell phone #! Best wishes to all from a very happy revised RNY'er, Karen

Hello Darlin', Glad to hear you're o.k., I haven't been on-line for several days, and see what I miss! I know you were waiting for this; you'll do great--you deserve it! xoxo, Karen

Thank you. It feels good to feel good. All of the sudden, the compliments are coming, and I must admit, it's good to hear them again. I just hope and pray that this is IT. One day at a time, right? take care, Karen

Fabfatgirl, I'll have to look that one up..never heard of it. It's amazing all these esophagus things that can come up for us & we'll really never know if they would have become noticeable if we weren't banded. Let me know what happens! Best, Karen

Great news, Ethansgrandma! Sounds like a big improvement on the band, too.

Thank you Gina. Chickie, you look amazing. You know, it's funny--when I started this journey, I would only consider the band, and until my esoph. problem, was totally opposed to any other kind of WLS. I have no regrets at all, feel it was all meant to be; and this entire experience has certainly taught me some valuable lessons--most importantly, "never say never," and "judge not least you be judged..." talk to ya soon,

Jane, that's quite a story! I've heard of US band doctors/staff who couldn't find the port to do a fill or unfill. You were so lucky. Take care of yourself.