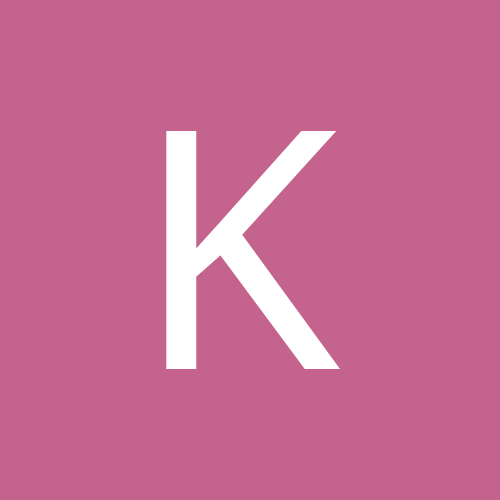 Content Count

930

Joined

Last visited
Everything posted by KarenB
Hi everyone, I had a fill last Monday & thought I was fine. I went from 1.2cc's to 1.7c's, she added .5 cc's. I did 2 days liquids only, then got to the tuna stage, even had a hard boiled egg around 10:00 a.m. on Friday & was looking forward to a lovely dinner of cornish hen. Then around 3pm on Fri I had some lentil Soup. I've always sort of just drunk it, not chewed it, cause it slid right down. Well, this time it got stuck, I PB'd & haven't been able to get down much since, besides Water (which gurgles a LOT) a few Protein drinks (maybe it's hard cause they're cold) and chicken broth. That goes down the best, with no gurgling. I'm reluctant to call my nurse pract. tomorrow (the only day she's on long Island) cause then she'll want to take some out & I was really forward to getting real restriction. But i'm also scared I'm damaging myself. Can this cause slippage? I'm not PB'inb, but sometimes if I drink too much of the Protein Drink at one time, some comes right back up, like a burp. Should I try sticking it out one more week? I know my period is coming on, so that might be contributing. I've been knocking my brains out trying to figure exactly when I'm due, but I never really keep track. I know if I were really in agony, i could see nurse p. in NYC or Westchester if need by later on in the week. I also know I have till 8:00 tomorrow night to see her when she's nearby. Now I'm rambling...I'm pretty upset. All advice, suggestions welcome. Thanks. Karen __________________

I am using Dory Ferara at the Long Island Bariatric Center. She's a Nurse Practitioner and was a coordinator for Lap Band trials. She works with several NY area MD's as well as Dr. Gabriel & other Mexican Docs. She has offices on LI, Westchester & NYC & sees people from all over the northeast. She charges either a flat fee for a year's care (about $1,250) that includes as many fills as you need) She performs fills either under floroscopy ($100 for radiology center's fee) or without. After having my first fill in TJ under floroscopy she had to unfill me a little then add some. She did it w/o the flor. & was totally fine. She also sees patients on a per diem basis, first time she charges a little more (maybe $350) & meets you at the radiology center for floroscopy. Then you can choose with or without for the next fills (I THINK $250 - $257) per, but don't quote me, cause I'm using the flat fee method) Anyway, her # is 516-579-0094. The sec'y there can give you her NYC or Westchester #'s. Sorry this is so long, but I really like her a lot. Hope this helps someone.

Brandy, I was approved for revision to RNY--my BMI was over 35 w/co-morbidities. A lot depends on your surgeon's office & how they present it to the insurance company. good luck,

Hi Sandy, So glad you're doing well. Let me know how it's going. big hugs,

Hi Sharon, I had a condition called Nutcracker Esophagus that makes keeping a fill virtually impossible. Bascially, too much motility in the esophagus. Nobody's quite sure why that makes the fills become too tight, but they always did. Even when I was unfilled but still had the band in, I couldn't eat healthy foods, I was always PB'ing. (Ice cream, on the other hand, went down just fine!) take care,

Hi everyone, just want to say hi & give you a short update. As you can see below, I've hit the century mark. I can hardly believe it. I'm enjoying life in ways I hadn't in years, and I'm so happy with my decision to revise to RNY. However, I've learned that RNY is not a magic cure...it's hard work! I don't suffer from dumping syndrome, so I can eat sweets all day long and sabatoge all my hard work should I so choose. For today, I choose not to, and I pray I never do! Life goes on, my hubby is still sick, and I have to find a new job; this one is ending 5/31. I feel much more confident on interviews, that's for sure, but I'm still frightened. I weighed 132 on my wedding day 22 years ago and hadn't seen it since. So you can imagine how happy I am. I had NOTHING in my closet below size 12, and I kept taking those in. Now that I'm only 6 lbs from goal, I've started buying clothes--in size 6 & 8. OMG! Please don't think it's all been roses; I had a stricture early on that had to be stretched by endoscopy, and last month I had food stuck in my pouch caused by not chewing well. Entirely my fault, but not fun! Caused protracted, painful vomiting. But after the doc confirmed by CT scan that that's all it was and not an obstruction, a few days of liquids cured it. So, that's how I am, and I hope my old friends are all well. take care,

I contacted two surgeons in NY and they were both willing to remove my band and/or revise me to RNY, which I chose. My dr. is Dr. Shawn Garber,and he answers all emails within 24 hours. Perhaps he can direct you to a doc nearer to your home. his email is garber@nybariatric.com good luck,

Hi White06...I most definately think either you have a problem with the band, or you are overfilled. A healthy, properly filled band is a tool that enables us to eat hard Protein, not liquid meals. Trust me, I've been there. Please get an unfill ASAP before you damage your esophagus or band, if it isn't already. What does your doctor say about all this? I'm not trying to be judgemental; I went through hell with my band before finally having it revised to RNY, and I hate to see you suffer like this. Take care,

YOU ARE ABSOLUTELY CORRECT. No reputable WLS surgeon will perform a "mini-bypass." Nursingal, to answer your question; the feeling of fullness is similar for me. Yes, I take Protein supplements most days to make sure I get in all my protein. The main difference, of course, is that your stomach is cut, stapled to make a smaller pouch, as opposed to being banded to make the smaller pouch, and your intestines are re-routed. So, it's a much more invasive procedure. However, for me, it's the right choice. If you're doing well with the band, that's great. There are many happy bandsters out there-- hope this helps!

Hi all; I should have responded here, but please look @ my post on the "Band Removal/Mini bypass" thread. I just want to add that the VSG is new and not usually covered by insurance, but RNY is. Hope my post helps someone, and I completely agree with the advice: "If your doctor won't remove your band, find one that will!"

Hi all, I just wrote a long post and lost the whole thing. So, I'll just say that I was revised to RNY on 6/18/07. Pre-banding, 232, lowest banded weight, 158, pre-revision, 210, presently 160. I'm a slow RNY loser, but have never been happier. My band doctor and my RNY doctor told me the same thing; if you cannot tolerate solids with a lapband, there is something very wrong. Keeping a too-tight fill will lead to slippage and much worse. Even after I was unfilled, I couldn't tolerate tuna, or white-meat chicken. Now I eat everything protein-wise, veggies, many fruits, etc. The band worked great for me for a while, and due to other problems, I could no longer tolerate it. The whole story is here on this board, just search my old posts if you're interested. FYI, the mini-bypass isn't really used anymore; it was found to be an ineffective procedure. And oh yeah, my RNY surgeon returns emails within 24 hours, usually sooner, and urgent calls are returned immediately. But then I couldn't complain about Dr. Ortiz in that respect either, because he gives out his cell phone #! Best wishes to all from a very happy revised RNY'er, Karen

Hello Darlin', Glad to hear you're o.k., I haven't been on-line for several days, and see what I miss! I know you were waiting for this; you'll do great--you deserve it! xoxo, Karen

Hello everyone. Haven't been around for a while--real busy w/work, etc. But I'll try to stay more connected. The revision went fine, did I tell you that they were able to use the same holes that were used for my band? The recovery was longer than after banding, 2 weeks home; 3 would have been better. I'm doing well. So far I've lost 35 lbs, which my doctors insists is good, but I feel like a slow loser. I know it's because I "only" weighed 210 lbs. at time of revision. Still, I'm pleased with my ability to eat, believe it or not, more normally than I did w/the band & I think if I stick to my food plan, which is basically the same as when banded, I can get to goal within a year. If you go back & read my posts, you'll see that I had an unusual condition that necessitated being unfilled, and even then I had problems w/a lot of foods (tuna, chicken, hamburger & others). So, now I'm on a full foods diet. I can eat chicken, chile, hamburger, sushi (no rice, I have it rolled w/cucumber), cooked veggies & most fruits. I haven't tried steak yet, but I will next time I'm around it. I need to get 60 grams of Protein a day & 2 liters of Water. I supplement my food a whey Protein Drink most days. Also must take bariatric multi-Vitamin & extra Calcium every day. A huge treat for me was a grilled tomato topped w/melted cheese on a piece of whole wheat toast. I would have PB's on that w/my band. I had one minor complication, a stricture, which is is caused by scar tissure & causes a narrowing where the stomach & intestine meet--2 painless endoscopies later (they use the scope & inflate a small balloon at time of endoscopy) , 3 weeks apart & I was fine. I'm not one of those people who gets full after a bite or two of food, but my portions are small. I feel satisfied after 1 scrambled egg w/melted cheese on top. The denser the protein, the faster I get full. One very interesting thing: things that I didn't find sweet enough before, i.e. sugar free Jello pudding, now is just fine. That's really the only sweet "treat" I have, I don't crave sweets at all. Not ice cream, not Cookies, not cake. gone. It has something to do w/the bypass procedure; not sure it lasts forever, but for now it's very good. I'll take it while it lasts! (that's not to say it doesn't look when I see a candy bar or ice cream, but it's a passing thought, not a craving at all.) I love my surgeon. He does bands too. All his patients love him, he answers emails within 24 hours & if one has an urgent problem, the office connects you to him or his partner AT THE TIME OF YOUR PHONE CALL. Amazing, huh? I go to a support group @ the hospital he & his partner operate ,and the group is split between bandsters & RNY'ers. And guess what? We all get along. So, that's my progress so far. Take care, my friends. Karen

Thank you. It feels good to feel good. All of the sudden, the compliments are coming, and I must admit, it's good to hear them again. I just hope and pray that this is IT. One day at a time, right? take care, Karen

Fabfatgirl, I'll have to look that one up..never heard of it. It's amazing all these esophagus things that can come up for us & we'll really never know if they would have become noticeable if we weren't banded. Let me know what happens! Best, Karen

Great news, Ethansgrandma! Sounds like a big improvement on the band, too.

Thank you Gina. Chickie, you look amazing. You know, it's funny--when I started this journey, I would only consider the band, and until my esoph. problem, was totally opposed to any other kind of WLS. I have no regrets at all, feel it was all meant to be; and this entire experience has certainly taught me some valuable lessons--most importantly, "never say never," and "judge not least you be judged..." talk to ya soon,

Jane, that's quite a story! I've heard of US band doctors/staff who couldn't find the port to do a fill or unfill. You were so lucky. Take care of yourself.

RNY is a gastric bypass. Yes, it is totally different; the stomach is actually cut, a small part is stapled & sewn to create a new, much smaller stomach (pouch) and some of the intestine is re-routed (bypassed, hence the name) and attached to the new stomach. It is not easilly reversible. If you google RNY, Gastric Bypass or Roux N Y, you will be able to read a more detailed description. Lizrbit, if you go back & read my posts on "Lap-band complications" and "life after band removal" you 'll see the whole story. Briefly, I have a rare esophageal condition that was NOT caused by the band, but did not allow me to keep a fill. Alexandra, you hit the nail on the head; my surgeon is an absolute dream. He and his partner are so responsive--they're always just a phone call or email away. It's a huge sense of security for their patients. The partner is now taking care of my daughter (she's banded too) and she just loves him. It helpes that he's young and cute in addition to being a gifted surgeon. I'll check in next week after Rosh Hashanah (Jewish New Year) is over. Take care,

Dear Lady J I had a revision from band to RNY, and my new doctor never expressed a need to speak with or consult with my original surgeon. You can certainly contact another surgeon. Sometimes US surgeons don't want to "touch" peopled banded out of the US, but my surgeon said that he would never turn away anyone who needs care. I too would like to know the name of your surgeon and where you live. take care, Karen

I am Jewish and we had a fast-day in early August. It was from sunndown until sundown, 25 hours. I didin't think my RNY doc would let me fast, but he said "try it--if you feel sick, stop." Right before the fast, I dran a lot of water. Surprisingly, I felt fine...when it ended, I had a a lot of water again, and a lite meal and went to bed. Hope this helps.

Hi guys, I'm doing fine, thanks. My daughter was out of the country all last year, and I finally have insurance that covered my revision and her lapband aftercare. (She was being seen before leaving the country, but not since returning in June.)So she had an upper GI series & is having an endoscopy on Wed. just to check the positioning of her band & to make sure all is o.k. I'm telling you all this because I mentioned to her doc that I've been reading here about a lot people suffering from reflux. He reiterated what Dr. Ortiz told me when I was first banded: IF YOU HAVE REFLUX AFTER BEING BANDED, SOMETHING IS WRONG. YOUR FILL COULD BE TOO TIGHT, YOU COULD HAVE A HIATIAL HERNIA, OR A SLIP, AND YOU ARE DEFINATELY RISKING THE HEALTH OF YOUR ESOPHAGUS. To anyone suffering w/GERD/Reflux, please, please have it checked out, and if your doctor shrugs it off, see another doctor! hugs to all, Karen

Mike, thank you so much for posting. I read so many people's posts about chronic reflux and they don't realize that it's NOT supposed to happen. It is a sign that something's wrong, not a "side effect." It's great that you spoke up and caught it in time. Best of luck to you.

This guy is nuts! You are in danger of dehydration... Is there a medical board you can report him to?

I'm sorry you're having such problems; it sounds like your band doctor is being reckless with your health. A banded person is meant to eat solid food. If he knows that you are unable to eat solids and are experiencing such severe reflux and has not ordered tests, he is risking your health. If you look in any books or literature about WLS, they all say that a properly filled bandster will not have reflux. If you look at posts on the "Life after band removal" section, you'll see that many people w/slipped bands/erosion often were diagnosed after experiencing reflux. I don't mean to scare you, but I've seen too many people go through these problems. Have you had a barium swallow and an endoscopy done by someone who is familiar with lapbands? Is there another band doctor you can consult with? I hope you get resolution of this problem soon.