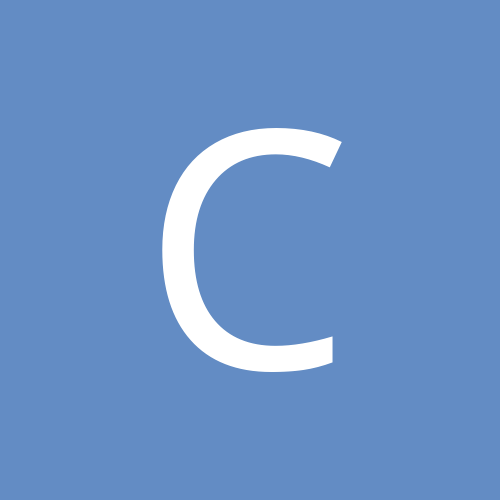 chefcoll
Gastric Sleeve Patients
Content Count

247

Joined

Last visited
About chefcoll
Rank

Guru in Training


Birthday

07/20/1960
About Me
Gender
Interests

EATING! Cooking and being with friends.

Occupation
City
State
Zip Code
OK weird question - I have had this GROSS metallic taste in my mouth for almost a month. It is driving me nuts and DR.s have no clue. I am going for blood work next week. This is making me eat stuff I really should NOT be eating! Has anyone else experienced this?

I am so sorry you are feeling this way. I think staying hydrated should be #1. I would not worry about protein until you are feeling better. I am not a dr but important to not get dehydrated. Get better fast!

I cannot even imagine what you are going thru. Please know the both of you will be in my prayers.

cabstewart

reacted to a post in a topic:

December 2013 Sleevers Come In!

I too have been so frustrated! Seems like the scale has not moved in a month! I only weigh in on Sundays. I go to the gym 3 x /week and do somewhat (usually 4 pple there) of a personal training class. In good weather, i walk on the other days. I stopped logging onto MFP due to the time it takes and quite frankly sick of thinking of food 24/7! However - am i the only one who wonders "am i normal"? I know everyone is different but oh boy - it would be so nice to know you are doing the right thing or the weight coming off is at a "normal" pace. I started this process Aug of 2013 and weighed 337. The morning of my surgery i was 292. At one of my post-op visits the nut said i was losing too fast and she was concerned. Damn her - she cursed me!! Been like a snail's pace every since!! Seriously wonder if I am done losing! Can anyone else elaborate if you feel the same way? Also - is anyone chewing gum yet? And one more thing - I am leaving in a few days to an all inclusive place in the DR. I have one suitcase of food! This is nuts! Protein drinks - bars - crackers etc! Has anyone ventured to any place like this yet? Part of me is excited and part of me is scared!! THANK YOU!

I have had a Cpap for many years. I have to say i rather enjoy it - lol. It really helps me to go to sleep!

Can you talk to your program/ nutritionist?

caligirl_1031

reacted to a post in a topic:

Do you ever go back to feeling like you did before the surgery?

Ya know what they say...if it was easy - everyone would do it!!! HANG IN THERE!

sandisleeve

reacted to a post in a topic:

December 2013 Sleevers Come In!

Roo101769

reacted to a post in a topic:

I feel like I'll never reach my goal

Roo - i think the mere fact that you posted this tells us and YOURSELF, you have the drive. Now get into the drivers seat and take charge! YOU CAN DO IT!

livvsmum

reacted to a post in a topic:

4 Months Post Op Pics

HOLY MOLY!!!! Congrats!!!!

I might also add that i add skim milk to the protein drinks and get extra protein that way! For each oz of milk = i G of protein! Win Win!

Thank you very much everyone!