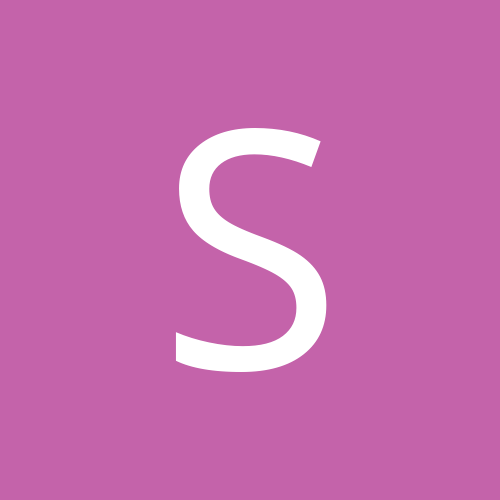 swimbikerun
Gastric Bypass Patients
Content Count

3,327

Joined

Last visited
Everything posted by swimbikerun
Mrazzi50 that is not the right attitude to take to people who've been hurt. At all. Your first post here? Says a lot. Please leave.

Different surgeries, but it is well worth it to get yourself in the best shape possible before surgery. Its been a few years, but CB and the beans were usually a lot less of a hit than anything else. There is at least one other kind I got at a bike store, but the taste wasn't as good. We have a huge running store, two of them, owned by the same local runner, been around for years. If you can find that, or even drive to one an hour or so away, it would be worth it. They would have a lot of tips specific to runners that you can kinda tailor. I swim now so that is another avenue for you. It would work the parts of the body more so that don't get worked now (legs). I tried triathlons and was hooked.

I did a 10K 3 weeks and a day out. Then again I was quite in shape. LOL. Did I get this right? You had surgery on 10/11/17 and are looking to do a half 5 months out from that surgery? One, you need to start training at least 3 months ahead, which if it is March, you are down to 2 months. You're still healing. Did the MD surgeon approve you doing this? The good thing is that it is in the cooler periods. Still sip sip sip. You're going to need decent nutrition. You can try seeing if any of the gels help. Carb Boom has always been a stand by for years. Most of these will hit you like no tomorrow. Where are you at in terms of training, having tried the gels, food, etc.?

Decaf'er here. No problems.

All I've heard is strengthening the ab and back muscles. Swimming is also good for this.

Ok I did 4.5 to 5 hours last week. I had a swim meet yesterday.

Depends. Reason why I say that is it depends on what your 100, 200, and 400 times are. You can not flip turn and have bad technique and turtle and it take 1 1/2 min to do a 50 SCY lap. You can do some fly and no matter what you do, that's a good work out. Swimming has a lot more variability than running does.

Problem with the Y's here is that they don't remove kids above 4/5 years old in the opposite sex locker rooms. Boys at 5 ft high were in the women's locker rooms.

Congrats! Swimming is a lot easier when you are smaller.

I am on B1/B12 shots every months. If I didn't, I would be low. B1 is NOT the vitamin you want to go low on. My liver giving me a fit, and the fat solubles are an issue now. I have gastroparesis, reflux and IBS. Together all of them give me a whammy. I actually was tested, did a liquid vitamin, and went lower on 2 vitamin/minerals. That's when something else happened and we figured it was the liver. I also have food problems that cut out a lot. Most people do not have my problems. The bigger deal is what are you eating and drinking? I have not touched sodas, caffeine, or McDonalds' or the like since my surgery. If you are eating lean meats, veggies/fruit, you are more than likely doing good. If you are back to pizza/McDonalds/crisps, that's another story.

I used to race. Did you find a local running club? They can help. You can look on the web for suggestions. All those can supplment what you have. Best of luck! You can do this.

As one who has been burned and suffering the problems of getting burned by their surgeon, there are questions you can ask about them to find something more about their personalities. Errors, how they solve them, etc are some of the biggest ones. Talk to people that had not so positive experiences, and what their rates are of dealing with all sorts of oddball problems.

I have gastroparesis and they use the bariatric surgeries for them. I have neuropathies, etc. because of when I get food in, what, etc. I still have the gastroparesis, developed reflux/GERD and IBS. It happens. You can still live, you just might be visiting the doctor more than you thought and eating differently but its survivable.

Yes. I used to drink it like sodas.

swimbikerun replied to WLSResources/ClothingExch's topic in Rants & Raves

Did you get it all straightened out? The problem is that the HIPAA people don't always do a 'by the law' job.

Would love this but a problem: I put on some weight, I've found out, but I can bicep curl 50 lbs at 5'1". I have traps like Michael Phelps. My shoulders, back and chest are about bigger than the stomach but the stomach is getting bigger. I've been using medicine balls to pick up when I do situps and a lot of fly work. A massive amount of fly and distance work actually. I got Christmas Day, today off. I could have gone today but I've been doing declutter around the house, and I don't mean dusting. I mean putting up ceiling fans, painting, moving dish sets all around, rocker recliners.

During lunch is slow? Wow.

Go to a gym and talk to a trainer. You need a YMCA type of gym, or a rec center that has a full compliment of items. I belong to one, have a 'temp' membership at another, and have no problem with swimming or the like year around.

Healthy options but I will take a bite or two of something nice.

The doctor should have been doing something long before now.

Get the drift? Gallbladder issues/stones are fairly common after weight loss. I can't believe they didn't take your complaints seriously

Doing a lot of things around the house, put in a new kitchen faucet for example, did a lot of cleaning, also things on the computer to get moving. Will do more tomorrow but am doing some computer work off/on because I'm quite sore. Lots of water/Powerade Zero. Bringing on the veggies now.

Mine was doing things around the house and outside to make up for anything I may have over ate. I was already preparing the days before so that I ate better. More veggies in the house. On Friday I was back to wraps and tons of veggies in there. Now I'm working on doing more things in the house, did a little more than a mile in the pool today (no one opened until today) and tomorrow will be swimming, weights, and the last bit of grouting on the bathroom wall before glazing.

Importance of veggies and lean meats, no fried/caffeine/soda and more exercise of some sort.