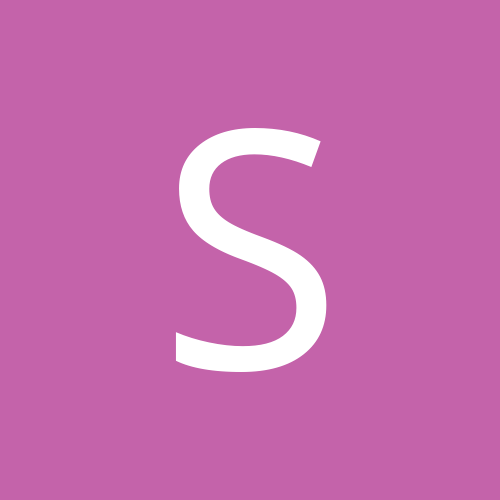 swimbikerun
Gastric Sleeve Patients
Content Count

3,323

Joined

Last visited
Everything posted by swimbikerun
Have gastroparesis. Played havoc with everything. Took a LONG time to get things settled. I got accused by the doc of being that way, as they ignored the gastroparesis diagnose I had for years. My family protested to the surgeon, didn't listen. I had other issues that occurred, but long and short, surgeon attitude was a bigger issue in my case. It depends on background and person.

Mrazzi50 that is not the right attitude to take to people who've been hurt. At all. Your first post here? Says a lot. Please leave.

I know my batters, so I don't taste test. I go by smell also - if I cant smell butter/vanilla/almond or whatever, its not good. LOL. I still do it but not like I used to. Too many other active persuits going on.

I had a problem with eating. I had gastroparesis which didn't resolve with the surgery, developed reflux, etc. I had a problem in gallbladder surgery so I was a bit out of for a couple days. After that, I didn't have the constant pain, so I got better.

Yes, I had the same problem.

Different surgeries, but it is well worth it to get yourself in the best shape possible before surgery. Its been a few years, but CB and the beans were usually a lot less of a hit than anything else. There is at least one other kind I got at a bike store, but the taste wasn't as good. We have a huge running store, two of them, owned by the same local runner, been around for years. If you can find that, or even drive to one an hour or so away, it would be worth it. They would have a lot of tips specific to runners that you can kinda tailor. I swim now so that is another avenue for you. It would work the parts of the body more so that don't get worked now (legs). I tried triathlons and was hooked.

I'm sorry I'm late. On a half they'll have water at stations. If you need something else, there's always a camelback. You can also use the belts. That is what I used in the past. Honestly, that level of food isn't going to cut it. You need carbs. That's just the way it is. Going for healthy carbs is going to be the ticket. That's why I suggested things like Carb Boom or the jelly beans. Have you gone to a running store, a real running store? They could help you out some on that. Btw, I did a marathon at 100 lbs overweight. I did a 8K a few weeks after abdominal surgery. Its possible.

I did a 10K 3 weeks and a day out. Then again I was quite in shape. LOL. Did I get this right? You had surgery on 10/11/17 and are looking to do a half 5 months out from that surgery? One, you need to start training at least 3 months ahead, which if it is March, you are down to 2 months. You're still healing. Did the MD surgeon approve you doing this? The good thing is that it is in the cooler periods. Still sip sip sip. You're going to need decent nutrition. You can try seeing if any of the gels help. Carb Boom has always been a stand by for years. Most of these will hit you like no tomorrow. Where are you at in terms of training, having tried the gels, food, etc.?

Decaf'er here. No problems.

If you gain, they won't do it. I know some will say you can't gain, some 10% weight loss, but no matter what, any weight gain on the period before, no one will do it. I'm sorry.

I'm so sorry you had to go through all that.

Congratulations!! Keep at it.

All I've heard is strengthening the ab and back muscles. Swimming is also good for this.

Ok I did 4.5 to 5 hours last week. I had a swim meet yesterday.

Congratulations, the best of luck, you will love it!

I had gastroparesis for years before the surgery. I suspect that is a function of that more so than anything.

I couldn't handle eating much of anything for a long time. When I could, that's when it appeared.

Mine is really bad, affecting my vocal cords. It is what it is and I'm farther out than you are.

Since I can't remember, and just wrote down the official swim list: ending 9/24 4.5 hours ending 10/1 4.5 hours ending 10/8 7.5 hours SCM meet in less than a month, afterwards is a back to back Sat/Sun SCY LCM meet. I only did an hour today as I was sick early.

The problem is, it depends. Reason why I say that is I remember reading an article indicating after 2 years the intestines do compensate. Now *specifically* what is meant for each vitamin/mineral, remains to be seen and we are all individual.

Mine has got me really bad. I can feel for you.