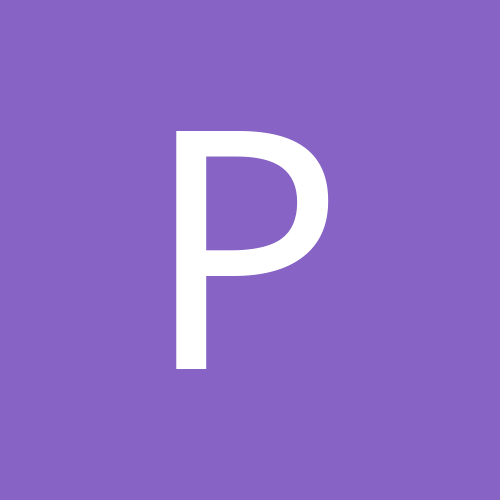 princess_n_thep
LAP-BAND Patients
Content Count

4,108

Joined

Last visited
Reputation Activity
princess_n_thep got a reaction from destynee1 in Why are YOU Fat?

Well, I wish I could come up with some reasons. But all that happens when I do it all comes back to me. I eat. And then I eat the wrong foods. And then I eat some more. I am more of a boredum eater. Not because I am hungry but because it is habit. A bad one. Not going to post much more as I already blame myself so much for what I have done to my body over the past years. I am seriously disgusted in my lack of self control.


princess_n_thep got a reaction from ginny echols in Suicidal thoughts with obesity?

Okay okay.
So many of you are concerned for me. Let me first start by saying that I am FINE! And I appreciate that you have been concerned. So many of you are wondering why I posted this then and what I expected to get from it. So here it is:
I guess I expected more people to have seriously thought about it.
My mother was about 360 lbs. I begged her to have WLS. I made the appointments, she wouldn't go, I made them again, I drove to her house to take her to a seminar, she finally went, she bitched and moaned about how happy she was and how scared she was of the surgery. I forced her to go to the pre op tests. It was quite the battle to get her to do all the pre op tests on time. I made an appt and she cancelled and rescheduled. She told me she is one of the happiest people ever even as a large woman. She said she was "jolly" and liked being that way and didn't want to change. She said she enjoyed food and didn't want to give it up. She cried, whined, moaned and complained. I stood my ground about she NEEDED this. But I was selfish, I was afraid that she would die soon if she did not force herself to lose the weight.
Finally, the surgery date was set. She didn't even allow me to take her to the hospital for the surgery. She was mad at me. And she was a very happy woman. Everyone loved being around her and she was the life of every party. I felt like a big jerk for pushing her into this and felt horrible for the entire 3 weeks of her recovery as she hurt and was in pain. I felt guilty. I doubted myself for pushing her into this.
2 weeks ago, and 180 lbs lighter from gastric bypass, out of the blue when I showed up at the house to drop off a piece of tupperware I borrowed, she hugged me so hard I couldn't breathe, when she stopped I felt the tears in my hair. She looked at me and with all seriousness said, "thank you for saving my life and letting me not put that gun in my mouth one more time and then having everything I have to talk myself out of it each and every time". A long talk followed.
I was floored. All I wanted to do was have her live longer, my reasons for pushing for the surgery were purely selfish. I had no idea she had a gun. I had no idea it was loaded. I had no idea that at least once a week for the past 5 years of being obese she would sit in her living room and put the gun in her mouth trying to get the nerve to pull the trigger. I had no idea that thoughts of death ran through her mind. I had no idea that she had planned details to how she would fall or what she would be wearing. I had no idea of the pain. Afterall... she was "jolly". I had no idea.
So it made me think.... how many of us had these thoughts? Now I wonder, how many of us had these thoughts and wouldn't even dream of admitting it online anonymously for fear that someone, anyone, would figure out who we are and our weakness. So I guess I was expecting to see more that shared the same emotions as my seemingly "jolly" family member had.
So I thought just maybe, there were others.... and just maybe by putting this post and poll there, they would know that others share their experiences and their pain. For just that one person to know that they are NOT alone. There ARE others. Even someone who just voted "yes, I have attempted it" anonymously and never posted but yet gained strength through others posting their feelings and experiences such as JohnQ or pam or chichi or anyone else that shared their stories. Then just maybe..... I could help one more.