Content Count

175

Joined

Last visited
About losingit2013
Rank

Expert Member


Birthday

11/30/1972
About Me
Gender
Occupation
City
State
Zip Code
I've been a chubby girl my whole life. I began this crazy roller coaster ride at the age of 10, I weighed about 65 lbs. I remember dieting with my big sis, who was trying to lose baby weight and working out to Joanie Greggins w/ other sis.. I shed like 5lbs and I loved the attention. It felt good receiving compliments.

I was hooked. I was a binge eater at 10 and I figured out how to quickly she'd weight. The perfect combination for yo-yo dieting.

Trust me, my mom busted me eating cake and cutting into the blocks of cheese on many occasions.

Dieting. Its what I've been doing my whole life. Every year, a new diet or two. Thousands spent on trainers and diets.

In 2010'ish, I went through the Kaiser weight loss program. I started at 211 and after six weeks, I lost a whole whopping 4 lbs. (It was crazy!). I was starving on Optifast shakes and still no pay-off. There I learned through blood work that my metabolism was all eff'd up. In the end I lost 30 lbs and have gained 20 back.

I'm tired of "dieting" and clearly my body is too.

I've always been an active person, usually happy until annoyed, and I want my exterior to better reflect whats going on in the inside.

The straw that really pushed me to stop researching and just do it, was the result of an interaction with my six year old. We had come home from swimming and I was pointing out that she was starting to get freckles, like me. She began to cry and said, "Mommy, I don't want to look like you." I asked her why and she said, "Because I don't want a big tummy like you!" For some strange reason, I cry today when I think about this situation, but I didn't at the time. It was a huge slap of reality and I realized I need to set a better example for my family. I need to be the leader in my family. I need to take action.

So, on June 10, 2013, Dr. Jaime Ramos-Kelly performed the vertical sleeve gastrectomy.  For years, I thought it was the best decision I ever made until about a year ago.
Since my surgery, I've had on-going medical issues that stem from instability in body chemistry, lack of nutrition, and dehydration.  I have had my gall bladder removed, had by sigmoid colon removed due to chronic constipation, somehow got chronic kidney disease and I'm going in for a RNY revision on April 6, 2020 due to chronic GERD that is eroding my esophagus.  
I wanted to be healthy.  Unfortunately, I regret having the surgery.

Gastric Sleeve

Gastric Bypass
Weight on Day of Surgery:
Surgery Status:
Pre Surgery
First Dr. Visit:
01/01/1970
Surgery Funding:
Insurance
losingit2013's Bariatric Surgeon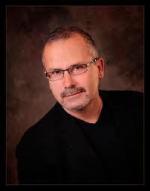 Hospital Angeles De Tijuana Paseo De Los Hiros # 10999 Cons. 505
Zona Rio, BAJA CALIFORNIA
Mexico