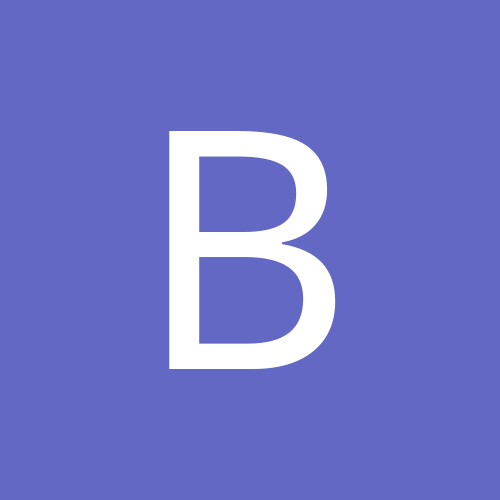 ButterflyGirl
Gastric Sleeve Patients
Content Count

145

Joined

Last visited
Everything posted by ButterflyGirl
Hi everyone, so this is my 5th week post op and I only lost weight the first week and a half. I've been stalled since. I tried the upping my calories, lowering my calories, just liquids, just protein and all the advice I got from both here and my kaiser Rn. Today, the clinic where I got my sleeve (in Mexico) called me to see how I was doing and I told him that I wasn't loosing weight. His advice was---"Do not drink anymore protein until 3 months post op and then just do it everyother day. Do not eat as if you were on a diet, just eat whatever you want and since you can only eat a little bit the weight will start dropping super fast". It just seems to be against everything I've heard so far, any advice???

Congratulations!!! Stay hidrated, and take vitamin C, it helps heal faster!!!

How funny, people tell me they can see it in my face too!!! LOL

Hi guys!!! Not that I'm happy to hear about your slow loosing news, but I am happy to hear that what I'm going through its normal! I had my surgery on Feb-25th and Only have lost 15 pounds!!! I am eating super healthy, no sugar and walking. Hopefully when my dr gives me the ok to exercice, I'll be able to loose a little faster! We should start our own little "slow Loosers" Group. Its nice to hear that other sleevers are having similar result to mine.

For me its been 6weeks, and only 12 I guess 17 if you count the 5 I lost pre-op.

I make my shakes with soy milk, skim milk is to hard for me to digest! Give it a try, also rice milk and almond milk are other good options.

I'm only on my 5th week, but I read somewhere that sometimes you get weird symptoms at the beginning of the 7th week. I'm not sure how true this is but hopefully is nothing serious! Have you been exercicing extra or did you do any extra physical activity???

ButterflyGirl replied to loriK2012's topic in The Lounge

Hang in there!!! Ur sleeve will be like ending an old life and will mark the beginning of a new one!!! Once u get it you'll have a better outlook on life!!!

Awesome! i'm a little jealous I have to say

Not to try to scare you but you should seek to se a doctor today! Any fever, chills or anything out of the ordinary aside from the "raisins"?

The same thing happened to me, however now that I'm entering my 5th week it is getting better! I do get hungry but also eat a little bit and I'm satisfied soon. I am now eating 3 times a day like I'm supposed to and I'm not starving, It'll get better hang in there!!!

Those were included in my mushies stage wich started for me at week 3.

I've had the flu b4 and its way worse than the surgery!!!

I was told not to try them or popcorn until after 10 or 12 months, can't remember why though!

Yes its normal! As far as the protein you can add it right away as long as it is clear, the first week however I don't think is detrimental to drink your protein. You're probably having enough trouble as it is with the clear liquids. Hang in there, it gets better!!!

I agree with you! For me it was more like my body was asking me what it was ready for! One day I really really wanted yogurth and I was one day away from yogurt time, so I tried it and it was fine! Same with chicken, I just felt like I had to eat chicken and I did and I was fine, again the day before i was supposed to start my soft foods. What if you think drinkable yogurt???

I felt like that too!!! I ate everything that came across me b4 surgery because I thought I was never going to be able to eat again! I was wrong, I'm a month out and I can eat a lot of things now! you'll be fine! I tried not to think about the surgery and just took it one day at a time!

You can take over the counter Omeoprazole (prilosec). My nurse said is what works the best!

I eat chicken soup, I just cut the chicken in small pieces, the moisture of the broth helps it go down smoothly! I also eat beans and lentils with chesse, cottage chesse with banana, I've had some tuna and salmon, potato and egg salad. I can only eat one boiled egg, I haven't really tried it fried or any other way. I also had some turkey ground meatballs with tomato sauce (it was great). I've only been on soft foods for 5 days!!!

I've been stalled since my 2nd week (currently 5th) and I too have a hard time with the water! i can't even hit the 1 Lt mark!

Same here! Especially in my liquids phase! This is my 5th week and I'm finally starting to feel more energized! I no longer need naps during day and can survive full work days a lot better now!!!

How about half water half juice??? I had some 1/2 and 1/2 naked juice! Double check to make sure you can't do full liquids yet!

I went to full liquids on my second week, my body was ASKING for it!!! Try 1 or 2 sips of something fuller and if you feel fine then I would go for it!!! At my 3rd week I was already drinking yogurth and my protein with soy milk.

I'm at my 5th week post-op (just recently started soft foods) and I haven't vomited at all. I did vomit a lot the day of the surgery (dry-heaving) but after that not at all. i also haven't had what they call slimes neither have I gotten pains in my stomach from being too ful just yet!

Pixie don't get discouraged! I'm 5 weeks post op and lost 12 lbs. I like you feel disappointed but trust that with time and patience I'll get there. It is not as easy or as fast as I thought but C'mon, we are not eating like before therefore our bodies should follow!!!