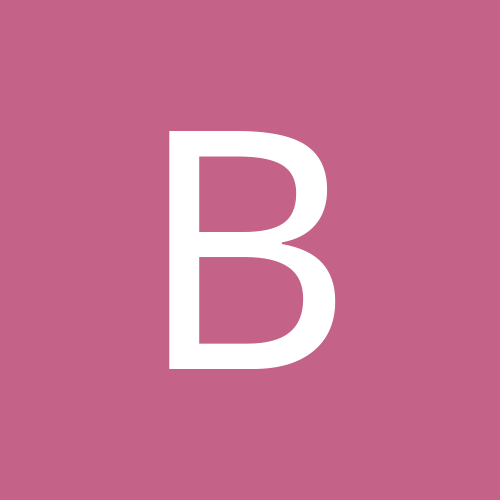 booklady314
Gastric Sleeve Patients
Content Count

56

Joined

Last visited
Everything posted by booklady314
I was very pleased with every aspect of my care at Madigan. The pathway was educational and I was very prepared for the surgery. They have two support groups that are very helpful (just not convenient times for me). The nutrition program is great. The actual surgery and post-op care was great. Overall, I say go for it!!!! :thumbup1:

I have about a 5" circle to the left of my belly button that is numb. My hubby's a nurse and he told me that when skin is cut it can do funny things to your nervous system. He once had a cancerous growth removed from his forehead - later he kept getting a spot in the back of his head that itched, but only felt better if he scratched his forehead. His doc told him that nerves are really funny things and we are all wired a little bit differently, so sometimes cutting the skin can cause issues like this for about 6 months or so. Weird, isn't it???

So far I've lost 27 lbs - wish it was more but still happy... But I've had lots of non-scale victories! I can put my shoes on without using two hands to pull a leg up to reach my feet - they just come up on their own! (TMI warning ...) I realized that I used a public restroom in a regular stall and didn't have to fight to get out of it!!! All my co-workers are saying they see the changes already - I don't see much myself, but it will come! Thanks to everyone here who has been encouraging me! I'm on facebook if you want to add me - I post my progress and struggles every day... booklady314@comcast.net :-)

This is definitely not a stall - give it a little more time :-) Also, as far as the smells go - for the first week, almost all smells made me nauseous - but then everything smelled good and I had to deal with the fact that I was choosing not to eat those things. Then later I got bored and had to deal with not eating out of boredom. Luckily, the sleeve makes it so that you simply won't overeat because it hurts - so it helps you learn to adjust very quickly. You'll do great - hang in there!!!

I was fine in the first month - but for the last week I've been nauseous almost all the time... But as with most things, this will pass with time.

My doc told me not to worry about protein until I was on full liquids. Then if I could get in 20-30 g per day for the first week on full liquids, he was happy. I went at 10 days and was getting 30-40 per day and he said I was doing better than any of his other patients! So, don't make yourself sick - just hang in there.

I would definitely do it at the same time if it was me - it would be fun to walk the weight loss road together - and being on the same diet at the same time would be nice. My only suggestion would be to have a third person available to come during the day for a couple days to baby you.

I had the same trouble. I felt the swelling for about a week or so. It went away completely after a couple of weeks. As far as sleeping went, I couldn't lay on my side for almost a month. I was feelign pretty good but then they took the drain out - and it felt like it ripped something inside me. My insides were bruised for another 2 weeks. I'm 5 weeks out and just now not feeling bruised inside.

My Crystal Lite doesn't have aspartame in it - it has Splenda... Congrats on reaching your goal and enjoying the best gift you could have given to yourself - health!

I remember how hard it was to lose 7 lbs in a month before the sleeve... You are doing fabulous - the weight will come off! Try not to step on the scale more than once a week. Focus on the healthy side of life and less on the scale. I should know - I'm trying to break the "scale whore" habit too!:001_tongue:

Hi Jeno... You didn't say how much you are hoping to lose... When you hit a plateau, increase your Water and exercise and examine those small choices made during the day - a tiny bite of this or a little nibble of that can make a big difference. But, physics is physics, use more energy than the calories you consume, drink plenty of water, keep moving, and the weight will come off. Stick with it!!! We're all in this together!

I was so glad to read this thread today - I had surgery 2 wks ago tomorrow. Yesterday felt great - today felt lousy - tired and weak. I'm glad I'm still home - I had extra leave so I took it - I'll keep listening to my body and go from there. I did get a walk in -b ut had to force myself to do it. Thanks for the encouragement!:drool5:

Fabulous job!!! I'm so excited for another 8 1/2 months! Thanks for the encouragement!

When I stand, the weight of my belly fat pulls down on the incision sites and drain site and it hurts. I was thinking about getting one of those support bands they make for pregnancy to help hold the weight while I walk. Has anyone else experienced this? If so, did you find a solution?

Thanks for your comments. The pain went away completely about 2 hours after they removed the drain today (day 9). I'm glad I just borrowed a brace instead of buying one. I'm going to suggest this when I go to my in person support group that the potential patients go to. I also gave my surgeon the feedback at my post-op appt today so he can share it with other paitents. He said he never thought about that and none of his patients had mentioned it.

Hang in there Laura - a two week stall could easily be your body's way of adjusting to your current weight. Keep doing all the right things and it will come.

I did double-check with my surgeon at today's appointment and he confirmed that the procedure they call "sleeve gastrectomy" is the same procedure as the "vertical sleeve gastrectomy". So, I suggest you talk to you pcm about getting a sleeve gastrectomy at a military facility that does the procedure. With TriCare Prime, my total bill was only $37.

I ate out for the first time today. I'm just started eating blended foods so I was really nervous about it. I asked the waitress if it was possible to have a bowl of soup blended for me because of a special diet I was on. She checked and sure enough, they blended the soup for me. I ate about 1/4 of a bowl (which is a lot for where I am right now). She also asked me a lot if I liked it - but I explained that I have to just eat very, very slowly and that the soup was wonderful. She was very nice and got me a to go bowl for the rest. All in all - a successful trip! :thumbup:

This is the tastiest thing I've had since surgery. I'm in the full liquid stage and am simply sick of broth, popsicles, and cream of chicken Soup... Here's what my hubbie made me: 1 can Cream of Potato Soup 2 T shredded cheese (didn't use lowfat, because this whole recipe fed me 12 times - LOL) 1 can's worth enriched non-fat milk 1/2 tsp smoke flavoring Cook everything together and put through a strainer to make sure there aren't any lumps. Tastes like a yummy cheesy potato soup with bacon! If you're on full liquids still - give it a try - I really enjoyed it!

Absolutely, Midwest... When you're on liquids, you're lucky to get 500 calories in you at all - so carbs or not, every bite counts. When you start mushing your foods and eating more "regular" stuff, you need to focus on the protien first and then balance the other foods. I'm so glad I'm on my blended foods now instead of full liquid - it was tough - but I lost 12 pounds on that part!!! Pros and cons... but the soup was truly yummy

Thanks so much for the feedback - I'll call around tomorrow and see if I can find one. I'm looking forward to being able to stand without pain.

My nutritionist told me the problem with coffee is the caffeine - especially for the first few weeks after surgery because it is hard enough to drink enough to stay minimally hydrated. So, if you drink caffein on top of that, chances are higher you'll get dehydrated (which is really bad). So, I went off all caffeine 3 months before surgery. I tried going without coffee, but couldn't. I've been drinking coffee since I was a baby - so it is an emotional thing for me. When I substituted decaf, I was fine. I have had a tiny bit since surgery (I'm 6 days out), but it really didn't taste good to me yet. So, like everything else that doesn't work the first time, I'll wait a little bit and try again in a week or so. I'm absolutely positive I will drink coffee again - but will probably stay with decaf.

I too have had a backache since surgery (1 week) - only mine is on my left, not my right). I was scheduled to have a massage tomorrow, but cancelled it because it isn't comfortable to lay down yet. When I can lay on my side comfortably, I'll go (hopefully next week as soon as they take this drain out...). I mentioned to my doc that I get massages every week and he never mentioned I'd have to wait. But I have read that massage can helps your skin maintain its elasticity and can help with the "saggy" stuff you have after a major weight loss. So, I'm definitely planning on continuing!!!

My doctor told me he'd approve me to return to work as soon as my drain was removed (which is 1 week post-op). But warned me I'd be tired, especially while still on the liquid diet. So, I just started saving my leave as long as possible and by the time my surgery came up I had 3 weeks sick leave and 4 weeks vacation leave available. So, I took a full 3 weeks off and am working 3 weeks part time before I return. This is MUCH more than most people have told me they need, but I thought I'd indulge myself with some "me" time after surgery and get a really good start.

I just had my surgery at Madigan Hospital in Washington with Tricare. They called this surgery a sleeve gastrectomy or just a sleeve. You might want to call her again and ask one more time - just to be sure. In my experience, the military has its own language for a lot of stuff. They did have a 6-9 month pathway to complete before the actual procedure. So, even if they won't do the surgery overseas, maybe they would allow you to coordinate the pathway from where you are so that when you return to the states you're ready to go - it would be worth asking! Good luck to you!