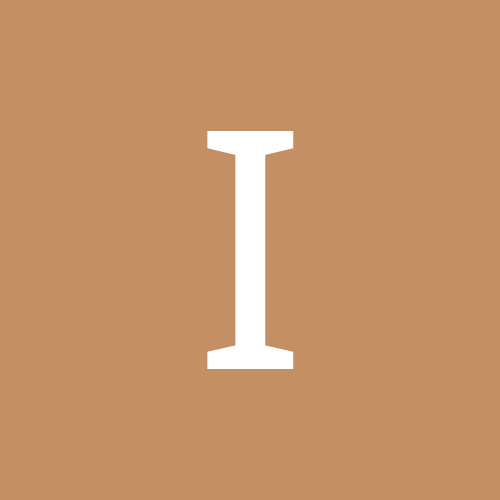 Itstime
Gastric Sleeve Patients
Content Count

691

Joined

Last visited
Everything posted by Itstime
Are there any Alabama sleevers here?

I am 4.5 months out and recently started taking a Bcomplex vitamin. I was taking just B12 1000mg but stopped that and switched to the complex B. Well after 3 days on it I was eating everything in sight. I had such hunger and I grazed all day long and could not believe how much my stomach held. I was astounded at the volume and so upset at the change. I had good restriction bf. I of course had a stall in weight loss, same 3 lbs back and forth and felt my stomach was back to bf surgery! I stopped the Bcomplex and feel a hugh difference in restriction but I do need the B's right? I was so upset. I'm also taking Vit C 500, bariatric multi vit with iron, Vit D3 and calcium citrate, no change there. Anyone have this happen?

Tiffy, Count me in this fall, would love to have a good get together down there. Have you noticed any tar balls on the beach. My heart goes out to the coast and what BP has done to the economy and environment there.

150 lbs!!!! Awesome. But hold on until you get the clear for this exercise. You do not want a hernia or complications so give your body time to properly heal. Time for that coming soon!!!

Itstime commented on deedee's blog entry in Blog 295

The best to you Dee, I am excited for you!

Anna, I hear you! I am slowly losing a pound here and there, sometime nothing for a week/ two weeks and then lose. I am doing exercise 3x a week and do notice my clothes size going down when no weight change on the scale. I think if you measured you would notice lost inches and you only have about 20lbs to go so guess you will have to keep on keeping on and tell yourself you are going to make this tool work for you! I tell myself also that this is a way of life, not a short term goal. Good luck!

I was looking for a vegetarian thread here and saw Tiffy's list. I got Alicia Silverstone's new book The Kind Diet and I want to try again to limit my meat and dairy. I know I will have to concentrate on the protein and still have my whey protein shakes, (they really help control hunger for me), but needed to hear from other sleevers that are vegan. I switched to vegan last year and lost weight and felt great! I was not a full vegan but only had fish, soy milk instead of milk and cheeses. Publix had some good selections but know I will have to get more creative with recipes if I want to stay on it. I loved that the book had three different levels to try and didn't have to jump right in with the strict guidelines, like "flirting" to full vegan. My main reason is the method of killing our animals with no respect for them and expect that meat to nourish our bodies. Then there is the issue of hormones and antibiotics which we and our children do not need. It is a small thing I can do. Thanks again Tiffy for the links.

Very informative Daisy! We must be our own advocates on this issue and investigate! Thanks so much for this link. I am so much better but plan to up my probiotics with yogurt. I was really surprised how easy it was to stop PPI's.

Itstime commented on Skyhigh315's blog entry in Blog 2721

Glad you are home and on the losers bench with us. How are you doing?

I'm with you Jane. I did have a bone density test and was osteopenia and I am now off my PPI with no problems. If I have the odd twinge in the evening after an acidic meal I swallow Maalox and its gone. I am trying to get off any unnecessary pills also, (never a pill taker). It might be a good thing to check on your bone density, it will sneak up on you and you can prevent any additional loss with....another med. A fracture is not a good thing as we get older.

Oregon, I am so glad to see you on here!! I thought you were banned!! Did I miss something?

So glad you are feeling so good! I really loved my experience with Dr. Aceves and his staff, very caring and kept me comfortable throughout my stay. I loved his weekend nurse on duty Adriana who couldn't have been any more solicitous. I had some nausea the second day and she always stayed on top of it with meds, made all the difference. You are on your way!!!

Itstime commented on Shontel's blog entry in Blog 1118

Sorry to hear you might have a hernia, guess you should check that out, could get worse. Congrats on the 75lbs!!! Also good for you on your KW trip, I LOVE that island. Are you still exercising often? Size 6, awesome!

After surgery Dr. Aceves had me take Nexium mups which dissolve in water for 3 months. Then I could move on to pills. He said he just rec this to everyone even though some might be able to tolerate pills sooner, just for precaution.

I think we all agree we are not following what WE want to do, our doctors know what is best, I would hope by now. Each patient has different reasons for discontinuing PPI's OR staying on them. Its good that we can share what our experiences are IF we stop, not trying to influence the decision.

CavyGuy, you are in good company and we will all be rooting for you. I know you are making the right decision for your health and you will love Dr. Aceves and his staff. Good to hear from you Stoongal and your new pics are so pretty! O.K. Lee, an hour you say??? Guess I need to up the exercise. I do water aerobics that feels so good and then 30 mins of treadmill but only 3 x week. I need to up that. So far my abdomen is shrinking nicely, only little sag top of my thighs and upper arms little crinkly but I am working on that. I haven't felt this good in years!!

Itstime commented on BandMomsRock's blog entry in Blog 1952

I think this is not uncommon. A lot of people don't even know they have this and its good they can evaluate what kind of conduction problem it is. My daughter and I both have this, (pvc's) and I bet it won't matter at all with having your surgery.

Hi you two, I am a senior sleever but certainly don't feel it now. BJean, you don't say your age but I'm sure I have you beat there and wondered if there were many on here also my age and if I was doing this too late. But since then I have gathered there are several "seniors" and doing very well also. I have only one regret and that is I didn't have this surgery done 10 years ago, but then I probably would have had the band surgery and not been happy. I think I am losing slower than most, 51lbs so far, but I know I will get to my goal weight of 140 atleast and maybe be easier to keep the loose skin issues to a minimum. I feel so good!! So glad you have smoothed out and are on your way.

Good story Tiffy, what a difference our surgeons make in our lives. To have that power in their hands!!

Itstime commented on deedee's blog entry in Blog 295

Yay! I had my bloodwork done and he said everything was fine, trig were little high, but all others were fine and to keep on doing what I was doing. I am off PPI's totally and feeling fine. Glad you are maintaining just fine!

Article in the Huntsville Times Tuesday May 11, 2010 Los Angeles: The widely used family of acid-reducing drugs that includes Prilosec, Nexium and Protonix increased the risk of bone fractures by about 25 percent and can more than double the risk of contracting the troublesome bacterium Clostridium difficile, new studies released Monday confirm. The increased risk is not thought to be caused by the drugs themselves, but by the sharply reduced levels of acid in the stomach and intestinal tract, which make the organs a more hospitable environment for infectious agents such as C. difficile and which can impair the uptake of the Calcium required for strong bones. The drugs have also been shown to increase the risk of pneumonia. Wish they had put the author of this but I have read about this before and it is a caution for me for getting off these as soon as I can. Right now I do need them though.

Great news!! I know you are on your way now!!!