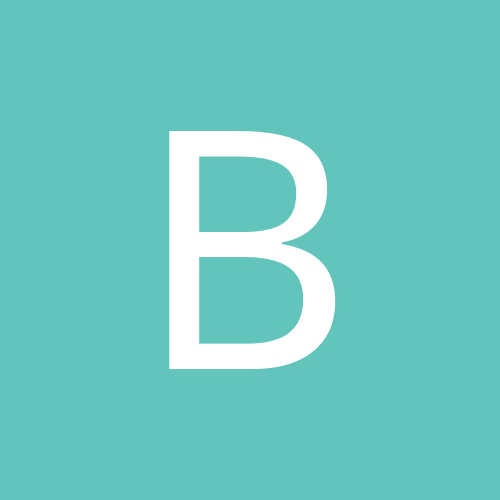 blossom
LAP-BAND Patients
Content Count

1,912

Joined

Last visited
Everything posted by blossom
Hi! I will go to my first dr. appointment on Wednesday morning. Woo Hoo!!! I want to take a list of questions I should ask him, such as: Will he suture the band in place, will he suture the port in place.... Does anyone have any suggestions on other questions I should ask? Thanks for your help!

I was banded on 11/5. I couldn't figure out why I was so hungry and could eat so much when I finally got on mushies and then solids. It was almost as if I had not been banded at all! But then, I went to see my surgeon for a follow up on the 24th and the first thing he said to me was "I bet you can eat a LOT more than you thought you would be able to!" I said yes, so then he explained that he and his partner had started using the 10cc lapband (is that the VG?) because it is larger and allows for better healing after surgery and is supposedly safer and healthier than the smaller size. Those are his words, not mine, although maybe that explains why I just bounced back to normal so quickly after surgery. Anyway, he told me that all of the patients who got the 10cc have had the same complaint - we can all eat like a horse! Therefore, those patients can get their first fill in the 5th week instead of waiting for the sixth. I am scheduled for Dec. 8. But I am just wondering if anyone else on this board is having the same experience with a 10cc band? I am a little disappointed that I didn't get to have a substantial weight loss during that first month or so...

I'm having trouble getting any sort of meats down and need some ideas. So what are ya'll putting on your meats to moisten them up enough to go down without a pb? What's your favorite food lube?

(Moderator's Note: This thread contains pictures of Blossom. Sadly, she passed away 03/12/05. But these pictures remain as a testament to her.) I hope this works! LisaG, I probably need your help, LOL!!! I took several pics of me for my avatar and I can't decide which one to use, so I'm gonna let ya'll decide! Let me know which one you prefer!

Dear Lap Band Forum Members, I have just finished reading all the posts regaurding the loss of my sweet Blossom. I am moved beyond words, I now know truly that Carolyn was a very special person. She always went to you guys for help and encourgement when she was feeling down or unsure of her band progress. Everyone of you helped make her the sunny wonderful person she was, is in my life . And for that I am thankful to all of you. For your comfort know that the last day of Carolyn's life was a happy and beautiful day, that she was smiling right up to the last seconds of her life. She had enjoyed the whole day on our land. We got there about 9:30am, and she started dragging brush into a pile. Then she helped me cut down a few trees on the house site and pile that brush in a pile. We had lunch at the Mountain Springs General store cafe, she had a salad. After lunch we were back at the land, and while I dug up a tree stump in the driveway she took a hour long nap under a shade tree. I had to replace the water temp gauge on the tractor, so when I was done the engine had to be ran to make sure it worked. Carolyn would always jump at the chance to drive the tractor so away she went. I had used the tractor to pull several small ceadar trees from the ground before so I wanted to use the tractor to remove one more before calling it quits for the day. The tree was small and leaning over from being ran over by a truck, so when Carolyn demanded that she could do the job, I could not refuse her. That was the biggiest mistake of my life. It happened so fast that I could not reach her in time to pull her from harms way. Earlier she asked if we could stay out there till dark and listen to the donkeys bray. She died at 5:15 pm, and I stayed by her side till EMS had to take away. that was at 7:00pm. Sweet Blossom got to stay there on our land till dark. Thank you for all the love and support you all have given to my sweet wonderful wife, you helped make her life a happy one. Philip

I didn't have to jump through those hoops, and I met my dr AT the seminar, and there wasn't any disrespectful name calling there either. I think you should keep you appt. to go through the testing, but what could it hurt to explore how it is all done with another dr or two? You may find one that you like so much better. Remember, he's probably gonna be your dr for a very long time!

I usually only take 1-2 per day. Depends on if I ate any fiber that day. Some days I don't take them at all.

I donated blood today, so no exercise for me. I did get juice and cookies, though!

Good luck, Penni! Can I do a quick hijack??? This may sound really dumb, but are watery eyes a symptom of dry eyes? I have been having the worst problem with watery eyes for the last 2 yrs. I thought it was allergies for a long time, but NOTHING my allergist has given me has helped. Okay, Penni, back to you, LOL!

I have been using Benefiber chewables for several weeks and I like it! Keeps me regular!!!

See, I told ya you are gorgeous!!!! LOL! Still got all my fingers, toes and eyes crossed for you!

Bummer!!! Well, Wednesday will be here before you know it. I am going for a new fill Friday morning. Estalla, are you a stress eater? I know that when I feel stress I eat more. How about pampering yourself a little more, maybe a relaxing bubble bath?

Emmy, I am going to get my 5th fill on Friday. I have been banded for only 4 months!!! I feel I am finally close to that sweet spot and have very high hopes that this fill will put me there. Yes, the band is a tool, but without a proper fill, that tool is still in the toolbox, LOL!!!

BigT, some bandsters have found those first few days to be a little tough with those gas pains. But I promise you, it will get better. Hang in there!!!

So Estalla, how was your fill? Got restriction? And how was the cutie pie?

LOL!!!! I wondered the same thing after my surgery!!! Sounds like you're doing really well. Glad to hear it! It gets better everyday, so just hang in there and take good care of yourself. Congratulations and welcome to bandland!!!!

Vines, just take it one day at a time. Focus on today. You will get through this!

Ryan, I hope you have a wonderful birthday! I am keeping both you and Patti in my prayers.

Glad to hear everything went ok. Hope you get to feeling better very soon!

Happy Birthday and Congratulations!!!

JoAnn, I am right there with you!!! I have been banded for 4 months and I am about to make an appt for my 5th fill. I have only lost 16 pounds and the majority of that came off when I was recently overfilled for 6 days. I got an unfill and now nothing has happend for the last 2 weeks. It's one of the most frustrating things I have ever been through!!! Hope we both find that sweet spot soon!

The only thing that has EVER worked for my cramps is Aleve and a heating pad. I am still using the Aleve, I just can't get through that kind of pain with tylenol. I also tried the Advil liquid gels, but they did nothing for me either. My band is just gonna have to get used to Aleve for 2 days every month, LOL!!!

Laura, I think its normal for family members to be concerned and maybe even a little negative. It is surgery, after all. My dh was initially pretty concerned about it too. I explained as much as I could to him, then I sat him down in front of the computer and pulled up the inamed website and let him do some research. Then I pulled up LBT and let him read about all the experiences of the wonderful people here. From then on, he has been very supportive. My sister, on the other hand, still makes some comments that tell's me she feels negative about it. But, that is her opinion and she's is entitled to it. All I really know is, it was my decision to make and I made it! Good luck!!!