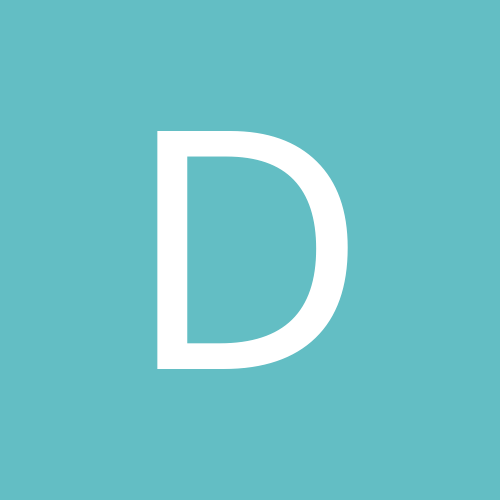 Content Count

143

Joined

Last visited
Everything posted by debee
I work in the dental field and I usually ask about new meds and Vit C intake if bleeding has just started, Hormones can also play a huge role. Once they are sore it will take a while to calm down! Good luck

It is awesome to add it to chocolate shake!

I must wait since I am going on vacation out of the country.When I get home I am going back. I get depressed sometimes.

I have lost 21 lbs, but have gained back 4... I am hungry all of the time.

I am Green with Envy!!!! I look forward to finding mine!!!

I try to do a day of liquid and then a day of soft....

Each day I got better. The worse part was when I walked my tummy moved and made it hurt. I wore a tight undershirt to help support it. Gas pain were mostly over within three days. The more you can walk the better. Congrats and best luck on your journey!

If you can do it without that is great. I think all of us have lost many many pounds, but the ponds seemed to multiply and then return! I have lost a lot of pounds many different times, but I am confident theses pounds with the band will be the last time I will loss them.. Best luck on your journey!!!

It may affect the anesthesia so either way you go please tell the people who are putting you to sleep exactly what and when you have taken. They make ajustments to what medicines they give you to go to sleep and to wake you up! Best luck in your journey!!!

Jerk..... Just smile knowing you are doing something great for yourself!!!! No one deserved to be bullied.... Even grown a** people can be ugly and mean... You are a beautiful gift from God. Hold you head high!

Welcome... I told very few people and have no regrets about having the surgery or telling the chosen few! This site has been God sent!!! When I am nervous I read... When I am feeling alone in my journey.... I read and try to give positive input! Best luck in your journey!

Unhappy people have to try to hurt others to feel superior.... You did not deserve his ugliness!!!

Having a lot of PB is not good. I think you should discuss that with your doctor. My worry would be that the PBing would worsen. Best luck in your journey!

I use GNC MENS chewables... They taste better than the womens!

I have been told I have a fatty liver, but never had a biopsy. I have read about liver functions returning or improving with weight loss. But really NOVEMBER is ASAP???? They may want to wait that long so they may be able to see improvements by then in your liver functions??? If they were too concerned they would make room for you before that date.. Try to stay positive!!! I hope I have helped!!!

It sounds like you have found restriction! Too tight usually is when people cant keep anything down. Be careful and go slow.

Yes... I agree liquids for a while to allow inflammation to heal.. Just a little time!!!

I have been banded 2 months and it is my understanding is I am suppose to learn to stop eating before it hurts. When I eat slow I start to feel pressure in my chest that is when I stop.... when I continue it hurts. I think you should talk with your doctor and nutritionist. I think of pain as I am possibly stretching my pouch..... Something I do not want to do!! Best luck in your journey...

Please dont compare yourself to porn stars... No matter what your vagina looks like it will serve its purpose! Maybe as we lose weigh we will just feel better about ourselves and get over the little stuff.... At least I hope I will!!!

I finally felt stuck and actually threw up a little after my second fill. Before that It seemed I could eat anything and the amounts were still too big. Suck came for me when I got comfortable and forgot to chew enough. Best luck to you on your journey!!!

I would wait until incisions are healed to go in water! Just a few weeks at the most!

I would like to have someone to talk with!

Soup is an easy got to for me.... Just enjoy!