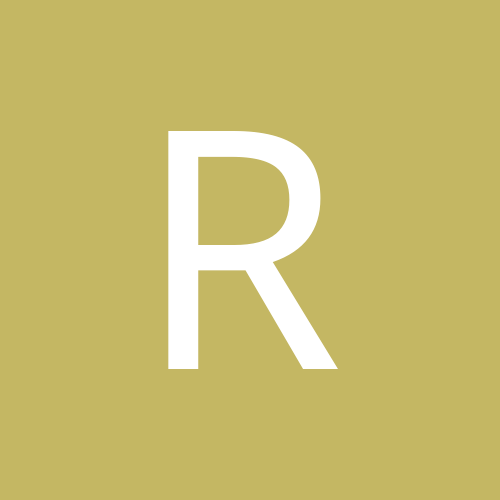 readysetg070113
LAP-BAND Patients
Content Count

1,164

Joined

Last visited
Hi I have been banded for 5 years as of July 1 I love my band I had a major skip and it moved so now Tuesday I'm having it repaired. Dr says 2 days recovery I am wondering if anyone else had it repaired and repositioned and what was the recovery and is the diet the same as surgery. I have a major work function on Thursday and wondering if I can make it o get I won't be able to eat but wondering what else I can or cannot do. Any advice or suggestions are greatly appreciated

hey everyone checking in been mia but back . my band has an issue took some fluid out hope the issue will be resolved missed being here with you all

im so hoping to make it finally to meet up with you !!!

lisacaron

reacted to a post in a topic:

Banders #6

Bandista

reacted to a post in a topic:

Banders #6

JustWatchMe

reacted to a post in a topic:

Banders #6

jfc193

reacted to a post in a topic:

Banders #6

Been off of here for a while jusy dealing with life good and bad but key word is dealing with it! Wanted to wish all my wonderful band family a happy Valentine's Day. Because with you and these post the dealing with stuff would be much more difficult. We are all going through something at at the same time it is very similar. Had friends over for dinner last night and I didn't make the best wasting choices but such is life and I learned something very bad wine makes me able to eat a little more. I don't know if it loosens my band or not but this is not good (well the wine was good lol ). What I have learned is my band is a food and drink snob. Dislikes non fresh cooked food, and cheap wine. So I have my own eat good device lol. So over this cold here in Nyc

catfish87

reacted to a post in a topic:

Banders Exercise

Debbie3sons

reacted to a post in a topic:

Banders Exercise

Thank you for the post it could Of been written by me this is why iam so grateful to have found this site and u

Struggling at the gym I suspect it's the holiday not so great eating but I'm going .... 5 x a week dragging my ass when I want to sleep in but still going. I don't rmbr it being such a struggle last time this year

Love my nutribullet!!! Yes what is it with families and diet and food talk even with our success smh. Yes I did indulge on Christmas well as much as my band would allow. And my aunt who is 94 God bless her but her filter is gone just speaks her mind ! Me and my sis we play fighting over this dessert it was delish and my aunt turns to me and says aren't u supposed to be on a diet and watching what you eat. I know she is 94 but I replied no I am Not I have a new lifer style and I'm gonna eat what I want its Christmas and I'll be at the gym tomorrow! Ugh same woman who earlier told Me stop losing weight im getting to thin. Lol Best nsv my sister saying so happy we can now share clothes !!!

Happy Chanukah and merry Christmas just stoping by to check in. Yes as I got older i learned everyone family is dysfunctional in some way gasp it's true. It was eye opening when I realized that lol . It's how we deal with the dysfunction I guess. Also as I got older i see my relationship with family members changing some for the good and some well it's sad im losing he closeness. I also think it's part of becoming the new me I am No longer trying to please anyone but me first which is hard and liberating and confusing you all probably know what I mean. This is the only thread I read on here religiously. My weightless is at a stall again sigh but I keep doing what I'm doing and know to will work out. As you knew I cut my hie and know dyed it darker and since I'm approaching the big 40 let's add my new glasses anyway ... I had a holiday party and saw some people I work with who I don't see on a daily basis anyway I go up to wishbone of theme a very merry give him a hug and kiss on the cheek and he was weird I said wow that's odd by whatever ... 15 minutes later he came up to me and apologiZed for being so rude he didn't know it was me lol he said my new hair cut threw him off and I loved it even more he didn't comment on my weight loss which was great. Still having issues with people making a big deal of my weightless I want to throw a huge party invite everyone I know and let them make all the comments at once I cant take it anymore lol! My cleaning commented yesterday about her friend who lost 150 + pounds on HER OWn implying my loss with band was less of a loss I chuckled to myself saying you probably have no ideal if that lady had wls if she did or didn't I don't care she got healthy for herself and that's all that matters. Which brings me to my next point a fb friend commented on my pic not how skinny I look (me skinny not yet ) but how happy she is is decided to transform my life and get healthy !!! Best comment of the year. Well my bandmily (band family lol ) im off to my last day of work for 10'wonderful days the perks of working in a school one of the very few ) Wishing you all a very healthy and holiday season ❤️

Hey everyone hair playing beat the clock this month don't know where December went Christmas next week my favorite time of year. But behind in everything shopping baking wrapping o well but wanted to check in with my people just to say hi I'm treading water all with good stuff overwhelmed running out time to do everything but all with a smile On my face !

@@gowalking I love it and u are adorable

Go walking a new baby grandson awesome !!!

Chuckle of my week went to see the dr yesterday for an adjustment and this guy in the waiting room was like you are here why ? I said because I had the surgery he was in shock it blew his mind guess I look normal to him. I told him the lap band changed my life I lost 1/2 of who I was. One of those feel good maybe I look normal moments my eyes and brain will catch up eventually

Happy birthday !!! Debbie

Happy thanksgiving to the group of people I am so thankful to have found at my darkest hour and have been here through my greatest time of my new life. Thank you all for your post advise wisdom laughs etc. life has been crazy in a good way and im out living it but you here are my rock and anchor so thank you. Wishing you all a happy healthy thanksgiving and if u want a fork of pie or two have it that's my plan and my band will def keep me accountable and in check. But just in case I hit the gym early this am lol .