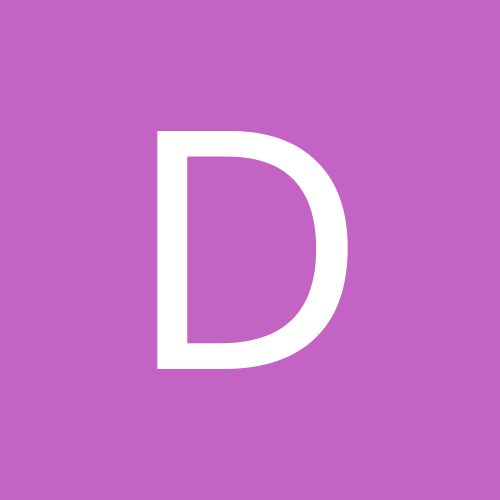 Diane311
LAP-BAND Patients
Content Count

34

Joined

Last visited
Everything posted by Diane311
I was told at my first consultation that my doctor would not do the surgery if I smoked....and they do test you for it. I had tried everything in the past to quit and nothing seemed to work....until this. I quit cold turkey and it didn't bother me at all. After not smoking for 13 months I thought, I'll just have ONE. That was all it took ????. Now I'm back to being a full time smoker and so disappointed in myself, I feel like such a failure in that aspect. Maybe one of these days I'll be able to quit again....for good!

Me too....when the "ball" is empty (it will deflate), you can just pull the wire out. It's very small, I really couldn't feel it.

I also had this. You don't feel it, it's very easy to remove....it was a hassle to carry around but other than that I thought it was great.

tinfoil_heroine, you're not alone. I was sleeved 5/30/12 and I'm hungry most of the time. I know I still eat too fast, and I pay for it afterwards, but I get so hungry I can't help it. I don't snack constantly, but probably more than I should. It's such a struggle, and probably why I've only lost around 34 lbs...... :-(

I was sleeved 5/30/12.... and really having a hard time getting to my protein requirement each day, no matter how hard I try. Also, I can tell I'm getting dehydrated just by looking at my skin. I've tried taking bigger sips but it hurts, so I can't do that either. Has anyone else had this problem? What worked for you? Thank You!

fattymcfatterson, (and I hate addressing you like this because I'm sure it's no longer true!!), what is About Time cinnamon swirl and where do you get it?? Sounds like something I'd like to try!!

Each day gets better and better, still probably not drinking enough but I try to get a couple sugar-free popsicles in too. I've also found that so far, the only protein drink I even half way like is Pure Protein....love the chocolate shakes and I'm normally not a fan of chocolate! Thanks for the great ideas and encouragment!

Wow massindex, good for you at 11 lbs below your target weight, that's great!! Water is fine sometimes, but it is nice to have a little flavor sometime!

All doctors are different, but the NUTS at his office tell us to follow the "5-10-15 rule" .... Which is 5 grams or less of total fat, 10 grams or less of carbs, and 15 grams or more of protein.

Thank you both so much! I'm sure I was most likely told this somewhere along the line, but there was SO much info and instructions to take in that I was overwhelmed! Going to put the protein powder and shakes away for now and concentrate on water.....is Crystal Light ok, or should it be plain water? By the way, you both look like you're doing a great job with your weight loss!

Ok jewels1227....I'm just learning how to find my way around this site, so if I don't reply to something, that's why!!

That's great Shelbym! And thanks for the encouragement!!

So glad I found this group, I thought I was the only one in this situation....feel as if I could have written all these posts myself!! I have been following this website for awhile, but didn't join until today and I'm so glad I did. Not getting much support from my family since they think I'm "taking the easy way out" to lose weight. I know they don't, and won't, understand, so I ignore it. My best friend is super-supportive, as is the only co-worker that I've told. No one else knows because I didn't want to deal with anyone judging me, or the negative comments I knew I would get. I also had to gain a little weight to get my BMI to the minimum before my insurance would cover the surgery. They initially denied it, I appealed, and they denied my appeal. I gained a few pounds and 4 months later they approved it. My sleeve is tomorrow and I'm not the least bit nervous (yet!), but since I can only have clear liquids today, I'm starving!! Counting down the hours though, can't wait till it's over with! Boots321 and Finding Myself, best of luck to both of you with your sleeves! Louisiana Girl, congratulations on your weight loss...keep it up!!

I agree......we can track our progress together! My surgery is scheduled for 12:30, have to be there at 10:30am.....counting down the hours!

Hi jewels1227! I'm a new member on this site and my sleeve is also tomorrow. Not nervous yet but trying to keep myself occupied today so I don't have to think about it. I'm on a clear liquid diet today which makes me WANT to eat something....just because I can't!! Good luck to you, hope all goes well!