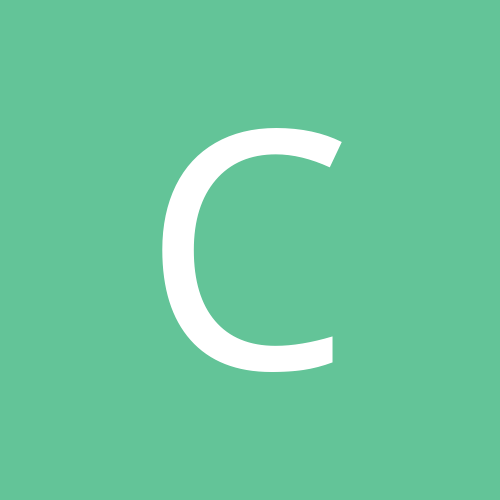 CECWest
LAP-BAND Patients
Content Count

14

Joined

Last visited
I completely understand your struggle. I too share these same problems but for me I learned that it is a head thing as well. I had to take control of my thought processes and become stronger. This in itself is a aily ongoing struggle. I am two years post op and I still have about 30 more pounds I need to lose. Besides the head issues I also suffer from vertigo, degenerative joint disease, fibromyalgia and chronic fatigue syndrome or and I also have an incisional hernia that is as big as my fist in my belly. I have a very stressful job and when it starts to get to me I grab a protein shake, grapes, or something that is very healthy to eat to help get me through. We have to always think smarter about our health. No one said it was going to be easy but if we made it this far we can make it even further. Good luck to you.

gourmetone

reacted to a post in a topic:

What Can I Take For My Hair Loss?

CECWest

reacted to a post in a topic:

What Can I Take For My Hair Loss?

gourmetone

reacted to a post in a topic:

Struggling With Comfort Food

gourmetone

reacted to a post in a topic:

Black Women Lose Weight Slower...

CECWest

reacted to a post in a topic:

Struggling With Comfort Food

UPDATE: I will be one year post op in May and I am happy to say that my hair has stopped shedding so much. I am natural, which means I do not use relaxers, or texturizers. (Miss Clairol and I have visits from time to time) I have been pleased with my results. I continue to take my vitamins and added B Complex to my regimen. So far so good for me. You do have to continue with your supplements and protein intake. I try to keep my protein intake between 80-100 grams. I believe this has helped me with my hair loss. I hope this helps.

That is cool. I've been taking the capsules this week. I am not too sure about them. You have to take 3 one in the am, afternoon, and the pm. Well I take all 3 while eating a meal. It's so much easier that way at least for me. The crystals sound interesting.

Someone told me about the centrum complete chewables and that geritol has a liquid vitamin that can be taken as well. I hope this helps and good luck.

I was told by my surgeon and the nutritionist that it depends on the amount of exercise you get in. They instructed me that if I feel like I am stalled then bump up my exercise regimine and this will help. I found this to be true. However I am at the stage I need to tone and strengthen. I have met my goal. I wanted to be in a size 14 and now I am. I need to tone more than lose now.

I am only six months post op and I sometimes struggle with these issues. Let's face it, these issues is what put me where I was anyways. I have to admit yes I have indulged in some foods but only a tablespoon here and there because I have this fear of going back to the way I used to be. However, what turns me off from most of the foods that I have indulged in is the fact that I have gotten sick from some of my favorite foods. My doctor and nutritionist warned me to stick with a low glycemic diet and I have done so but there are moments when you just have to have that piece of cake. So I take all the icing off the cake. (the icing makes me really sick) And I love hershey's caramel covered chocolate and reeces peanut butter cups. Well they are now in sugar free form and I get myself a bag to treat myself and was so relieved to the fact there was not a real difference in the taste of my favorite candies. Also Worther's Originals has a sugar free candy and so does Dove so I indulge and do it the right way. Another way to help yourself out is go back to the protein shakes and puddings that you liked before and this will help with the cravings, because protein does fill you up. I hope this helps.

I am six months post-op and my shedding has slowed a lot. I increased my Biotin from 1000 mcg to 2000 and I also changed the products I used on my hair as well. I need to color my hair because I do have a lot of gray but I wanted to wait until the shedding slowed down. I haven't tried Nioxxin but I heard that it was a great product to try. I Hairsil Accelerator shampoo and conditioner. I bought them from ULTA and they have done wonders for my hair. It slowed the shedding tremendously. I had to increase my protein intake. The Premier Protein shake has 30 gms and it tastes great. I also use Body Fortress protein shake mix and it is 52 gms and it tastes pretty good as well. Doing these have helped me so I hope this will benefit you as well if you decide to try them.