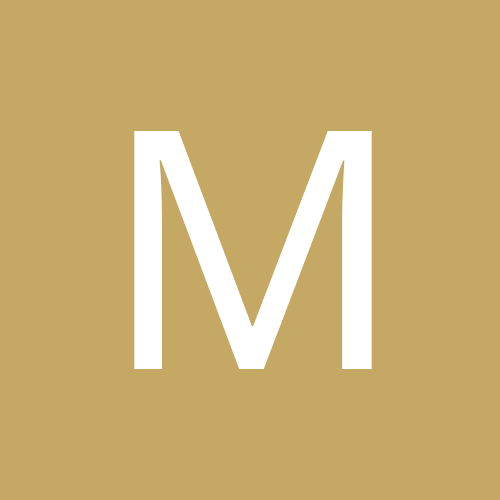 melissamae99
LAP-BAND Patients
Content Count

60

Joined

Last visited
About Me
Gender
City
State
Zip Code
I have had a body full of aches and pain for 4 days now. No other "flu" like symptoms at all!! Four days! I'm totally miserable. What can I take?? Tylenol isn't touching the pain at all!

All sounds plausible to me. It sure sucks having a period again after not having one for over a year!...I don't even buy feminine products anymore!

I haven't had a period in over a year thanks to Mirena. All of a sudden, old aunt flo showed up today out of the blue. My surgery was 1 month ago. Any thoughts or advice??

I am now exactly 3 weeks post op. I am still trying to figure out how I can keep this up for 5 more weeks! I want some chicken or rice or something w/ substance. This is tough especially when I have stalled for a week now, no movement on the scale at all. It really scares me! I have read from so many of you that this happens to a lot of u, but am still terrified I'm not gonna lose this weight! I am discouraged w the variety some patients have with foods that I do not. Uggggg! Venting helps a little, but darn it, I want some substantial food!

My NUT suggests benefiber, you can mix it in anything. Also are you getting enough fluids? Try extra fruit like applesauce.

I'm irritated that my diet is so restrictive, but many others have the green light for so many foods my NUT says are off limits! What gives?

Those ideas sound great italianlady13! I was told no on the ref. Beans by my NUT. But I am looking forward to everything you listed SOON!! Thank you all for the encouragement! We went out to eat for fathers day over the weekend and I had an ultimate potato Soup...it was delicious and totally filling and I only ate about 1/2 of the tiny cup portion. It was great to full that quick, and not crave anymore.

So I'm only 18 days post surgery now. Up until the other day I had lost 22 lbs. yay! Then I weighed today and I have gained 3 lbs?? what is going on? I am having flashes of previous weight loss failures... , anyone have any advice, thoughts??

LadyIvy

reacted to a post in a topic:

For The Slow Losers

What an amazing perspective on the ups and downs of weight loss. Thanks, I enjoyed reading this!

Injury chocolate is great. Add a little extra milk to cut down on the sweetness! Good luck...it doesn't get any better after surgery tho, I'm 2 weeks out and am still craving some real food!

Yes, I'm trying to figure out how to make it thru 6 weeks of this! My NUT was adiment that I don't eat eggs or beans yet...bummer! I am eating oatmeal puréed, and for now that tastes good. Gotta come up with a smoothie that is appealing now. Thanks for all the advice!

I am really not tolerating my protein shakes now...they taste too sweet to me. I don't know what to do. I can't get by on yogurt alone!..,not for 6 weeks!

I started puréed phase today. The list from my nut doesn't have any of this besides yogurt and fruit....am I missing out on cheeses, eggs, tuna, etc?? I would love to have a few more choices since I'm in this phase for 6 weeks!

Wow, I am so happy to get the advice and hear I'm not alone! I know a lot of it is mental hungar, especially when I am feeding my family the foods I love but can't have yet. I would love to just have a bite of turkey sandwich...just one bite!! I also miss chewing my food. Tomorrow I andvance to stage 4...soft foods. Still seems limited, but puréed fruits sound good to me!! Any food suggestions for this phase? I am sick of carnation instant breakfast!!