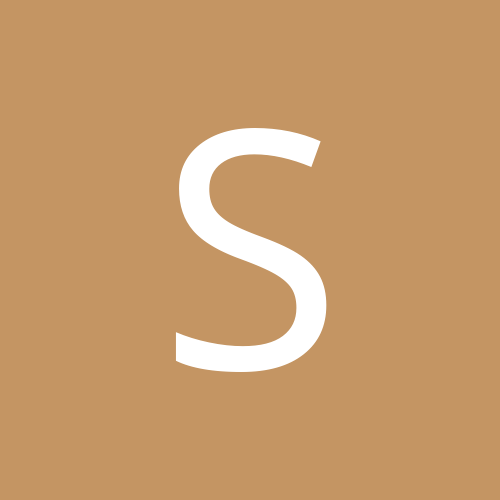 suchaprettyface
LAP-BAND Patients
Content Count

24

Joined

Last visited
marimar

reacted to a post in a topic:

Hit On! At The Gym!

gigimamma

reacted to a post in a topic:

Hit On! At The Gym!

SexySlim

reacted to a post in a topic:

Hit On! At The Gym!

Butterflylegacy

reacted to a post in a topic:

Hit On! At The Gym!

WLJourneyJ

reacted to a post in a topic:

Hit On! At The Gym!

chitowngirl

reacted to a post in a topic:

Hit On! At The Gym!

Most of you know I'm going through a divorce. I was sleeved on 4/23 and down a total of 50 lbs both pre and post op. I haven't been hit on in literally years and I doubt it was only because I had a wedding ring on. It was because I was so overweight. First off, I had a terrible day at first because of my exhusband. I was supposed to have the house to myself while he was at his girlfriends. I normally sleep on an air bed at my moms because until things are final I can't stand watching him leave to be with another woman. He came home because they broke up. He was crying and acted as though I should be sympathetic to him. I couldn't help making snide comments, which I guess is wrong. He made it impossible for me to stay there. All I wanted to do was take a long nap and bury my head in my pillow. But I was supposed to meet my trainer at the gym. I wanted to cancel so bad I was so upset. But I went early instead to get in some cardio. I was on the treadmill and out of no where this really handsome well built man came over. I took my headphones out. He said, "I'm sorry to interrupt your workout, but I just wanted to ask if you were single?" I was hit on and at the gym (where I don't exactly look my best) no less!!!! It made my day. Hell, it made my week. All I can usually focus on is that I still have SO much weight to still lose. My mom and sister keep telling me I look like a different person. I guess they are right! :-)

I hadn't even thought of that. Wow!!! Thanks Lissa!!!

Today is exactly 2 months since my surgery. It was the best thing I've ever done!! I'm down 50 lbs total and 36 post surgery. Treated myself to a pedicure today because I was down about my divorce, there was a giant wall mirror. I have to say, today was the first day in a really long time I can remember thinking I look pretty good and not being ashamed of myself. I'm still 280, but at least that's not 330 anymore!!! And I'm starting to get quite a nice shape. Maybe happier days are coming.

Was sleeved on 4/23 and met with Doc today. Lot 12 lbs since sleeved 9 days ago for a total of 26 with my preoperative diet! Feeling good about that!!! Happy for everyone that it's going well. Willowsknott: the head hunger is killing me too! I was hoping I'd be one of those lucky few that lose their cravings. No such luck.

Was sleeved on 4/23. Surgery went great. Only problems were being in recovery for quite a while because my blood pressure was up very high which increased my pain a greas deal. When that stabilized I felt good. Was in the hospital Monday thru Thursday afternoon because my O2 levels were so low. They ended up sending me home with 24 hour oxegyn. Friday I had a sensation fit what I could find no reason for that something was stuck in my throat. I tried to cough it up and vomited a little. I called the surgeon and he (through his reception said I must have overeaten if I committed). Which I did not. I asked about the sensation and really didn't get an answer. Fortunately I went away in a few hours but I am scared it will come back. I'm feeling mostly physically okay. But suffering a lot with tiredness and depression. I'm going through a divorce and my soon to be ex husband is living in our house while I recoup at my moms (whose taking amazing care of me). He graduated with his MBA this weekend and we had so many hopes and dreams together and now he is off sharing that all with someone else. He's also mad I did the surgery behind his back. For years he didn't want me to have it because he said I should do it on my own. And because he had an anxiety disorder and spent so much time taking care of him he said he wouldn't know what to do without me. Now he said hes mad because its an unnecessary expense (of which insurance is mostly coveribg). Now he's out living his life with someone and I am sleeping so much and drinking mush soup. I feel like before the surgery while I was getting ready to do it I was so happy. Now I'm so depressed and wondering if I'd just had more self control could I have just lost the weight on my own? Would I still be able to enjoy a big portion of food sometimes. Why was I happier planning to have the surgery than after? It's also so hard watching my family eat even though they are careful to try not to do it in front of me. They were surprised how much I slept at the hospital. I had to explain about my depression and the divorce.

Have to be at the hospital at 6 am and surgery is at 8. Starting to get really nervous now!

WhoozisAnyway

reacted to a post in a topic:

Where Are My April 2012 Sleevers?

destined_dva

reacted to a post in a topic:

Where Are My April 2012 Sleevers?

Lauranbob Mc

reacted to a post in a topic:

Where Are My April 2012 Sleevers?

Heading out to meet with my mom and the dietician. She's going to give us the info on the diet for when I am post op in a little over a week. I can hardly believe it. It hasn't and has not been that long of a journey for me. I've wanted this surgery for years and my husband was always radically against it. Now he's divorcing me. So I am using the insurance while I have it. I went for my first appointment on 3/22/12 with the doctor. Got all my testing and approval in during a two and a half week time frame. Have lost most of he weight they want me too, and have been approved to have my surgery April 23rd!!!! My soon to be ex doesn't even know a out it. I am Scared he would try to stop it somehow. So, for years I've long for this, now it is super quickly becoming a reality. I'm excited and nervous!

suchaprettyface

reacted to a post in a topic:

April 23Rd Here!

Are you also the 23rd? :-)

In Michigan. Very excited and very nervous!!