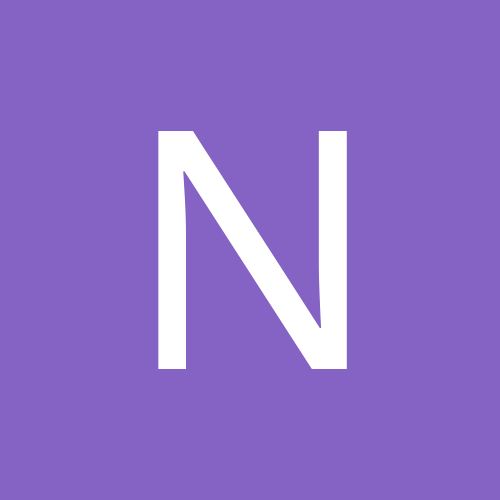 nanaspez
Gastric Sleeve Patients
Content Count

502

Joined

Last visited
About Me
Gender
Occupation
City
State
I became lactose intolerant after surgery. In the last month (10 mos post-op)I started having dairy with NO problems. Hang in there hopefully it will only be temporary. Good luck

SkinnyScrapper

reacted to a post in a topic:

Bougie size?

ChaoticBliss

reacted to a post in a topic:

Bougie size?

nanaspez

reacted to a post in a topic:

Me & Ma - please offer suggestions

Your positive attitude is what will pull you through this time. Congratulations on your weight loss! Good-luck with your new adventures of a beautiful skinny single lady looking for someone who DESERVES to be with you and will share your love for the outdoors and most importantly love you forever!

I will be 8 mos post-op on the 30th, and around the 7mo mark I did take a sip here and there without problems. Last night I had a barcardi and coke with no problem. I also have had a beer with out any problems as well. This is not a everyday occurrence

nanaspez

reacted to a post in a topic:

Satiety foods for post goal hunger?

ProudGrammy

reacted to a post in a topic:

Hubby gets a shout out!

princesstia

reacted to a post in a topic:

6 months post op ** NEW PICS**

OMG I wish I looked as good as you! I am jealous Congratulaitons on a job well done!

With such a supportive husband and your positive determination, you'll make goal in no time! Good luck with your journey and a big high five," way to go", to that wonderful husband!

Congratulations! It is a wonderful feeling to see that change! Normal is just right around the corner!

nanaspez

reacted to a post in a topic:

No longer obese!

I also became Lactose Intolerant. It was miserable until I finally figured it out! I am now almost 8 months out and this past week I had a yogurt parfait from Subway, cottage cheese and cheddar cheese without any problems. I heard that this could be temporary so that is why I tried these foods. I only try one dairy a day. Unjury protein was the only thing my stomach could tolerate. I took a sip of a milk shake from In and Out and it did not take long before I knew that was just too much for my stomach! Hopefully yours will only be temporary! Good luck

Oh my so sorry for your mom. Be proud of your success and being there to help your mom! At least your mom is in the hospital and is in good hands. Sending you hugs and positive thoughts. Keep us posted on your mom.

nanaspez

reacted to a post in a topic:

Why should you eat slowly and not overeat?

nanaspez

reacted to a post in a topic:

One month ago today...

Congratulations and keep up the good work!

nanaspez

reacted to a post in a topic:

Weight loss

I went through that as well. My doctor did a complete vitamin blood test on me and my b12 was low, so I now go in once a month for shots and my doctor also recommended that I take B complex pills as well. Make sure you are staying hydrated as well, because that will also drain you if your not. Good luck!

I agree with everyone else "Bile". It happened to me several times, I was so used to gulping ice cold water! Took awhile but I can now gulp again, just not as big as before!

Every body is different. On your next visit ask your doctor what size of bougie he used. Count your blessing that you are able to eat. My first month was pure hell and I could hardly get anything in. Fast forward 8 months and I learned my body was going through a lot besides my surgery. I have Lupus and between that and the surgery they were both competing to get my attention! I could see how you could eat the asparagus and mashed potatoes with chicken because they are more of a slider food. You will be fine, just enjoy the journey

My stomach definitely makes noises. Not as much as before, but it did have plenty to say!

nanaspez

reacted to a post in a topic:

6 weeks out, my tummy is making weird noise.

Try making them with more liquid. I also had the same problem for a long time. At Walmart they have a liquid whey protein mix it with water and freeze. Then eat ice chips all day long. This way you get some protein with liquid. The whole tube is I think 42 gr of protein, I would divide it into 3 servings, makes it easier to track protein in ice chips! Good luck

I went to a consignment shop at first because you will be dropping sizes very often, so don't go and buy expensive jeans. Also my shorts are sweatpants material because you can tie it tighter when needed! I went from a size 14-6 within 6 months. Good luck and enjoy shopping you will be surprised!