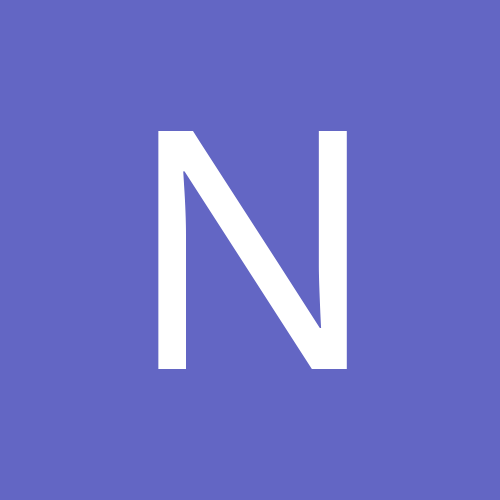 nabird77
LAP-BAND Patients
Content Count

208

Joined

Last visited
Reputation Activity
nabird77 reacted to awesome62 for a blog entry, Here We Go!

After being humilated at a teacher's inservice I decided something had to be done. In February we were supposed to work on the federal government's Common Core Curriculum when the planners of the inservice thought it would be clever to play with those words and work on our 'cores.' So we were asked to do pilates to start the session off. Well, once I'm on the ground, it isn't easy or pretty to get up again. A week later, I began the journey to WLS.
 
It seems I've been trying to lose weight my whole life. I was a stick until about 4th grade. Ever since, I've been compared to all of my very athletic and thin siblings and relatives. I even had an uncle call me to congratulate me on the birth of my daughter who weighed 9 pounds. He ended the call with, "Have you lost any weight?" My reply was...9 pounds.
 
In addition to wanting to be able to move, look and feel good, and reverse my diabetes, I need to be healthy for my children. I have a 20 year old who is an amazing athlete and an adorable 11 year old. Both are often embarassed of my size. They rarely say anything but I've seen and heard comments from others. I want to be able to do things with them and have the energy to keep up with them.
 
I want to be active even into my 80's and 90's! So here we go!


nabird77 reacted to tmorgan813 for a blog entry, Strutting My Stuff At The Pool

Now, for the record, I am not by any means thin...YET. However, I have to admit that today at the pool, I felt really good about myself. From my highest weight, I have lost close to eighty five pounds. Since my surgery, seven weeks ago, I have lost a total of fifty five pounds. It amazes me how losing that weight has affected me.
 
Last year I would go to the pool and try to get a chair as far away from people as possible. I would also make sure the chair was in close proximity to the steps of the pool so that I could just dart in without having too many people see me. I know people don't like to look at overweight people so I didn't want to cause their eyes to have to hurt any more than they would have to. I figured that the faster I got in, the faster I could "hide" in the water. I would have never EVER thought about sitting on the edge of the pool and chatting with a friend or walking to the far steps to get in becasue someone was hanging out at the ones near my chair. I would have waited until the people moved and then darted in to the pool. I broke all my rules today.
 
First, I proudly strutted my stuff down the length of the pool to go in the steps that were not being occupied. Then, I sat on the edge of the pool, legs in, and didn't once think about how fat I looked and how I shouldn't be sitting there. I also didn't dart in, and attempt to hide in the water. I took my time getting in the chilly water and enjoyed myself. When I was done, I again proudly strutted my stuff back to my chair, laid down and soaked up the sun. At one point I even looked at my ever shrinking legs and thought, "Damn girl, looking good!"
 
I have to admit, I like this new feeling. I can't remember ever feeling this good about myself. Even when I was a size 10 I was self conscience. I am sure the more I lose, the more my body image will change for the better. and I can't wait for that to happen, but for now, I am going to enjoy my time this summer at the pool or beach and continue to strut my stuff every chance I get and I hope you all do the same. Strut that stuff and be proud...sleeve or no sleeve, we are all beautiful!!!


nabird77 reacted to angellic16 for a blog entry, Day 8

So, it has been a tough week for me. There were so many highs and lows. It's hard being a single, independent woman because you are so used to relying on yourself for everything. No one came to visit me when I left the hospital so that sucked pretty bad. Maybe it's because everyone else is used to me doing for me period.
 
Food - I miss chewing everything. Gum, meat, vegetables, whatever. I lot of the protein drinks that I bought pre op taste awful but because I spent so much money I am trying to push through. The most digusting thing is the protein jello (what was I thinking when I bought that).
 
Work - I started working from home on day 7 and it was tough because I worked a full 8 hours. It felt good not to just be sitting around the house, plus I will not lose any additional time.
 
Exercise - I walked two full miles today and felt great. I was totally energized which is different. I have been getting my 1 mile in per day but decided to push it because my pain is pretty much gone. I am totally afraid to weigh myself because the last time I weighed I had gained a few pounds. I cannot wait to be able to do more than walking.
 
I am so glad that my child is almost 18 and does not require a lot of cooking from me. Cooking food in these first few weeks is hard. It is still hard to smell food when she cooks. I want to throw everything in the garbage.
 
Jello and popsicles are my best friend.
 
I wish I had a significant other to share little milestones with. I have a friend that had a bypass 4 years ago but I haven't had very much support from her since my surgery. Everyone is "too" busy. I'm definitely going to follow up with the therapy session so I will not completely lose my mind.
 
I guess this is all for now. Feel like I am rambling.