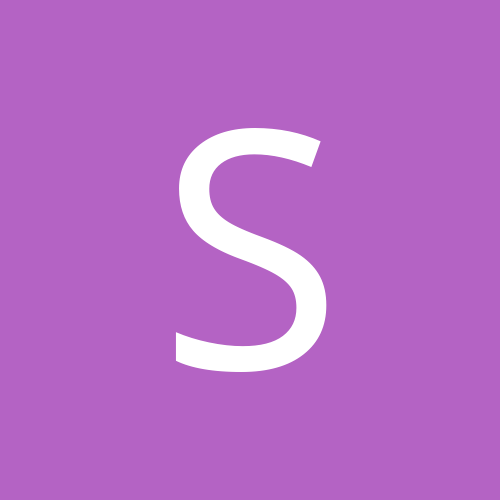 Content Count

282

Joined

Last visited
Everything posted by Shells
Just a gentle reminder to my fellow sleevers to always stay hydrated! Spring is here summer is around the corner so water is essential. I had my sleeve in January 24 2012 so I'm over a year out. Even now im still trying get my 64 minimum! I started at 240 highest and currently I weigh 165- my goal is 140 so 25 lbs away from there! I check the scale every other week because now I dont care about my weight I care about how I feel. By now I can eat anything 6 to 8 oz max if its protein then 6 max. Carbs I can stuff more lol. I ate carby foods and gained 10 pounds and I acknowledge every savory bite. Breaks over!! I'm going back to protein shakes and sticking with my vitamins and I know I'll hit my goal. What I'm focusing on is yoga, cardio and strength training. I love working out! Its an amazing and beautiful experience to know that you can do something and not feel tired in pain. At 24 years old feeling that happiness brought tears to my eyes. I LOVE my body. My scars my tiger marks are a part of me. I'm okay with it. I eat as many fruits and veggies as I want because I can't eat that much anyways. The sleeve works there is no excuse! I can share one slice of pizza with my mom and feel good when before I ate the whole box. Seriously. I share food with my family when before food was something I couldn't even control. Working out is my high. I just need to remember to drink water! Hope this motivated and helpes some good luck and well wishes to all!

Good question I waited 8 weeks at least. I had creamy pb for protein at 4 weeks

I started using a straw after 10 weeks. I work at sbux and I use the smaller straws and it makes no difference on my tummy.

Congratulations! Wishing you the best and I'm so happy that you fought for your health!!!

Hey all my surgeon is Dr.Dutta and my surgery was at Fremont Kaiser in CA. Hospital stay was two days. My mom was sleeved March 24th by Dr. Chu, we love our surgeons and our hospitol!!!! Great experience and taken care of by wonderful nurses, VERY thankful for this.

Ooh sounds yummy! Definitely plan on trying this when it gets warmer in the Bay Area!

I'm three months post op next weds and I just started adding nuts back into my meal plan this week.

I gave up carbonated drinks. Not worth all the hard work I went through. If I ever have a craving I let it go flat. I'm not trying to put extra air in my sleeve.

Beans and cottage cheese are two foods items I hated to eat and now love! Also protein shakes I had sometimes but now is a daily staple. Just ordered protein bars really excited to try those.

You look fabulous, awesome!!!! I definitely need to start lifting weights and increase my protein. Thank you for the tips and your confidence shines radiantly!

Sip slowly, if you have too much you'll feel discomfort. My sign of eating too much or drinking too fast is hiccups or rarely throwing up. Just sip slowly but consistently.

Awesome to hear! My first three weeks I was exhausted and fatigued. Now at 10 weeks I feel like myself again and so happy I love my sleeve!

Yep still burp when I eat and at times it's painful. I burp when I drink water too! Don't like it but compared to being overweight I love it lol

Congratulations!!!!!!!!!!! That is wonderful!

Keep doing what your doing Dooter. Eat Protein first no matter how much it is, it's SO MUCH better than eating junk crap (doesn't deserve to be called food), fatty shakes, etc. Okay some crackers is ok, better than a whole bag of chips. Keep working out, your body is just adapting. I spoke with my doctor last Friday for my 2 month appt and they want me to eat a cup and a half of listed foods and I know I cannot do that. At max I can currently eat 4-6 ounces and they're saying that I need to slowly uptake food to keep calories up. My scale was stuck for two weeks and I took a break from the scale for 2 weeks and today I found out I lost 6 pounds!! Take your protein first. Work out. 64 oz of Fluid Breathe and know everyday, your life is changing. You got this!!

After informing my kaiser I hit the 2 lb goal weight my coordinator called and set the appointment to meet with my surgeon in 3 weeks. Met with him and he scheduled my date exactly one week later. So approx a month.

I work at sbux and these posts are awesome and helpful! Matcha powder had green tea and sugar in it already. Go for nonfat or soy (although our soy has vanilla flavor and sweet), use SF syrups and please go for decaf. I don't drink coffee but if I did I sip 2oz of decaf with cinnamon powder and 1 oz of soy milk. Fraps are made with coffee, whole milk, sugar base, ice and whatever syrup like caramel or mocha, etc. If you want a frap order light those are made with coffee, nonfat milk, light sugar gum base, and any syrup you want preferably sugar free. I drink nonfat milk with protein powder at work. If I feel shaky I have a few sips of NF milk with one pump of chai, I gave up all the other syrups because it's not worth it for me. The rest of the day I drink water. On days off and vacation time I order a trenta tea (passion and green tea with apple juice no sweetener added) instead of lemonade because the acid makes my tummy feel weird. The apple juice sweetens the tea without me needing to add any splenda. I love that tea <3 Definately recommend you all try it. I get 31oz cup because friends and family by now know I can't finish it and I swear I only get 8oz of my drink and the rest everyone else loves it lol

I got my surgery 3 weeks after my quarter started, I take 18 units and work 32 hours but had 4 weeks off. I let all my teachers know and I missed a week of school. Walked slowly to class and my teachers saw me and pushed my midterms for another week so I was thankful for that. I passed my classes 4 A's and 2 C's but I think my 3 of my teachers felt bad. My exercise was walking all the time and taking a self defense course. Now this quarter I'm taking boot camp, another self defense course and I can go to my school gym for free. Pretty happy with my sleeve!

Yes I had a panic attack on my 4th day P.O. my parents and brother had to visit some family because of a passing so I was home alone for only 4 hours and I freaked. For some reason I thought someone was in the house and was going to attack me. I called my ex and he skipped work to check my house. He calmed me down, massaged my legs and fed me a little bit of strained soup. I don't know why I freaked but it could of been a reaction of anesthesia or something. Our body went through a lot and could try to be catching up. If anything it could be head hunger, missing food. I suggest you call your Dr. I do know this will get better and wish you the best. GL.

Bariatric Advantage sugar free raspberry truffle iron chewables. Has vit C to help absorb and I love the taste. Starting eating this before my surgery to increase iron because I am anemic, my doc was happy because he said I was getting higher so I stick to these. Really helps.

Keep logging, breathe and remember stalls are normal. It's our body's way to adapt to our weight loss. It loves to add, hates to lose. It's first survival instinct is to protect the body and it needs the fat to live. However our survival instinct doesn't know how overweight I am and everytime I lose, it tries to hold on!! Lol, keep doing what your doing. Stay hydrated and walk more. This will pass, GL

Yes I would try it, it depends on the person. I do love the sugar free dove dark chocolate the most.

I've had muscle milk light and been disgusted at the though of trying MM again but now I'm tempted lol...

My doc said building muscles takes at least a month or two of working out. Muscle will burn more cals too so I think your stalled because your body is adjusting to you being more vigorous and doesn't want to let go of anything. Ask your NUT.

I love chocolate too lol I recommend sugar free chocolate?? Like dove dark choc sugarfree squares, or sugar fre choc pudding or 40 cal fudge Popsicles. I crave a lot during my period time so I keep sugar free choc, I eat a little bit now, not the whole portion like I used to lol Good luck!