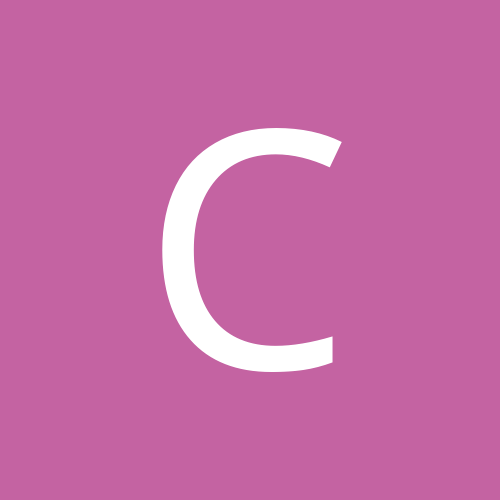 Caribear
Gastric Sleeve Patients
Content Count

536

Joined

Last visited
Everything posted by Caribear
I would mention it to your team if it is really bothering you. I am pre-op and haven't had to deal with this yet, but I would imagine that your diaphragm and abdominal muscles are probably still healing from the surgery. Did you have a hernia repair by any chance? That might lengthen your recovery time.

@@rolosmom7 If she starts asking questions, tell her you are low-carbing. I would also make sure to go overboard complimenting whatever dish she brings, just to keep her mind off of what you are eating. (I have a few crazies in my family too, can you tell? )

I am going to Kettering Bariatrics. I know there are a few of us from the Dayton area. Have you picked a surgeon yet?

I'm so sorry to hear that, @@pensanefloetry Are you both at the same surgeon's office? It may be very difficult to get things scheduled on the same day. Are you ok with waiting? What happens if she is denied? There are lots of things to consider here. I hope you find a solution that works for everyone.

Would she really decide to not go through with this life-changing surgery just because you're not doing it on the same day? Personally, if it were me, I wouldn't want to have it done on the exact same day as my significant other. Having one or the other partner go first is a benefit, really. If you have been through it already, you will have a better idea of how to help her through her recovery. It sounds like she is being the selfish one, and trying to control you. Would she really prefer that you both continue to be unhealthy, if that meant that you didn't have the surgery together?

I had a c-section as well, and I asked my surgeon about it. He said it isn't an issue because he will be operating much higher up on the abdomen. I also had my gallbladder removed, and he wasn't concerned about that either.

I have fibromyalgia as well, although mine seems to be fairly mild. You are definitely doing the right thing by taking baby steps. I also recommend pool exercises, and then a soak in a hot tub afterwards if at all possible. Get some rest and keep up with your fluids. Gentle hugs!

If you go to your news feed, you should have a tab that says "groups" on the left hand side of your screen. If you click that, you should be able to see all the groups you belong to. Hopefully you will see it there.

I am a certified personal trainer, and I completely agree with you. It upsets me when "professionals" step outside their scope of practice like that. I also have strong feelings toward Planet Fitness that I will spare you, lol. The problem with personal trainers is that their certifications run the gamut from organizations like AFAA and ACE, which are extensive and comprehensive programs, to weekend certifications that allow anybody with a credit card to become a trainer. But please believe that some of us do understand what you are going through, and that we are not all meathead idiots. I promise.

That's a good way to make a bad situation good I would try stretching your neck when you can, and try a different protein drink. It can't hurt. I also always recommend a good massage therapist, as long as you have clearance from your surgeon.

Yes, my weight fluctuates quite a bit throughout the day. But I also suggest checking the batteries in your scale just to be safe.

Can I ask what airline, and what pants size you are in? I have flown several times in the last few years at 300+ pounds and a size 26, and was not required to buy a second ticket. I did have to ask for a seatbelt extender on some of the smaller planes.

I would imagine that you will be fine, but if you have any doubts, call your surgeon. Also make sure you are taking your pain medication as directed. Your stomach muscles are still recovering from surgery, and all that laughing just gave them a workout. What an awesome reason to be in pain, though. So glad you have a funny hubby to help you recover!

@@cbonet I take two tablespoons of chia seeds and mix them with 1/4 cup of a premier protein shake (whatever flavor you like) and let it sit in the refrigerator for about 20 minutes. That has 11 carbs, 14 grams of protein, and 160 calories (it is my dessert ) Adding 2 tablespoons of chocolate PB2 adds 6 carbs, 45 calories, and 4 grams of protein.

It is delicious, but it does have a decent amount of sugar in it. You can buy plain powdered peanut butter that is a little more nutritionally sound, but really for the amount that you are eating, it's fine. I have some of the chocolate PB2 in my pantry, I use it to make chia pudding. (I am pre-op)

I also use the free version, it gets easier as you use it more. I like it, seems to work well.

Awesome! I am so looking forward to that.

I will probably not have surgery until next June. My insurance requires 9 months of diet, which will be done in February, but I will need to wait until summer because of my work. I teach 10 classes per week at the YMCA and will need to find subs for all of them. So if I can get the surgery done during a break week, I will minimize the load on the other instructors while I am gone. I think my biggest fear is that my fibromyalgia will flare because of the surgery and hinder my recovery. I had my gallbladder out in 2010, and I was miserable for about three months afterwards. However, I am much healthier now and have much better control of my symptoms, so I am hoping that I will be ok. I feel like being nice to your co-worker is probably the best course of action. Just smile and do your best to ignore her. Her bad attitude is her problem, not yours.

I am still pre-op, so I can't really offer you any advice, but I can offer you some encouragement: You can do it!

Personally I would go with the option that gives you the most time off. You don't want to rush your recovery any more than you have to.

I started in June, but since my insurance requires 9 months of supervised diet, I am right there with you.

Glad to hear there is some progress being made. Hopefully they get everything straightened out and things start running more smoothly from here on out!

Do you still have your gallbladder? Sometimes gallstones can cause shoulder pain.

I think doctors set your goal by the expectation that the average sleeve patient loses 60% of their excess weight. However, you absolutely should set your own goals. If you want to aim for 140s, then go for it!

Thanks for updating us, we were wondering how everything went! Glad you got your surgery. Now on to a speedy recovery! Focus on healing right now, the financial stuff can wait a little bit.