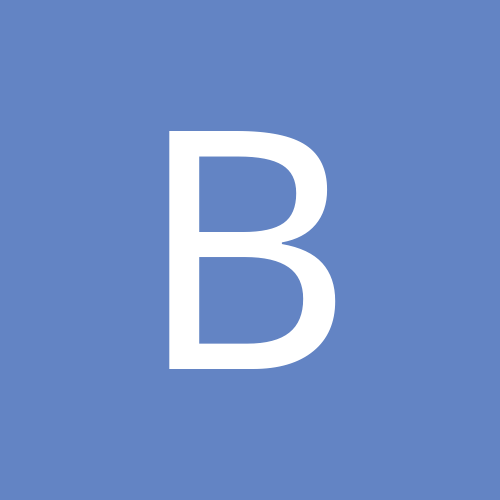 Content Count

9,284

Joined

Last visited

Days Won

25
Everything posted by Butterthebean
My coworkers are killing me. All day long all they talk about is weight loss, eating right and getting in shape. They're talking about it right now. They ask for my opinion and I mention low carbs and logging their food....but nooooooo, that's too much trouble. They say they just want to "watch their portions." Does that work? Who here hasn't tried that? I watched my portions for 40 years...watched them get bigger and bigger. All I can do is wish them the best.

Hey folks. Had my TT today. They removed 6 pounds of skin. 2 giant pieces like the one on the picture. I'll get some photos of me posted as soon as I'm able, but wanted to let everyone know it all went well. I'm in the hospital tonight and I'll go home tomorrow. I've got 3 drains....how in the world do you folks walk around in public with these things? The doc came in earlier and opened up the binder for a second to take a look....holy crap! I don't recognize myself. It's so unbelievable. Now let the recovery begin. Btw not much pain right now, morphine is awesome!!!! So this is half of what they cut out.

Ok...here we go. A new month....a new year. Time to get off our collective butts and push ourselves a little bit. This isn't about weight loss so much as it's about living/breathing/moving more...feeling better....improving the quality of our life through fitness. Not to mention pushing ourselves to do a little more than we thought we could. As always....set a goal for yourself. Something that you know will be challenging. State what your goal is....then come back every chance you get to update your progress. Make your goal something specific and measurable. XXX miles walking/running/cycling/ellipticing/swimming/crossfitting/weightlifting. Or XXX hours working out this month.....XXX times going to the gym this month....whatever you want. Here's mine....120 miles running and 12,000 meters swimming. Plus I'm doing the pull up challenge every other day, hoping to work my way up to being able to do a pull up sometime soon. Everybody join in. This is a new year. Exercise and fitness will make you feel better, help you sleep, speed up your metabolism, increase our strength and stamina, lengthen your life....and make you look better naked. Face it, we could all use that.

Hey everyone. I'm sorry I haven't been keeping up with this thread very well. I have been keeping up with my fitness...sorta. I blew away my running goal by logging 132 miles...the second most I've ever logged. I didn't come close to meeting my swimming goal but I hope next month will be better. If there's going to be a february thread someone else is going to have to start it because I just haven't been around consistently enough to do it. Fiddle?

I think the evaluation by shoe store experts is a mixed bag. If you are a heel striker then yes it can absolutely benefit you. If you're a forefoot or midfoot striker then stability and motion control shoes cannot help you. I prefer minimalist shoes myself....mainly vibrams....but I know some people prefer a little more cushioning. The great thing about the vibrams is they force you to run light on your feet....saving your body a lot of impact. But of course everyone's style is different so everyone's needs are different. I've run 5 half marathons and I'll be running my first 50k in April. I truly believe that the shoes do not make or break a runner but finding the right shoe to compliment your form does help. But I still say that shoes are 10% of the equation. Good running form is the other 90%.

That's amazing. Congrats on such an awesome accomplishment ....and even more so for turning your life and health around. There's nothing you can't do.

I do not think I did. You mean like a spinal? No but I did wake up with a morphine pump. That was good for that first day. After that there was not much pain at all. Except for where they did the lipo. That was extremely tender for weeks.

Fiddle I'd also ask about the abdominal wall suturing. Most women who've gone through childbirth require it but men don't always need it unless they carried a lot if sub abdominal fat. You know those guys with the bowling ball bellies ? Mine was more of a hangy down belly and my abdominal a didn't need suturing. Greatly aids in recovery. I'd also ask a specific schedule for about resuming activity because knowing you.... If they don't lay it out for you, you're gonna push it. My doc was very firm with me and did not leave it to my judgement. If he had I would have been doing too much too soon. Also ask about drains. How many? Where will they be? I've known at least 1 person who's doc didn't use drains at all. He recovered fine but his initial swelling was alarming.

Yeah the pain isn't bad at all. It's the lack of mobility and stopping of all activity for so long. It's truly a long recovery....much more so than WLS.

I've been fringing the xtend before workouts for a while now. In the last week I started drinking it during my runs instead of water with electrolytes. I ran a half marathon yesterday and it was the best one I've ever run. I don't know if it's all the extend bit I'm certainly going to keep drinking it during my runs. When summer comes I may have to add in some electrolytes as well, but the BCAAs definitely work during workouts.

No I just had the TT. My thighs are not bad at all. I run alot and I don't know if that has helped, but my thighs are not an issue.

Brett, glad you're doing so well. I applaud your patience in resuming exercise. It is so tempting after not working out for so long, and it is the hardest part of the surgery.....being inactive for so long. I have not had too many negative reactions to resuming exercise. I had one day where I was quite swollen after overdoing it. I also had another day where I realized how little direct ab work I had done (none) when I tried to do some pull ups. Whoa my abs were sore for days. Other than that it's all been great and at 7 weeks since returning to exercise...I'm back to where I was before surgery. It's amazing how fast it comes back.

Hey folks. Ran my first trail race yesterday. A half marathon in Wichita Falls, TX. Home of the Hotter than Hell 100 bike ride. Luckily it wasn't hot, but it was a challenge. For one thing, this trail was clearly built for mountain biking. I wasn't expecting that. Nor was I expecting all the mountain bike obstacles. Plenty of log piles, up and down rolling humps, downed trees to hurdle. And random 10' drop offs....and I don't mean a downhill...I mean a cliff. You just had to slide down somehow. It was more like an obstacle course than a run. But it was great fun and all the challenges made the miles fly by. Right up until mile 11 when I stepped on a sharp ass rock and limped the rest of the way. Ouch. Other than that it was loads of fun and I'm definitely hooked on trail running. I cannot go back to running the roads. Hopefully I'll have some race pics soon. MTD 79.5

Wow people are shitty. I have no doubt some one will happily spot you.

Hey guys. Still running but I haven't swam laps in a week. Got my first trail race in Saturday...a half marathon. Tomorrow will be a planned off day as I have 6 hours to drive. MTD.....66.4

LOL....yep....you're in deep. There's no turning back. You're hooked.

.....eating slowly. I still can barely bother sitting down at the table because I won't be there that long. It's like I find eating slightly annoying, so I want to get it over with as quickly as possible.

Wow...I'm sorry I missed out on this party. Was there cake??? Happy belated birthday. Love ya.

Cheri...I'd rather post here than clean the house any day.

I would like to add that once I started trail running, I totally forgot about time and distance. Now I just go out and run. I record my distance but only so I'll know for later. I rarely monitor it during the run. I enjoy the scenery and the fresh air, and I rarely even consider it exercise....even though it is. Now on the road, I get board after a while.

Butterthebean replied to Mommy2Three83's topic in The Lounge

Sorry can't see the chart. But I will check out your blog. Great name btw

I'm right here...I'm just not a she. My man-boobs disappeared long ago thankfully. Replaced by something resembling pecs. I'm happy about it. Gamergirl is in fact traveling abroad. I talk to her on Facebook occasionally. Laura is taking a break. I have just been kinda busy with life's craziness. It's nice to know we were missed though.

You can see it just fine if you look.

I kept going because I wanted to add distance. But either way, keep increasing something so you do not get complacent and board....either speed or distance.