Content Count

75

Joined

Last visited
About success150
Rank

Senior Member


Birthday

11/17/1974
Recent Profile Visitors
The recent visitors block is disabled and is not being shown to other users.
Hello, My name is Lisa Starks and this is my lapband surgery story:
After struggling with my weight for over 10 years and trying everything from eating less, not eating after certain hours in the evening, to drinking other diet supplements, I decided to have the LapBand. Once I decided to have the lapband, I contacted the surgical specialists here in my town and made my first appointment. during the weeks before I remember being so anxious and excited all at once about having the surgery. On the day of my consultation visit i was really excited and couldn't wait until i got to the office. Once I got in the office I was on edge waiting to be called. Actually before all this happened I studied the video seminars from the website weeks earllier, filled out all paperwork, and insurance information all in two days. I still remember what I was wearing the first day. a purple and black shirt and a pair of black pants, black socks and pink and white sketchers. In the following weeks leading up to my pre-analysis appointments, the pre- opt work and the clearance to have the surgery, i was anxious and excited, and somewhat overwhelmed. On the day of my surgery, I was happy and ready to have it done. I wrote in my journal, said a prayer and waited for the time to come. Finally, the time is here. Wheeled in the operating room, all I remember is being freezing cold and the nurse putting the oxygen mask on my face. The next thing I knew I was waking up in my hospital room. In the weeks following my surgery, I was so sore and tired. It has now been one month and 3 days since I have had my lapband surgery. I have had a minor set back, although I'm supposed to be eating semi-solids, I can't . I can swallow but the food will not go down, therefore, I'm still on liquids, and that is where I am with my surgery.

Weight on Day of Surgery:
Surgery Status:
Post Surgery
First Dr. Visit:
06/17/2011
Surgery Funding:
Insurance
Insurance Outcome:
1st Letter Approval
success150's Bariatric Surgeon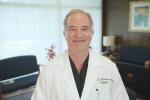 Surgical Specialists Of Shreveport, LLC
949 Olive Street
Shreveport, LA 71104