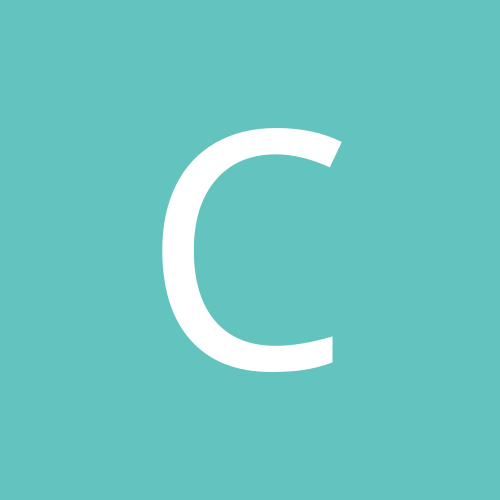 Chris S. - L.I.
LAP-BAND Patients
Content Count

504

Joined

Last visited
Everything posted by Chris S. - L.I.
Chris S. - L.I. replied to munchkin392's topic in The Lounge

I had it years ago and the thing that helped was the Ultrasound.

Mike, Where is NY did you get this done? Chris S.

Diane, This is great news! I remember reading your story and praying for you. It almost seems like more then one person could possibly go through. So glad it turned out well in the end. You are blessed! Chris S.

Call the office on Monday and see what they say about the ulcers.

Where does he do surgery out of and is he with any other docs? How many Bands has he done? I'm a regular on a few Band sites and I have not heard of him, in fact I belong to LIBanders on Yahoo and I don't know anyone who has had surgery with him. How did you find him?

I was banded by Dr. Alan Geiss at Syosset Hospital. He is exclusive to Lap Band as far as Bariatric surgeries go (I think he's done over 1,500 at this point) so I don't think you will find and other support better then his and Dr. Powers.

Hi, Can you post a little more about Dr. David Mayer? I've never heard of him and I am involved in a few Lap Band Groups. How many bands has he done? He does his surgeries in Syosset but he's out of Huntington? I'm surprised because I thought my doctor, Dr. Geiss and his partner Dr. Powers were the only ones doing Lap Bands in Syosset Hospital. Thanks Chris

If you don't want to take your scale to the doc just weigh yourself right before you go to the doc so you will be in the same clothes and then you will know the exact difference between the 2 scales.

He wasn't my surgeon but I hear he's one of the best in fact he has the Lap Band himself and I believe he has done thousand's and is one of the pioneers in banding. What did you think of him?

Just saw on TV that tomorrow Dr. Phil will have Sharon Osborne on talking about the removal of her Lap Band. This should be interesting. I wonder if we will find out the real reason.

WHy don't you just get some fill or all of your fill taken out and then see how you feel?

No....us Bush-ites are glad that this man who tortured and killed so many of his own people is dead.

Betsy Jane, I am curious if you know if she is a Democrat or a Republican. Chris PS I am so sick of this thread.

Rubyjade, "I have been banded almost 3 years and have been drinking with my meals to try and eat more food for at least 2 of those years. My esophagus problems were caused partially by this and partially by a too tight band. " What type problems do you have? I have been banded since 9/2003 and I can eat alot more then I used tobe able to. I also drink when I eat mostly when I go out to dinner. Chris

I doubt that you will find a fill doctor. Most docs don't give post surgery support to anyone who has not been banded by them and especially by someone in Mexico. You'd better check this out quick since the 15th is not far away. You definitely need someone to go to after the surgery. Good luck

The easy way to find out how much is in your band is to remove all the saline. Lot's of doc's do this before they refill you. Also you should have a fluroscopy done to see the amount of restriction you have. Didn't the doc mention having any of these tests?

Well I am a Bush supporter and I know for a fact he is a "real" person and has feelings for the people he represents. A young relative of mine (11 yrs. old at the time) had a very nasty form of cancer, osteo sarcoma requiring removal of her left arm and shoulder and was granted a wish by Children's Dream Fund and her wish was, not to go to a boy band concert or Disneyland, but to visit with President George Bush. In October 2002 her wish was granted and she spent the whole day with the Pres., his wife and even got to play with their dogs. I have her picture with the President hanging on my wall. Her condition worsened over the next year and when Pres. Bush was informed of this, during one of her hospital stays he had he staff check up on her and he PERSONALY called her while she was in ICU. The nurses didn't believe her Mom when she asked for a phone to be set up by her hospital bed because the President was going to call. She lost her battle Sept. 2, 2003, the same day I had my band placed.

My doc is Dr. Alan Geiss in Syosset. I highly recommend him or his partner Dr. Colin Powers. He has done over 1200 Bands so far and has a great office staff and support groups. The hospital was wonderful also.

I had one and they put it in after I was under the anesthesia. When they took it out it wasn't that bad. Usually they take it out before you wake up but they left mine in.

Just a question I'd like to put out to you. Did anyone have their surgeon check their teeth before surgery? I really think this is a must and I don't think doctor's are doing it. If your teeth aren't in decent shape you won't be able to chew the way you need to. I think this maybe be a reason for alot of people who have trouble PBing alot.

Babs, I realize the visual is pretty funny but I think people that may have missing teeth and are not able to chew properly may have more PB incidents then others. A friend of mine PB's more then she should and when I watch her eat I think this may be the problem. One reason I mention this is because there may be people out there who want to give up with the band because they have alot of vomiting and maybe the problem is that they can't chew their food properly.

Glad to hear you got rid of that nasty gallblader and that you are on the road to recovery. Chris

Not sure I want to write about my bandiversary. Not that I'm not happy about what I have lost because I couldn't have done it without my band. I've lost about 70 lbs. but the majority of that was in the first year. I am not good about following the rules like I did when I was first banded but if I did I am sure I would be doing much better. When I was first banded I was thrilled at not being able to eat alot and maybe only eating an appetizer when I went out but now it's almost like I resent it. My mind is not in the right place anymore. I am at 4.20 in my 4 cc band and I can still eat more then I should be eating. I will probably ask for an Endoscopy soon as I have gotten one every year. Can someboy kick me in the pants to make me realize that this is a good thing and I should be working it?

So glad to hear this wonderful news! What a miracle! Chris

What I've heard is that this really isn't true because the skin from weight loss patients is so stretched that it's really not healthy enough for skin grafts. I did see another post somewhere about another use for skin from WLS patients and I will try to find it.