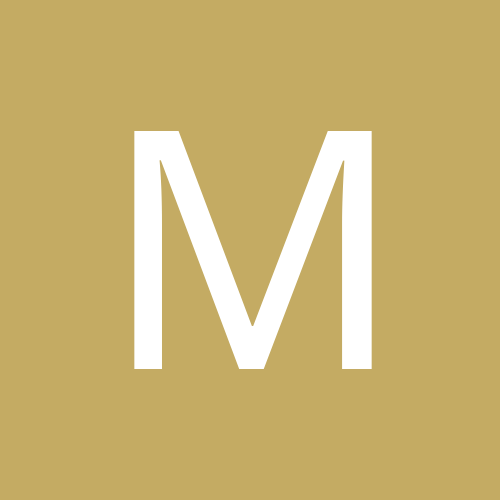 Mocha-Berry
LAP-BAND Patients
Content Count

72

Joined

Last visited
Everything posted by Mocha-Berry
Yes, it will affect the decision to get approve. I had to make sure that my BMI was high enough so that the insurance company would cover it. The nurse told me that I needed to make sure that I stayed at the right BMI. Blue Cross Blue Shield is really particular about that. It does not matter after, they get all the information in. If you decided to lose after the consultation and change your eating habits. I tell you to go for it, but not before the consultation.

Dave, thanks for the wonderful post!

Stick to doctors order. I was banded on 9/22 and I waited until my surgeon told me it was okay to take or put anything on my incisions.

I have been banded about a month. I still can not sleep on my stomach.

Before, my surgery the doctor took me off Motrin(ibuprofen). I was able to take Tylenol.

Banded on 9/22/11- I am down 21 pounds right now.

I am 5 days post op. I am so miserable. I'm hurting in my back and stomach on my left side. The nurse told me to take some Tums. She is telling me that it is some gas still there. I have been taking the Tums and Gas X. I am hurting so bad. I am down 12 pounds since surgery on 9/22. I do not have appetite at all. i am making myself eat and drink. I had a little pudding and a couple sips of water.I go to the doctor tomorrow. So, I can not wait to see what they are going to tell me.

I have put all my things on the top shelf of the refrigerator. I told the kids hands off. This is mine!!They can touch everything else but not my yogurt and jello. I made sure that everyone was in there, even the 3 year old. My husband bought me some tropical sugar free jello and Popsicle. I can not stand the taste of them. They seem to be really sweet. I even told them that they can have those.

I can't get the protein shake to go down. I taste a little bit and almost got sick to my stomach. I tried to eat some grits this morning, I only had about 3 small spoonfuls, that was all I can eat. I have had tried some yogurt and pudding , they was okay going down.

I was banded on the 9/22 as well. I have been tripping the whole time. My stomach have been doing the same thing. I almost feel like something is moving. It is really bad when, I am laying down. So, I have to get up and walk around to see if that would help. But, no the problem just move to the other side of my stomach. I guess its all that gas that is in our stomachs.

I have been using Gas X as well.

I had the panics two days before my surgery. I had my surgery on Sept.22. You just need to relax, get you some fresh air, and take some deep breathes. It will be okay. Good Luck !!!

I was banded yesterday. These gas pains are killing me.I have been trying to walk,but it really hurts. I guess the gas is moving around or something. I could never imagine feeling like this.

I had my pre-admission testing and paper work done today. Can I say this was the longest day ever!! I am still good to go next Thursday on Sept. 22.

Vanilla, they will get everything together, by the end of the business day. 13 more days to go for my surgery, I can not wait. Sept. 22 can not get here quick enough. How about my friend wanted to go to Vegas on her birthday, right. I decided not to go, because I knew that my surgery was going to be close. I did not want to spoil the trip. Well, her birthday is Sept. 22. I told her that, I have a lot of things that are going on in my life right now. I wanted to tell her about the surgery, but she would have said something negative. I feel really bad, since the days are winding down. Which means I am thinking about my surgery and my friend's birthday as well.

I read that the insurance company is really funny about that especially BC/BS of Alabama. Hopefully, everything should be okay now.

@ CheckYes That is a good idea with the bun and pony tail. @Amanda The days you are not working out give yourself a cute roller set or a wrap.

We are getting banded on the same day. I will do my pre-op testing on Sept. 14 and start my pre-op diet Sept.15. I'm soooo excited!!!!!!

Congrats!!! Good Luck to you!!!

@ kmt1973 Thx!!! Keep us posted!!!